Thiruvelukkai Sri Azhagiyasinga Perumal Temple Durmukhi Varusha Maasi Ammavasai Thirumanjanam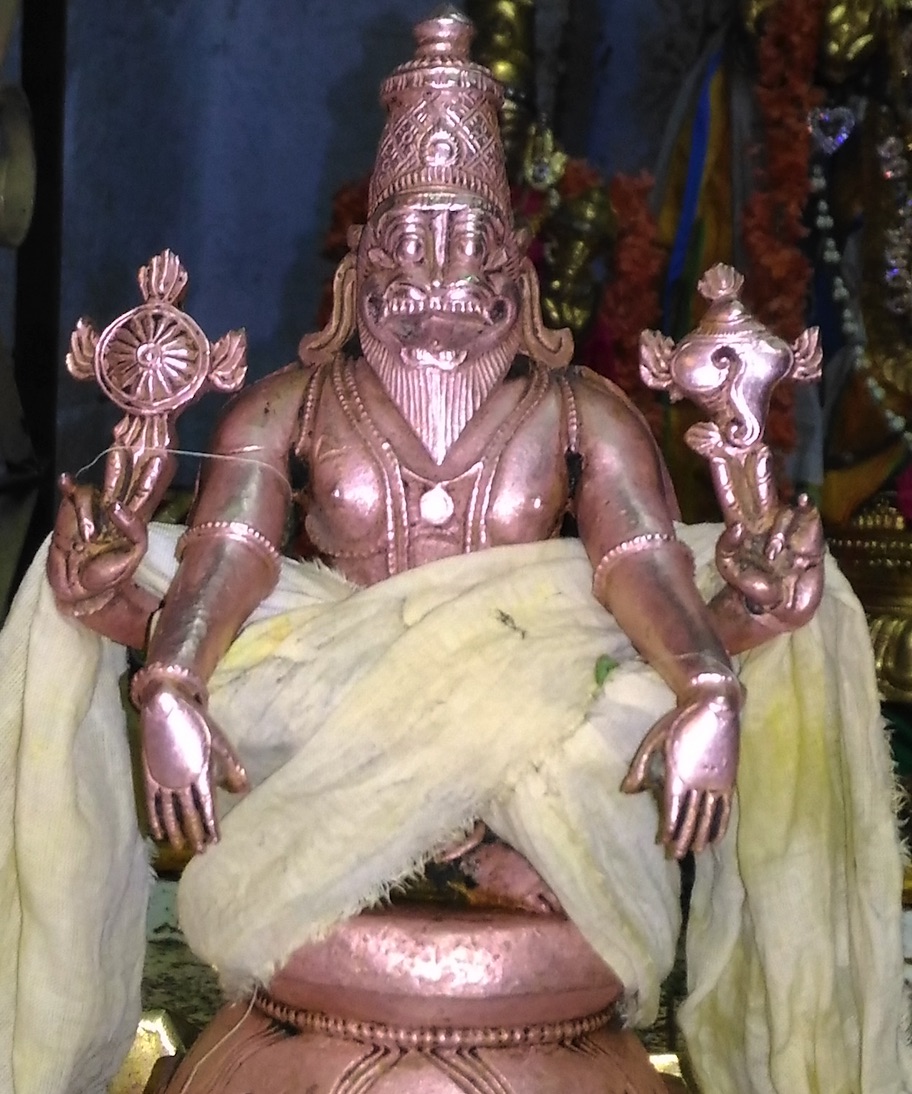 On, 26 February 2017, Durmukhi  Varusha Maasi Avittam ; Ammavasai Thirumanjanam for Sri Narasimhar took place in grand manner at Sri Azhagiyasinga Perumal Temple, Thiruvelukkai, Kanchipuram. On this Occasion , vishesha thirumanjanam for Sri Narasimhar was conducted in magnificient way followed by Theertham Satari and prasadam to Bhakthas. In the evening Sri Mukundanayagan gave darshan in unjal sevai. Many astikas took part in the Thirumanjanam, and had the blessings of  Perumal.
These are some of the photos taken during the occasion….