The Centre for Development of Advanced Computing (CEDA) Bangalore, has developed a syllabus for e-learning of Samskrit up to postgraduate level, said P. Ramanujan, Associate Director of Indian Heritage and Language Computing of CEDA.
Speaking at the inaugural of the two-day workshop 'vaignanika sadas' organised by the Samskrita Sahittya Parishad at Srimathi Indira Gandhi College for Women here on Saturday, Mr. Ramanujan said that the syllabus is learner-friendly. He said that the learners would be fully satisfied over the teacher's explanation being offered through the e-learning programme.
Mr. Ramanujan, who delivered a lecture on 'on-line resources for e-learning of Samskrit' said that the CEDA had evolved a special font for handling the Vedic text. "The font would facilitate easy understanding of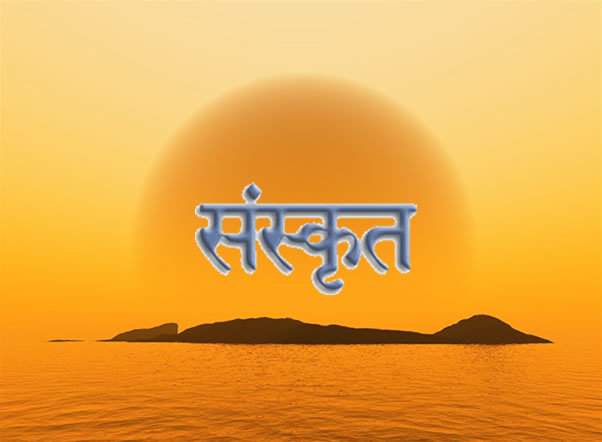 the vedic 'slokas' and other hymns ," he said. V. Kannan, professor of Mathematics, University of Hyderabad, in his lecture on 'Mathematics on Samskrit', highlighted the treasurers of mathematical formula and theorems codified in Samskrit language, much ahead of the times of western mathematicians or scientists. The principles of calculus were also rich in Samskrit language, he said citing examples from the ancient texts.
V. Gopalakrishnan, principal of Saranathan College of Engineering, said that Samskrit was a treasure house of information, arts and science. Research programmes should be taken up so that Samskrit could be best utilised for our country's overall progress .
S. Ravindran, president of the Parishad, said that two samskrit scholars N.V. Devi Prasad and Raghunatha Sastrigal would be honoured on Sunday.
Courtesy:The Hindu
Note from anudinam.org:
Learning of Sanskrit improves brain functioning. Students start getting better marks in other subjects like Mathematics, Science etc., which some people find difficult. It enhances the memory power. St.James Junior School, London, has made Sanskrit compulsory. Students of this school are among the toppers year after year. This has been followed by some schools in Ireland also.
The school has also dedicated a site for the purpose.
AMERICAN HINDU UNIVERSITY POINTED OUT: Research has shown that the phonetics of this language has roots in various energy points of the body and reading, speaking or reciting Sanskrit stimulates these points and raises the energy levels, whereby resistance against illnesses, relaxation to mind and reduction of stress are achieved. Sanskrit is the only language, which uses all the nerves of the tongue. By its pronunciation energy points in the body are activated that causes the blood circulation to improve. This, coupled with the enhanced brain functioning and higher energy levels, ensures better health. Blood Pressure, diabetes, cholesterol etc. are controlled.
Simply putting, Sanskrit is the language which was well applicable when Hebrew was not even heard of and when Greece did not even existed.
Surprisingly, it is not just a language. Sanskrit is the primordial conduit between Human Thought and the Soul; Physics and Metaphysics; Subtle and Gross; Culture and Art; Nature and its Author; Created and the Creator.
Aren't these facts enough for us to think of learning Sanskrit?
Updated on 24/03/2012
Sanskrit – A day of teaching Sanskrit at St James School, London
http://www.youtube.com/watch?feature=player_embedded&v=6Q14wAJEEa4