Oonaimaanjeri Sri Kothandandaramar Swamy Thirukkoil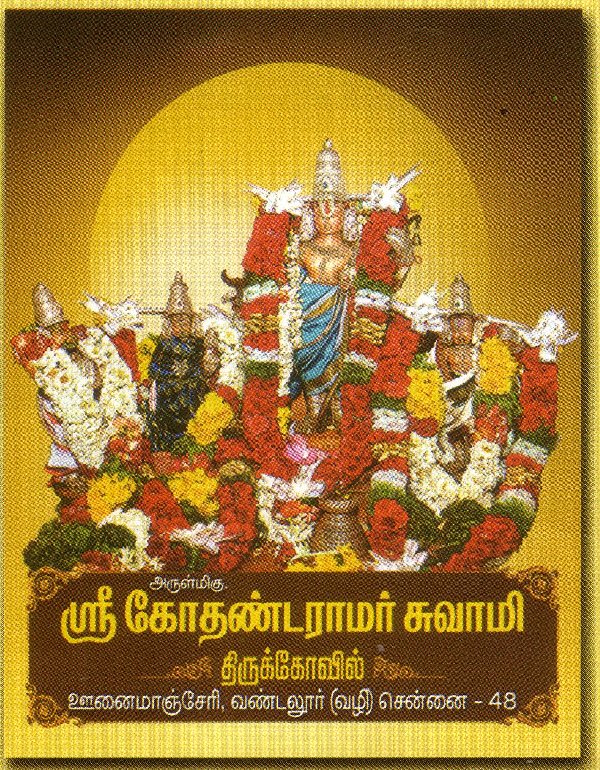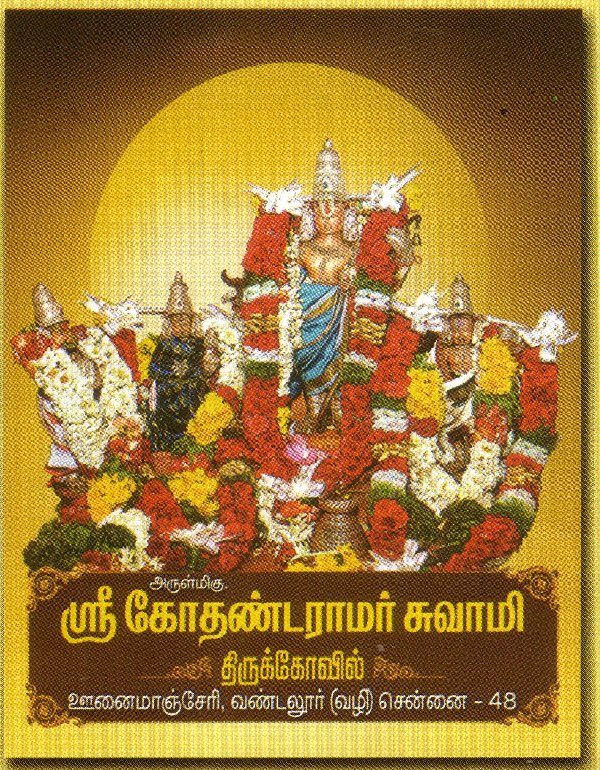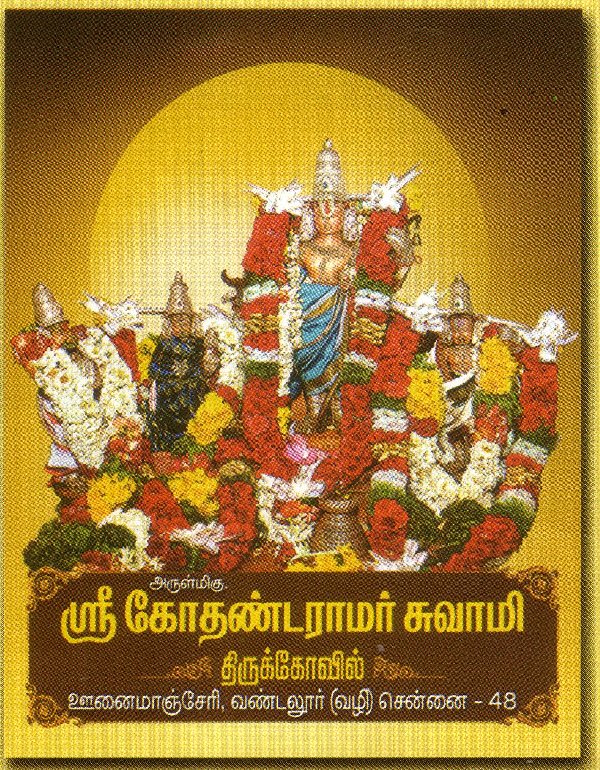 Sri Kothandaramar Swamy Thiurkkoil at a remote village  near Tambaram, Oonaimaanjeri. This old temple is said to be King Vijayanagara's period . Samprokshanam of this temple was performed yesterday (April 25, 2012) in the presence of HH Srimad Azagiasingar. Sri M.S.Ranganathan, President Oonaimaanjeri Panchayat, has taken steps to renovate this old temple and arranged for Srimad Azagiasingar's Mangalasasanam.
Ramar is really Veera and Satyavratha as he is standing "gambira", Lakshmanar and Seethai are amazingly looking at the viswaroopam of Sri Rama. Sri Anjaneyar is vinaya and baktha anjaneyar. This place Oonaimaanjeri is situated at 3kms from Vandalur. On the Vandalur-Kelambakkam Road travel 3 km and take a right turn and travel another 3 km to reach this village.
Bus Route: 70C(Tambaram East), 118A(Tambaram)
Courtesy: Sri Rajagopalan Swami