Nitya Parayanam of Sri Paduka Sahasram by Nakshatram: Chithirai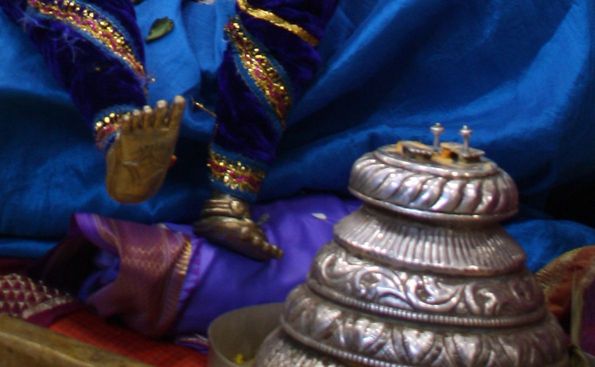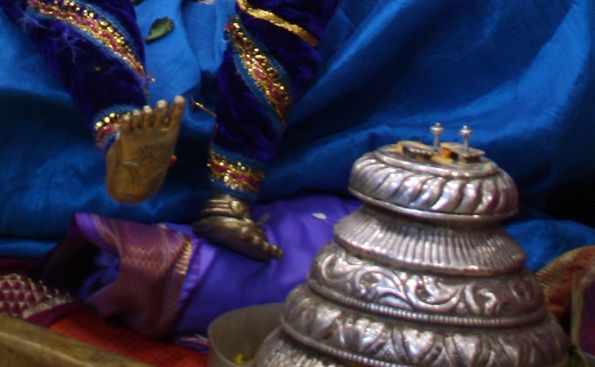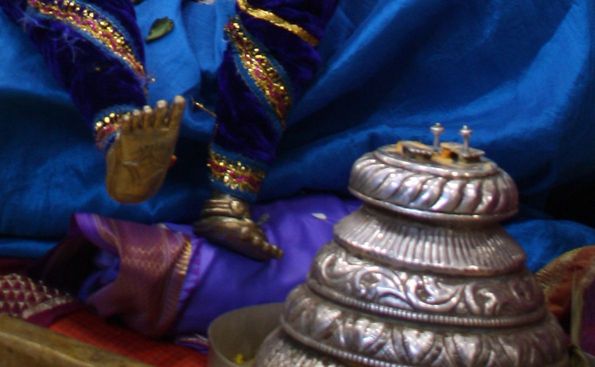 Our Poorvacharyas have strongly recommended the parayanam (recitation) of the 32 Padhathis of Sri Paduka Sahasram everyday (pratidinam/ anudinam). Those who do so are sure to receive the blessings of Swami Desikan and become His paramabhaktas. Out of his love and grace towards the shishyas and abhimanis, the present pontiff of Srirangam Srimad Andavan Ashramam, Sri Rangaramanuja Maha Desikan (Sri Mushnam Andavan) has recommended a chart for daily recitation (pratidina parayanam) of Sri Paduka Sahasram.
The parayanam must be started on Anusham, the Thirunakshtaram of Sri Nathamunigal who revived and reestablished the Sri Vishstadvaita Sampradayam, and completed on Visakam, Sri Namazhwar's thirunakshatram.
The following is the text for the thirteeth Padhathi (Chitra) to be recited on Chithirai nakshatram…

Text Courtesy: prapatti.com
For audio, please click the following link…

For meaning of the above slokas in English and Tamil, please visit the following links…
For the chart for Sri Paduka Sahasram Parayanam in 27 days corresponding to the 27 Nakshatrams, please visit Nitya Parayanam of Sri Paduka Sahasram by Nakshatram: Introduction