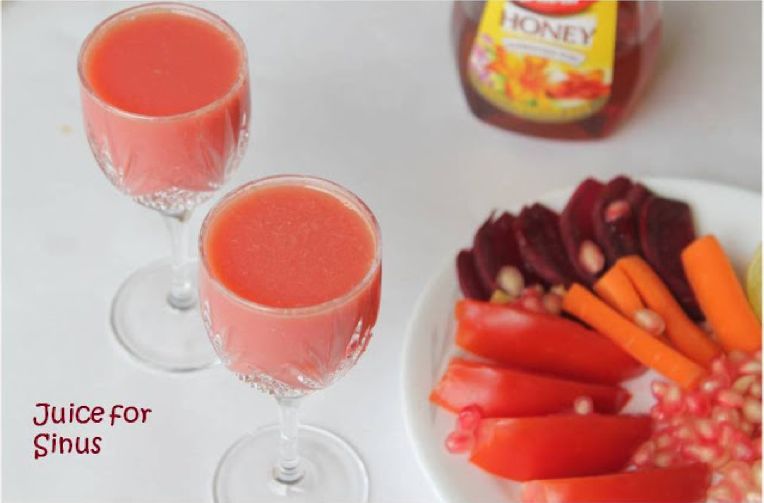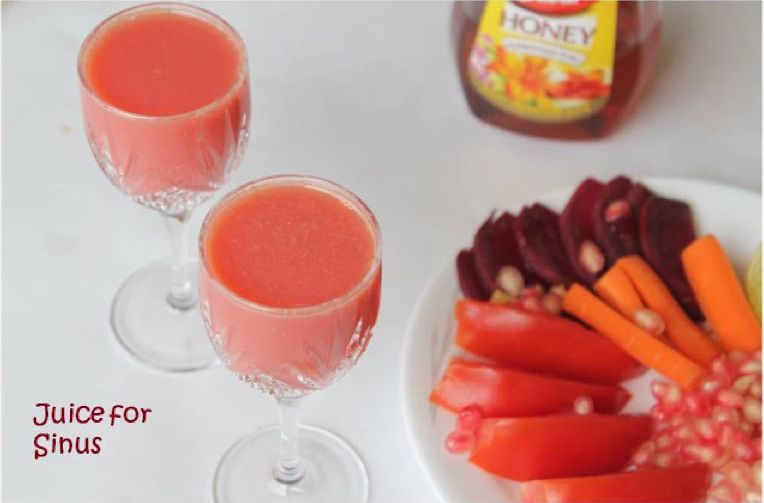 A fruit and vegetable juice has been recommended by a homeopath doctor while treating for sinus. It is recommended that this juice, which improves ones immunity, should be had along with breakfast. The following is the method to make the same.
Ingredients:
One carrot
One Tomato
Hand full of Pomegranate
A Slice of Beet root
Few drops of Lime Juice
Honey or Sugar for sweetness
Method:
Chop all the fruits and vegetables in to big pieces.Shell the pomegranates.
Blend it in the mixer.
Strain it and add lime juice and sugar or honey and mix well.
Courtesy: Jaya's Recipes