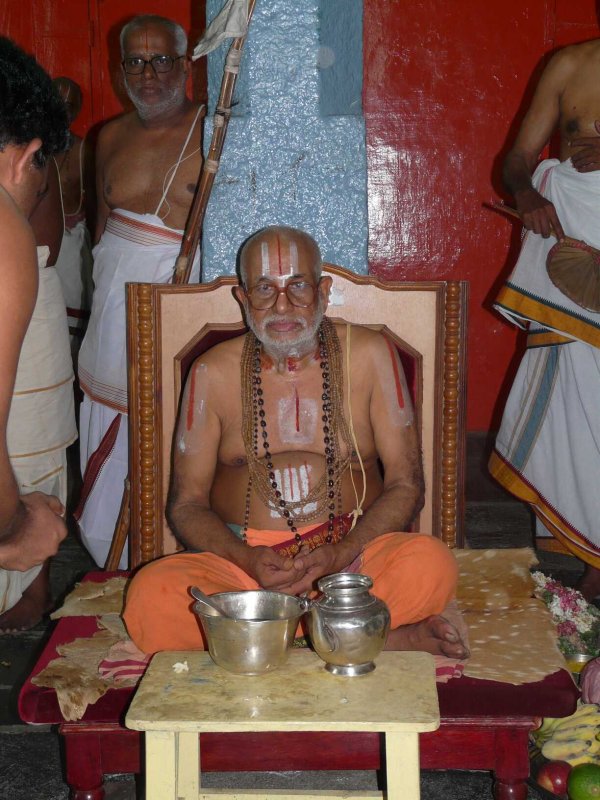 On the day of Chitra Karthigai, Sukla Paksham Dhvithiyai (April 30, 2014), at 4:22 pm, Srimath Paramahamsa Ithyadhi Kaliyan Vanamamalai Jeeyar Swami attained Acharyan thiruvadi and ascended to the paramapadam. He returned from the hospital around 3 pm, gave Asrama Sweekaram for the new swamy and then ascended to paramapadham shortly.
Sri U.Ve Narayanan Swami who dedicatedly served 4 Jeeyar swamis (27th to 30th pattam) at various capacity has been anointed as the new PitAdhipathi of this prestigious Sri Vanamamalai Mutt which was founded by Ponnadikkal Jeeyar Swamy who is a divine disciple of Manavala MamunigaL. The new Jeeyar Swami is named "Madhurakavi Ramanuja Jeeyar Swami". After accepting thuriya Asramam (sannyAsa Asramam), the new Jeeyar Swami took the blessings of Kaliyan Ramanuja Jeeyar swami and went on to perform mangalasasanam to Thothadhri Nathan (moolavar) emperumAn with nAchiyArs, Dheivanayakan (utsavar) emperumAn with nAchiyArs, Srivaramanga nAchiyAr, Manavala Mamunigal and mutt Thiruvaradhana emperumAns.
Today, May 1, 2014, Srimath Paramahamsa Ithyadhi Kaliyan Ramanuja Jeeyar Swami's charama kainkaryam (final rites) began at around 6am to last for around 5 to 6 hours. Several sishyas and abhimAnis of the mutt attended the ceremonies.
The following are some of the related photographs…
HH 30th Vanamamalai Jeeyar Attains Acharyan Thiruvadi
Madhurakavi Swami Ashrama Sweekaram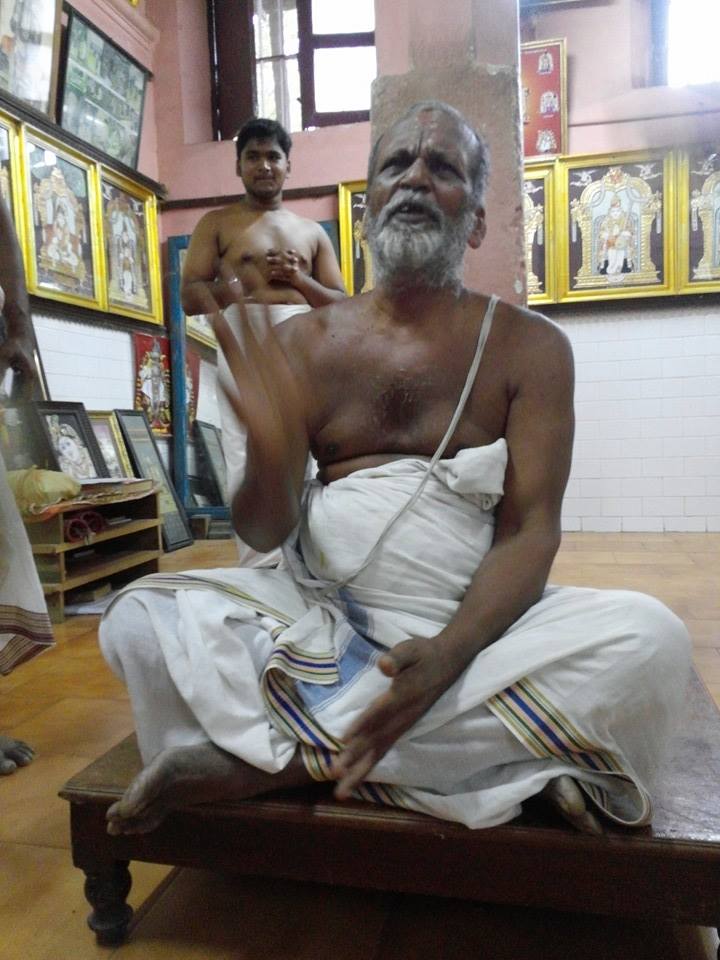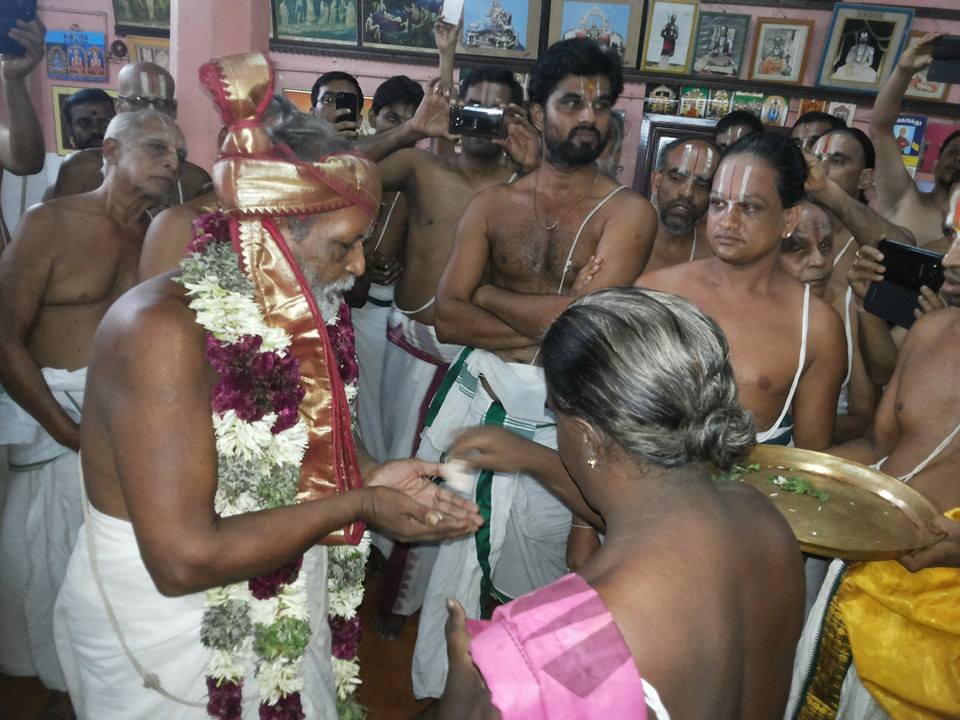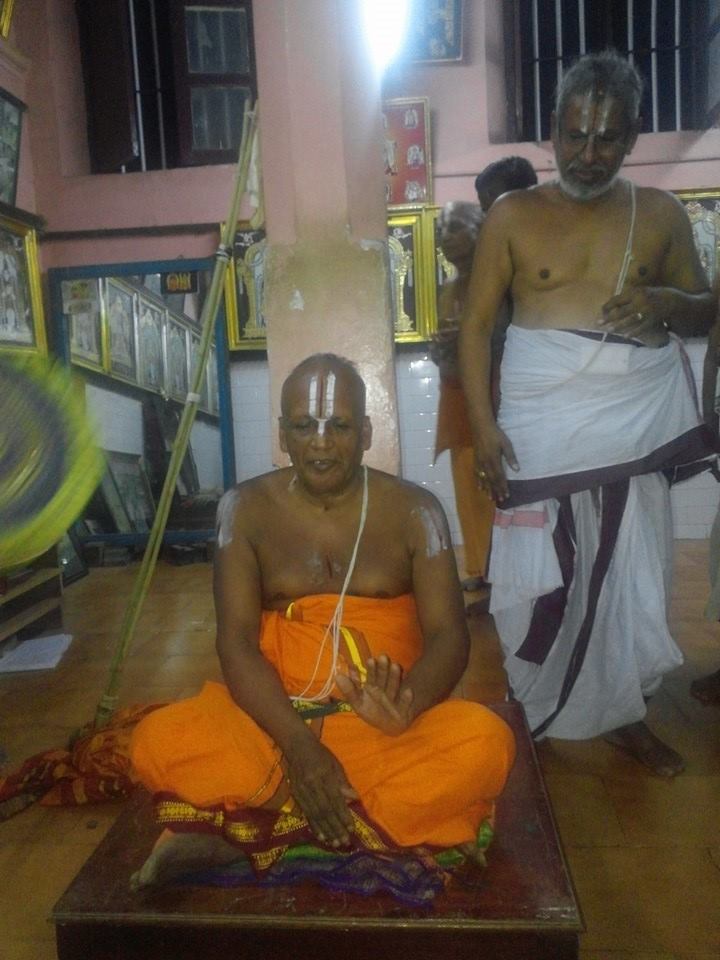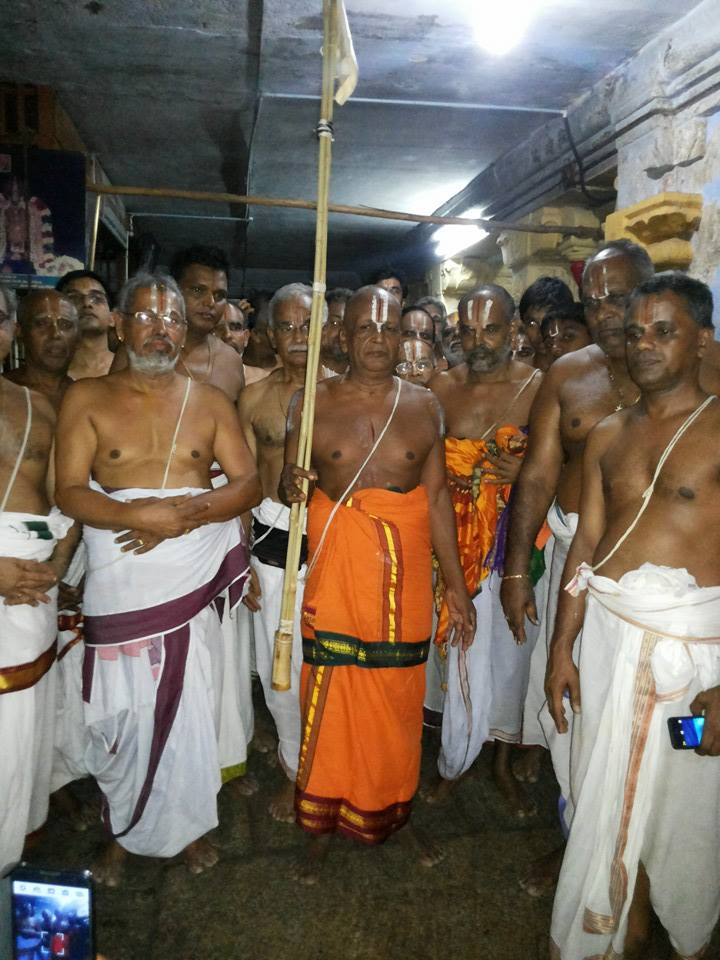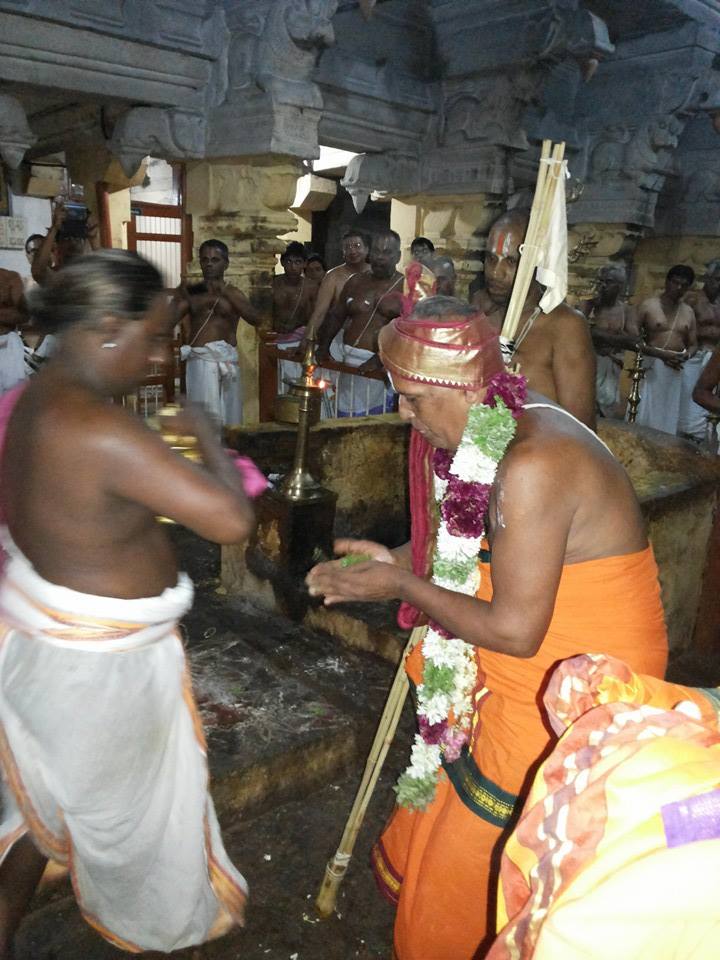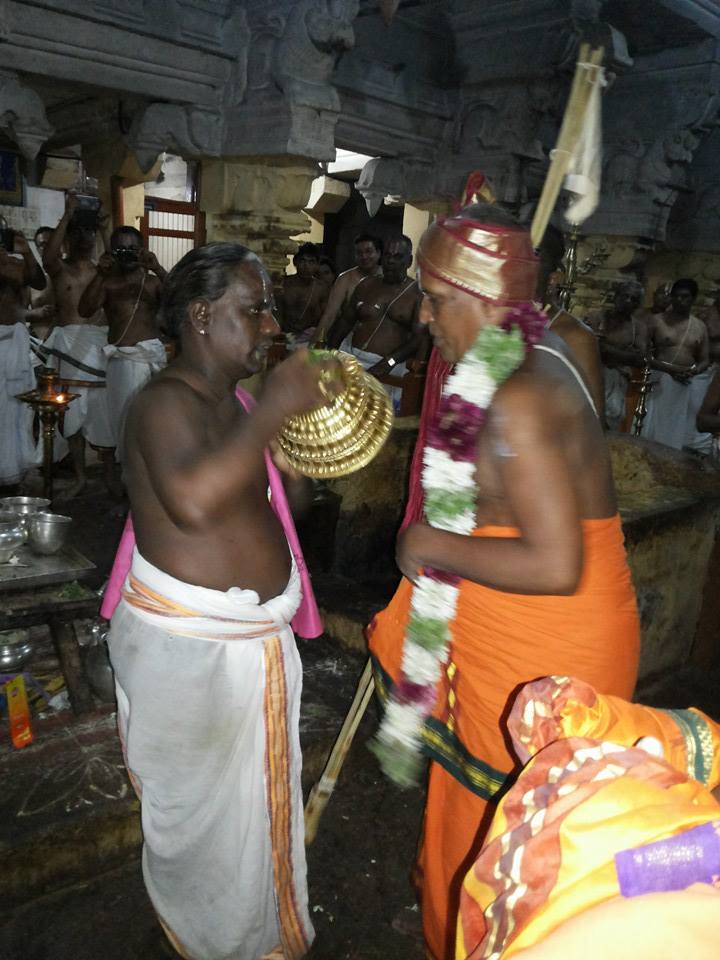 Photographs and video by Sri A.G. Gopalan
HH 30th Vanamamalai Jeeyar Photo Gallery