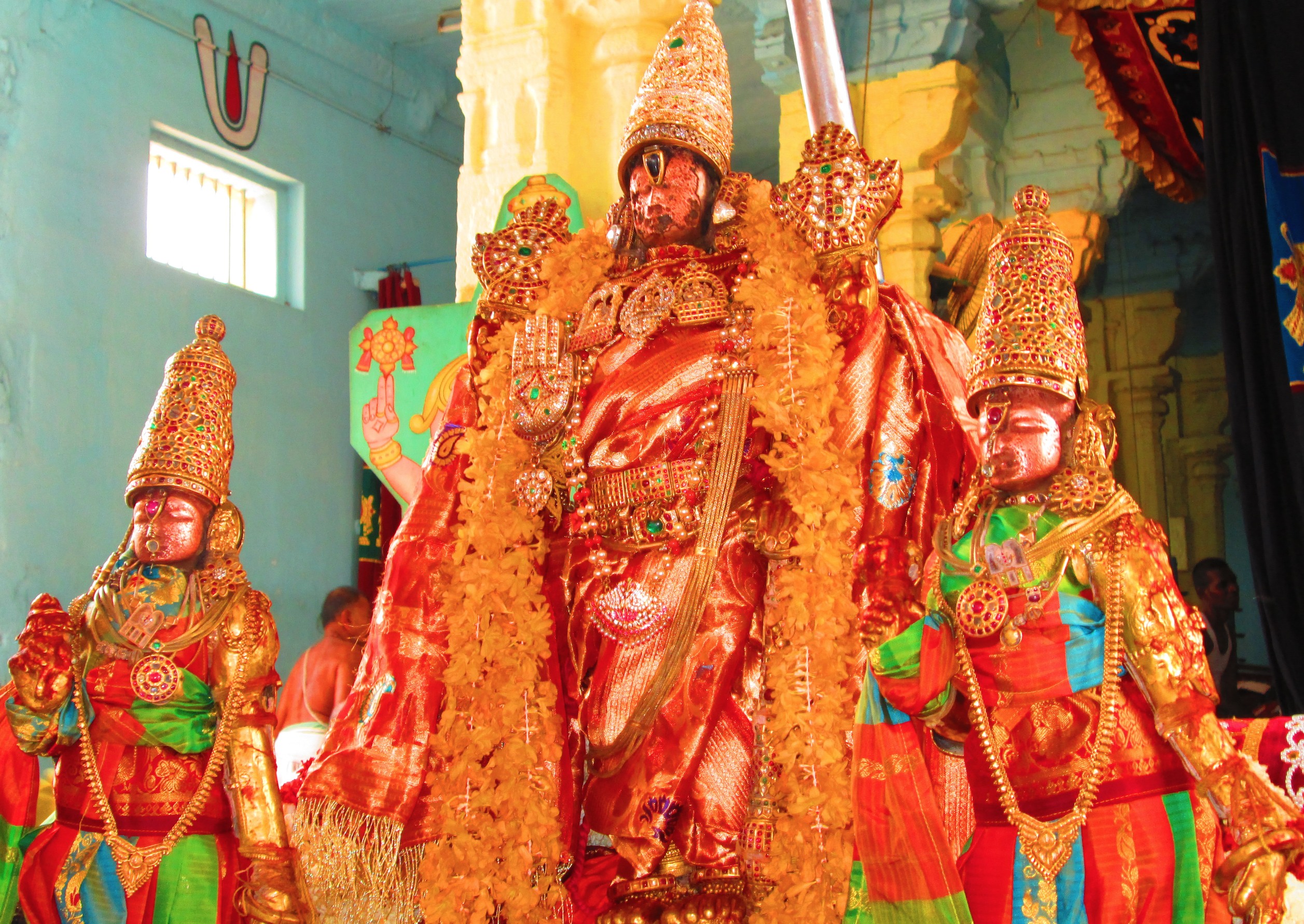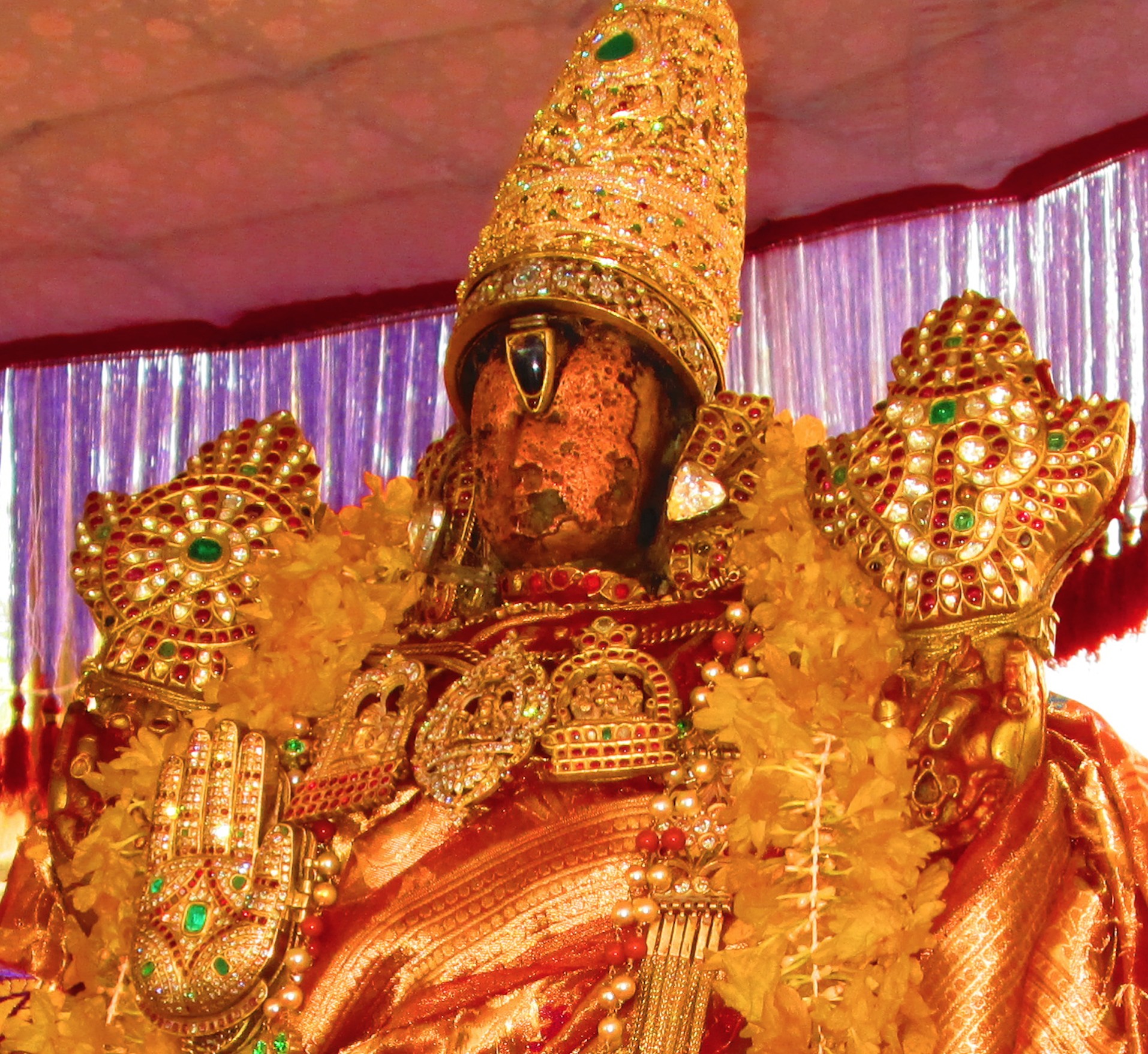 As part of the ongoing Brahmotsavam at Sri Varadaraja Perumal Thirukkoil, Kanchipuram. On 15 May 2014, Jaya varusha Vaikasi Visakam, In the morning  purappadu of utsavar Sri Devaperumal took place on Sesha Vahanam. Perumal goes to Gangai Kondan Mandapam and get back to temple and there around  10.30 A.M Pathi Ullathal take place in grand manner . Sri Devapperumal with his consorts gave Scintillating Darshan.Lot of Bhaagavathas participated in the utsavam and had blessings of Divyadampatis.
For Morning Sesha Vahana Purappadu : Kanchi Sri Varadaraja Perumal Koil Brahmotsavam: Sesha Vahanam Live Photos
These are some of the photos taken during the occasion..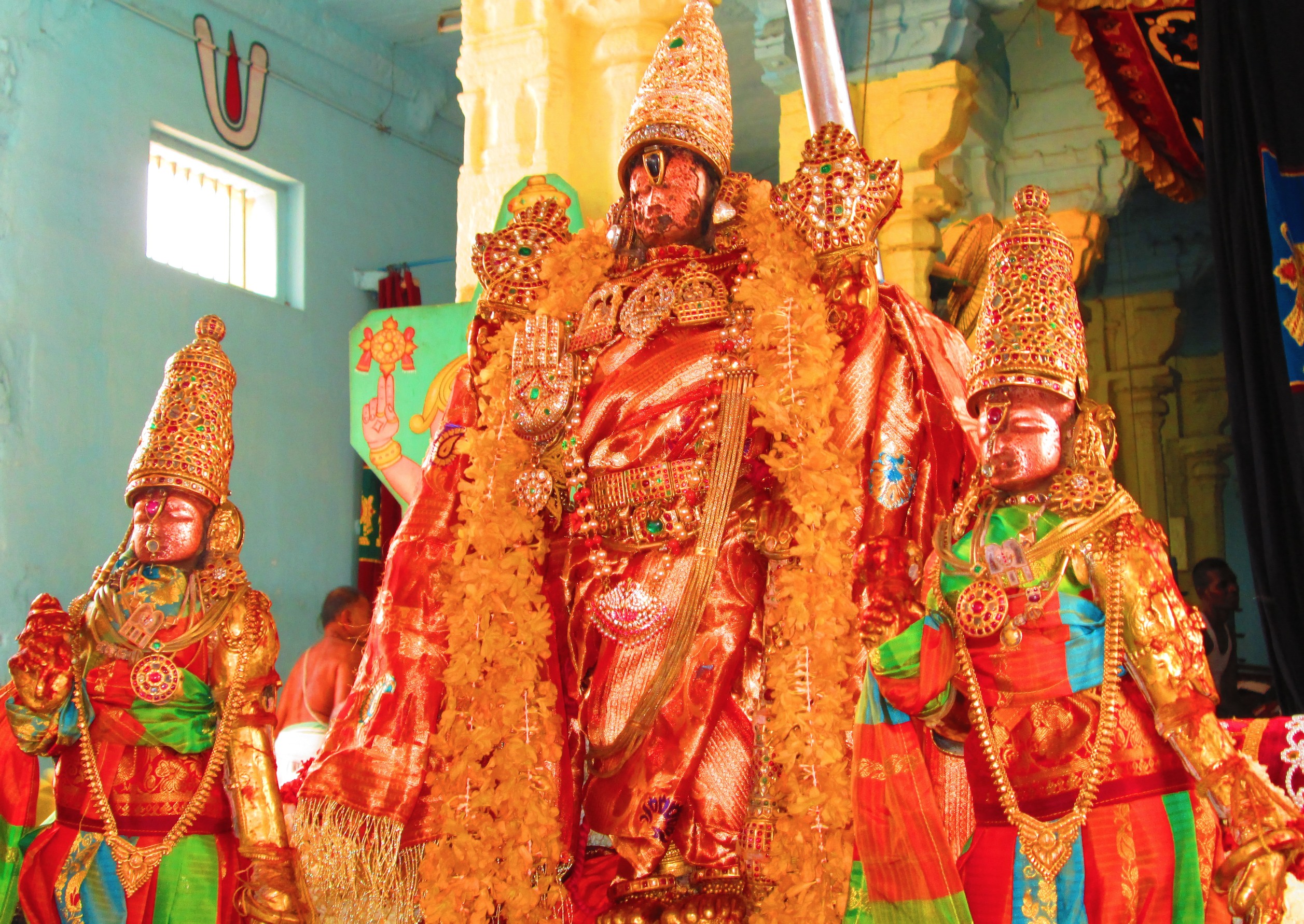 Srirangam Athithi Satkaaram Committee Distributing Veshtees to the Sripadham Thangigal
During Pathi Ullathal