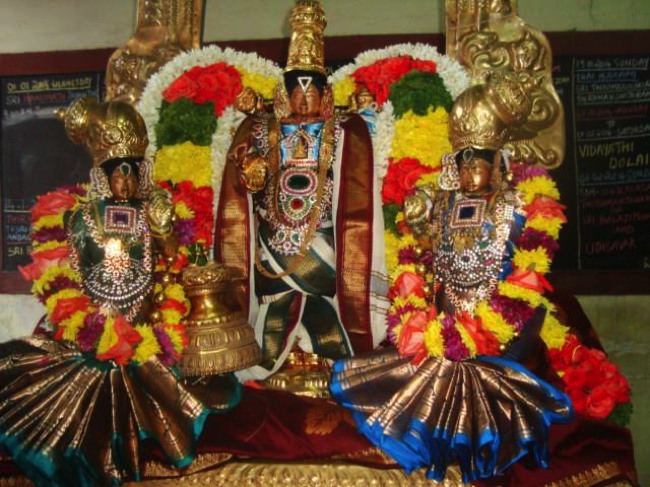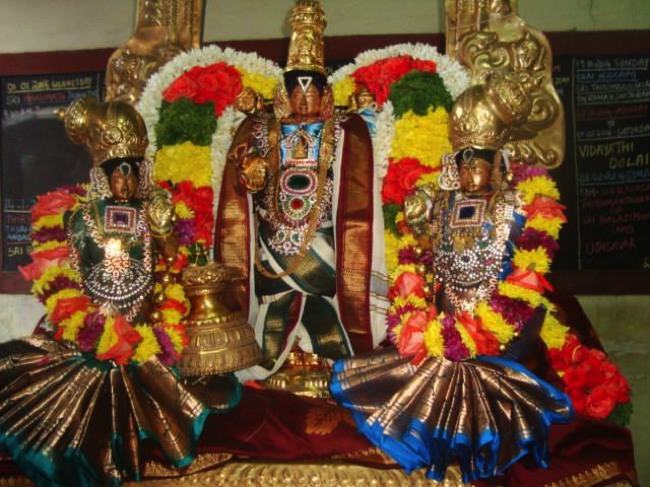 Let this Uttarayanam begin with the service (kainkaryam) to Sri Padmavathi Samedha Lord Sri Balaji. Each one of you is invited to join the noble kainkaryam for your services at S S A P SRI BALAJI MANDIR, Dombivili for the forthcoming MAHASAMPROKSHANAM to be held on 26 january 2015 morning 9.20 am to 10.20 am.
We also solicit your support by way of cash or kind for the following ;
1)   Yaga salai – daily Homam, samagri items for poornahoothi
2)   Vastrams to all Mollavar and Utsavar deities of all sannidhis
3)   Pure Cow Ghee (1tin of 15 kg) total reqd  40 Tins – homam for all days+ madapalli for prasadams
4)   Sambhavanai for Veda , Prapandha paarayanam
5)   Brahmana Bhojanam / Anna dhanam
6)   Flowers and garlands for all days
7)   Sri Balaji Moolavara and other deities Thirumanjanam (24/01/2015)
8)   Fruits / Dry fruits for poornahoothi
9)   Golden garuda Sevai ( 26/01/2015)
Donations , contributions BY CHEQUES / DD may be drawn favouring " SRIRANGAM SRIMADH ANDAVAN ASHRAMAM ( SSAA) " . For RTGS/ NEFT , please remit to
SRIRANGAM SRIMADH ANDAVAN ASHRAMAM
S B A/C 436113373    PAN AAATS4593A
INDIAN BANK, DOMBVILI EAST BRANCH
IFSC IDIB000D047  AND SWIFT CODE IDIBINBBBFT
You may mail your address details to ssapsbm@gmail.com or sripadamthangigal@gmail.com to enable us to perform archana and send the prasadams. Banners and advertisements are also solicited.
May our Acharayas and the Divya Dampathis bless us all.
ADDRESS;  THE SECRETARY  SRI R VENKATRAMAN
S S A P SRI BALAJI MANDIR , GOGRAS WADI , DOMBVILI EAST 421 201   PH; 0251 2453081
The Schedule of Events is given in the patrikai…