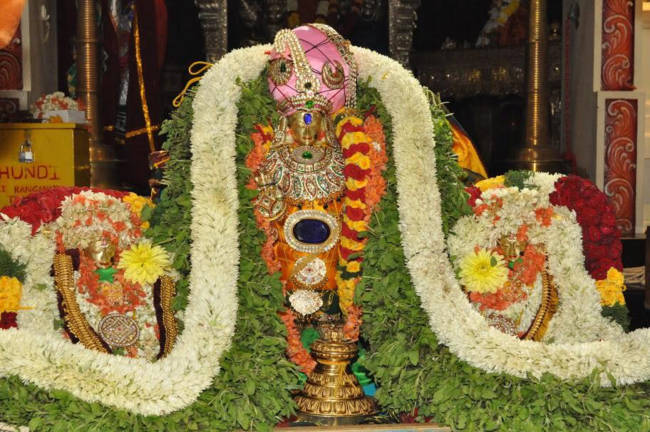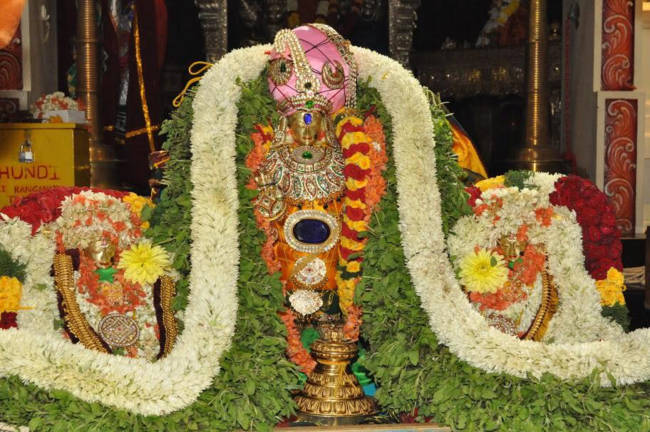 The annual Brahmotsavam at Sri Ranganatha Temple, Pomona, USA, commenced on June 26, 2015 with Dwajarohanam. Sesha Vahanam & Yanai Vahana Purappadu took place in morning and evening. On the following days purappadu for Perumal with ubhaya nachiyar took place in Garuda vahanam, Hanumanth vahanam and Kalpa vriksha vahanam. Main event in the Brahmotsavam is Thiruther. On July 4th Sri Ranganatha Temple Thiruther is Celebrated in a grand manner, After that Theerthavari and Pushpayagam is celebrated on July 5th. Several devotees in and around the area participated in the utsavam to receive the blessings of Acharya and Thayar-Perumal.
For Previous Utsavam Photos, please visit Pomona Sri Ranganatha Temple Brahmotsavam
For more details about this temple, Please visit : Stala Puranam of Pomona Temple
The following are some of the photos taken during this occasion….
Courtesy : Sri Srinivasa Paravasthu