Ingredients:
Paneer (cottage cheese) – 250 grams (cut into cubes)
Tomatoes (puree form) – 4 medium sized
Cashew nuts – around 8
Fresh cream – 4-5 tablespoons
Jeera (cumin seeds) – 1/4 teaspoon
Heeng (asafoetida) – a pinch
Turmeric powder – 1/4 teaspoon
Red chilli powder – 1/4 teaspoon
Garam masala powder – 1/4 teaspoon
Salt to taste
Oil – 2 tablespoons
Water – 2 cups
Method:

Grind cashew nuts along with a little amount of water. It will form into a paste. Keep it aside.
Heat oil in a pan.
Add cumin seeds (jeera) & a pinch of heeng (asafoetida)
As they crackle, add tomatoes (puree form).
Add turmeric powder.
Allow it to get cooked well.
When it starts leaving oil, add red chilli powder, salt and garam masala powder.
Mix them well and when the mixture leaves oil, add cashew nuts paste to the cooked tomatoes.
Next, add around 2 cups of water to the mixture.

Bring them to a good boil. When the gravy turns slightly thick, add fresh cream by lowering the flame.

Now cook the gravy well.

When gravy turns thick and well cooked, add paneer cubes to the gravy.

Cook for another 5-10 minutes and turn off the flame.

Garnish with fresh cream.

Shahi paneer is ready to serve.
General guidelines for healthier food – Both body and mind:
One should be thinking about Perumal (Nama Smaranam) while cooking, and the purpose should be to offer the preparation to Him.
Once the food is prepared, it should be offered to Perumal first. While offering, one should make sure that the food is neither too hot nor cold. It should be offered with love and affection.
Please do not offer either pre-cooked food bought from outside or any pre-consumed food.
Please follow thiruvaradanam kramam as instructed by your respective acharya. (http://anudinam.org/2012/03/08/bhagavad-tiruvaradhanam/)
Follow ahara niyamam as much as possible. Atleast make sure that onion and garlic are not used at all.(http://anudinam.org/2012/06/11/srivaishnava-ahara-niyamam/)
Please ensure that food which are not prasadams are not consumed.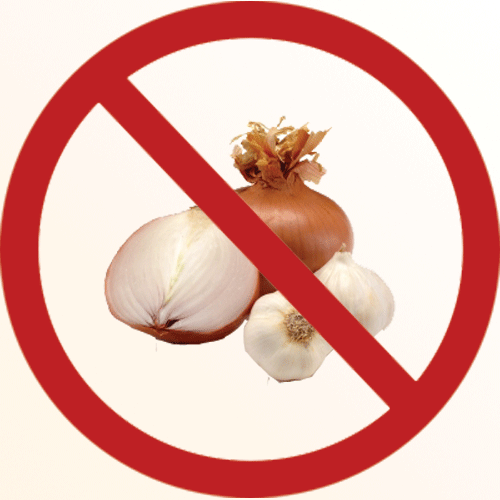 Courtesy: Vaishnavacooking