Ingredients
Kadalaimavu (Bengal gram flour)- 1/2 cup
Arisimavu (rice flour)-1/4 cup
Table salt-1 tsp level
Chilli powder-1 tsp level
Asafoetida-1tsp level or less
Baking soda-a pinch
Raw plantain-1/2
Capsicum-1
Brinjals-3 small
Method
1.Slice the vegetables lengthwise or round after washing them well.
2.Make a batter (dosa batter consistency) with gram flour, rice flour, salt, chilli powder, asafoetida and baking soda and whisk well so that there are no lumps.
3.Heat oil in kadhai and reduce heat.
4.Dip the sliced plantain, capsicum and brinjal and deep fry turning them around till a golden colour is obtained.
5.Drain on a sieve and serve hot with chutney after offering it to Perumal.
General guidelines for healthier food – Both body and mind:
One should be thinking about Perumal (Nama Smaranam) while cooking, and the purpose should be to offer the preparation to Him.
Once the food is prepared, it should be offered to Perumal first.
While offering, one should make sure that the food is neither too hot nor cold. It should be offered with love and affection.
Please do not offer either pre-cooked food bought from outside or any pre-consumed food.
Please follow thiruvaradanam kramam as instructed by your respective acharya. (http://anudinam.org/2012/03/08/bhagavad-tiruvaradhanam/)
Follow ahara niyamam as much as possible. Atleast make sure that onion and garlic are not used at all.(http://anudinam.org/2012/06/11/srivaishnava-ahara-niyamam/)Please ensure that food which are not prasadams are not consumed.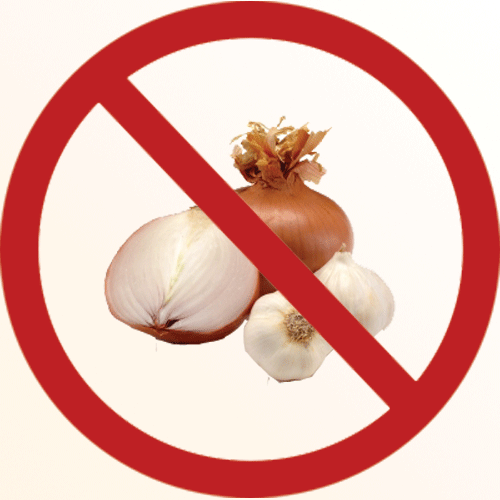 Courtesy: Vyjayanthi Rajan