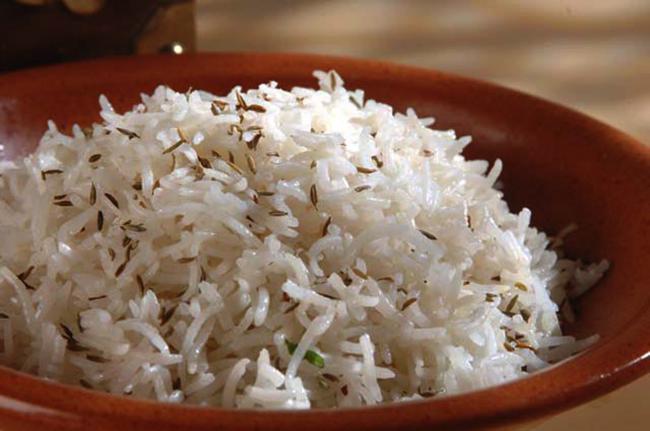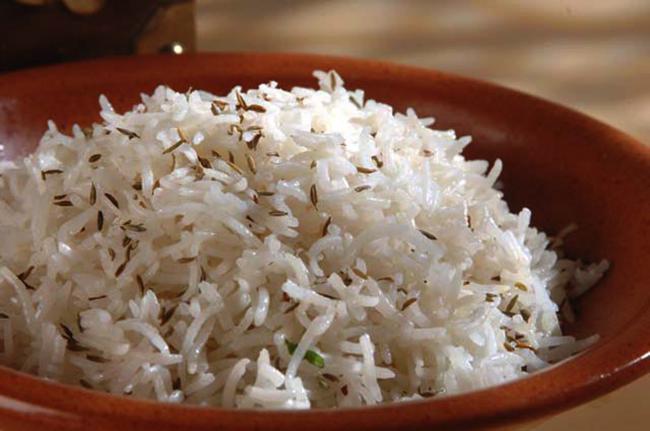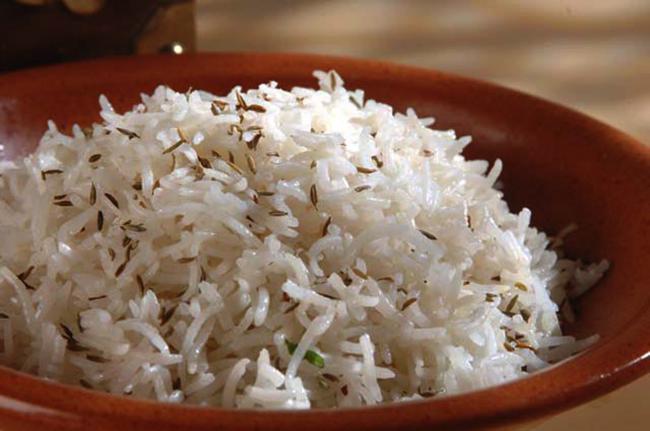 Ingredients
Rice – 1 cup
Water – 2.5 cups
Cumin seeds (jeera) – 1/2 teaspoon
Oil – 1 tablespoon
Salt to taste
Coriander leaves – as needed
Method
Soak rice for 10-15 minutes before making them & then wash them thoroughly with water.
Heat oil in a heavy bottom pan, & add cumin seeds (jeera) to it.
As the cumin seeds start to splutter, add water & salt.
Then, add rice to it, bring it to a boil & then reduce the flame & cover it half with the lid.
Let the rice cook on a low flame till the water dries up.
Keep checking in between & as soon as the water dries up, turn off the flame & cover the pan with the lid.
After 5 minutes,  add coriander leaves to it and jeera rice are ready to serve.
General guidelines for healthier food – Both body and mind:
One should be thinking about Perumal (Nama Smaranam) while cooking, and the purpose should be to offer the preparation to Him.
Once the food is prepared, it should be offered to Perumal first. While offering, one should make sure that the food is neither too hot nor cold. It should be offered with love and affection.
Please do not offer either pre-cooked food bought from outside or any pre-consumed food.
Please follow thiruvaradanam kramam as instructed by your respective acharya. (http://anudinam.org/2012/03/08/bhagavad-tiruvaradhanam/)
Follow ahara niyamam as much as possible. Atleast make sure that onion and garlic are not used at all.(http://anudinam.org/2012/06/11/srivaishnava-ahara-niyamam/)
Please ensure that food which are not prasadams are not consumed.