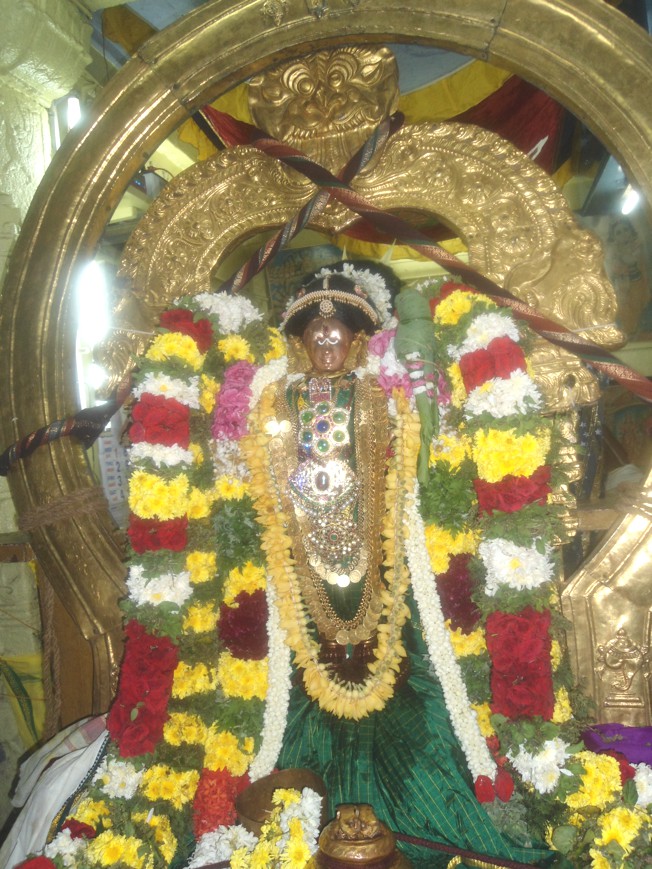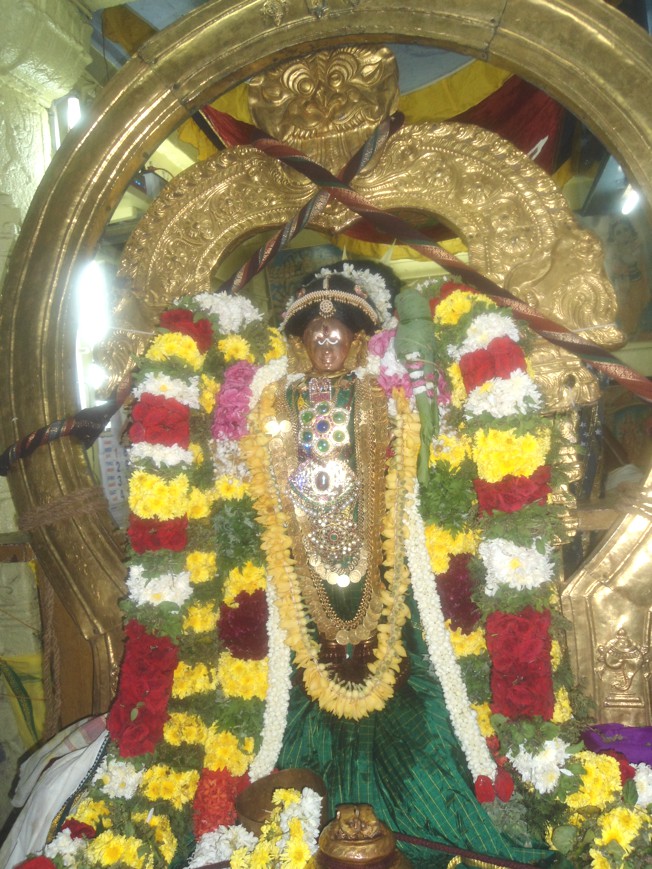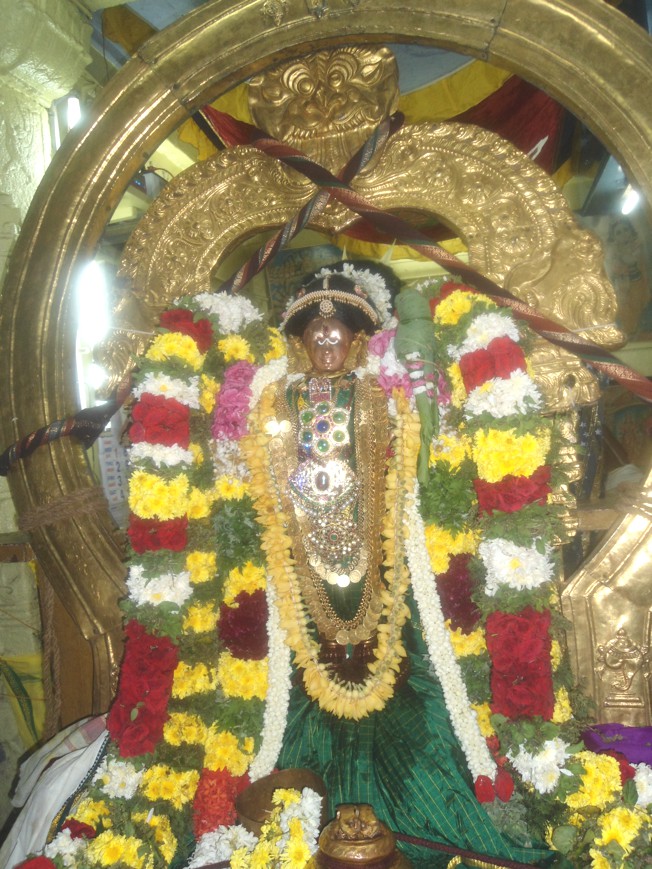 Today, January 13, 2017 is Day 29 of Margazhi masam. The twenty ninth pasuram of Thiruppavai, Sittram Siru Kale, is to be recited today.
Margazhi month assumes special significance for Srivaishnavas. Lord Krishna in Bhagavad Gita says masanam margashirso aham (of months, I am Margazhi). Of the 12 sub-Vyuhas which are representative of the 12 months beginning from the Tamil month of Margazhi, Kesava is the lord for the month of Margazhi.
Most importantly, the month derives its auspiciousness primarily due to its association with ThiruppAvai. It was during Margazhi that Sri Andal observed the pious Pavai Nombu for Sriman Narayanan and composed the 30 pasurams of Thiruppavai for  the ujjeevanam (upliftment) of jeevatmas like us. Thiruppavai is very sacred and all our Acharyas have given commentaries on this prabhandam. The very fact that Swami Ramanuja was called 'ThiruppAvai Jeeyar' because of his deep attachment to this, illustrates the special place Thiruppavai had with Swami Ramanuja. In this Dhurmuki Varusham, the Margazhi month began on December 16, 2016.
For the benefit of Anudinam readers, we bring detailed Tamil commentary, musical recitation and detailed upanyasam audio by various vidwans (scholars) for each pasuram. It may be noted that the audio files are also available at www.sravanam.org
The following is a brief on the twenty ninth pasuram (Sittram Siru Kale)…
This beautiful pasuram states in clear terms the purpose of the pavai Nonbu. Every day they have braved the cold, got up at the predawn period to bow down before Thee and worship Thy lotus feet. Govindha who chose to take avatharam in their clan of cowherds and grazed cows had an eternal relationship with them. The gopis desire continuous service at His feet. For seven births or more they desire Krishna sambandam alone and be His servant. They ask Krishna to change all other desires to Krishna Kainkaryam and transform attachment of all kinds towards Him.
siRRam siRu kaalE vandhu unnai sEviththu un
potRRaamarai adiyE pORRum poruL kELaay
peRRam mEyththu uNNum kulaththil piRandhu nee
kuRREval engaLai(k) koLLaamal pOgaadhu
iRRai(p) paRai koLvaan anRu kaaN gOvindhaa
eRRaikkum Ezh Ezh piRavikkum un thannOdu
uRROmE aavOm unakkE naam aatcheyvOm
maRRai nam kaamangaL maaRRElOr empaavaai
Thiruppavai Pasuram 29 Musical/Recitation
Thiruppavai Pasuram 29 Upanyasams
Tamil Upanyasams
HH 45th Srimath Azhagiyasingar

HH Thirukkudanthai Andavan
Sri U.Ve. Madhavachar

Oragadam Sri U.­Ve. Lakshmi Nar­asimhachariar

Sri U.Ve. Velukkudi Krishnan

Sri U.Ve. Kuruchi Narayanan

Sri U.Ve. M.V. Ananthapadmanabhachar

Sri U.Ve.M.A Venkatakrishnan
Sri U.Ve. P.B. Annangarachariar
Sri U.Ve. K.B. Devarajan

Sri U.Ve. E.S.Boovarahachar

Telugu Upanyasams
Sri U.Ve. Aachi Srinivasacharya


Sri U.Ve. Sribashyam Appalacharya

Sri U.Ve. Santhana Gopalacharya