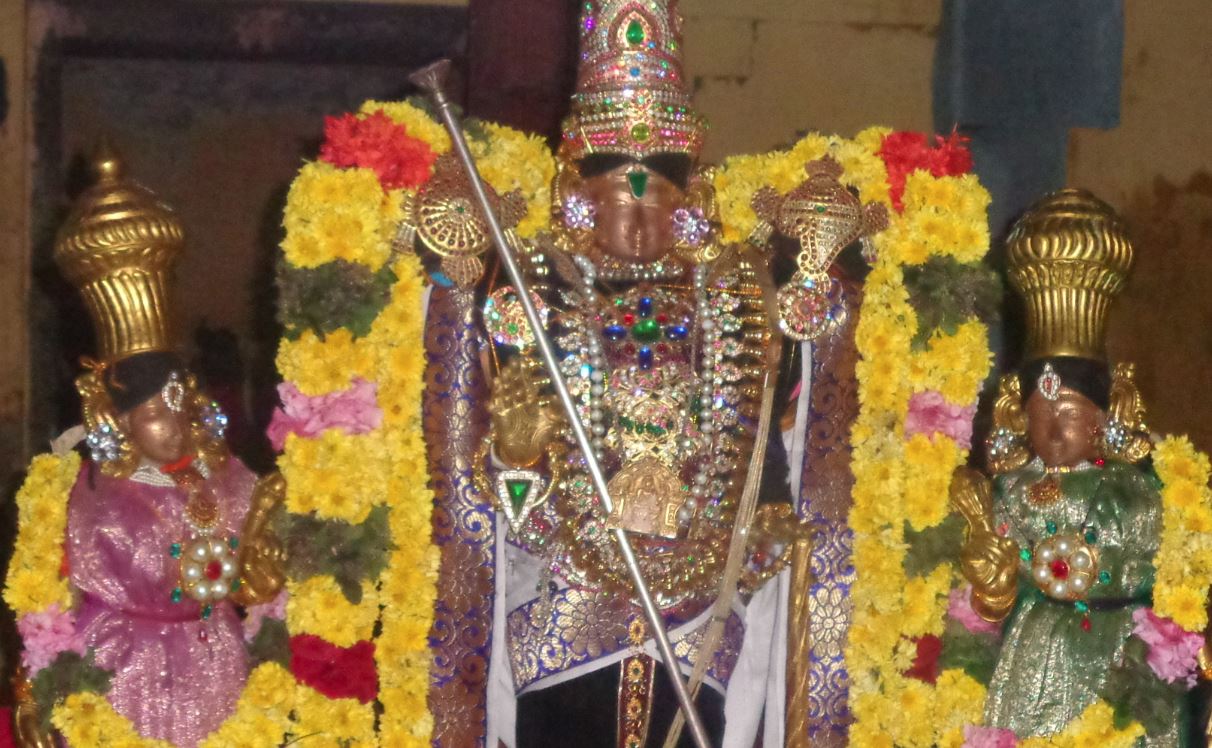 Brahmotsava Significance and Celebrations:-  Brahmotsava celebrations have so much cleansing effect on the temple and the devotees. This ceremony is celebrated periodically in the temple where the washing activities are meant to wash away the sins of the devotees. It is said that the great demigods like Brahma and Indra wait eagerly to participate in the Brahmotsava of Lord Vishnu. Thus in vaishnava cult Brahmotsava is the most significant celebration.In the celebrations of Brahmotsavas thousands of people throng the temple. They clean the temple and everyday there is a special ritual. The celebrations last for 9 days. Each day the deities are taken in different vehicles. In the evening the deities are put on the swing and given grand arati. All this makes the event very memorable in the hearts of devotees.
The Annual Brahmotsavam to Sri.Van Purushothama Peruman is to be held from 16.03.2017 to 24.03.2017 with 4000 divya prabhanda sevai and sathumarai. Please note that for all the 10 days upayadars are available on smaller scale. But however we require the following for which we have no upayadars:-
Deepa oil, Pooja articles for 10 days                                      Rs.3,000/-
Garlands for moolavar,utsavar,azhwars                               Rs.5,000/-
Ghee for yagasalai  1 tin                                                         Rs.7,000/-
Yagasalai thiraviyam                                                               Rs.5,000/-
Archakar,additional archaka sambavana                               Rs.15,000/-
Paricharaka sambavana                                                        Rs.5,000/-
Vasthiram to perumal,thayar,sripatham thang                      Rs.15,000/-
Daily prasada viniyogam(distribution)                       Rs.10,000/-
We request you to donate liberally. You may  sent your donation in the name of the trust T.V.V.S.S.K.TRUST by dd/cheque and mail  to 4/83-A, Sri.Purushothama Perumal Koil Street, Nangoor-609106, Sirkazhi-Tk. You may also transfer the funds to trust bank a/c
1.SB A/C NO: 608801152764, ICICI BANK , Mailaduthurai Branch , IFSC CODE :
ICIC0006088
(2)  2. SB A/C NO: 6027064799, INDIAN BANK, THENPATHI, IFSC: IDIB000S108.
Courtesy : Purushothaman