Thiruvaheendrapuram Sri Manavala Mamunigal Aippasi Thirumoola Mahotsavam: Day 1 & 4
As a part of ongoing Sri Manavala Mamunigal Aippasi Thirumoola Mahotsavam,the 4th day was celebrated grandly at Thiruvaheendrapuram on 5th November 2018 (Srivilambi Aippasi Hastham). In the evening, Sri Manavala Mamunigal, in Chakravarthi Thirumagan (Ramar) thirukolam, was decorated beautifully with Muthangi vastram, attractive crown, several unique ornaments, Sharngam and arrow, fresh flower garlands of sevvanthi, kanakambaram, jasmine and thulasi as well as two green mutthu parrots.
Earlier on 2nd November 2018 (SriVilambi Aippasi Magam), the Mahotsavam commenced in a grand manner. Sri Manavala Mamunigal in beautiful alankarm had tholukiniyaan sevai. Several astikas participated in the utsavam and had the blessings of Sri Manavala Mamunigal.
Some of the photographs taken during the occasion are as follows:
Day 1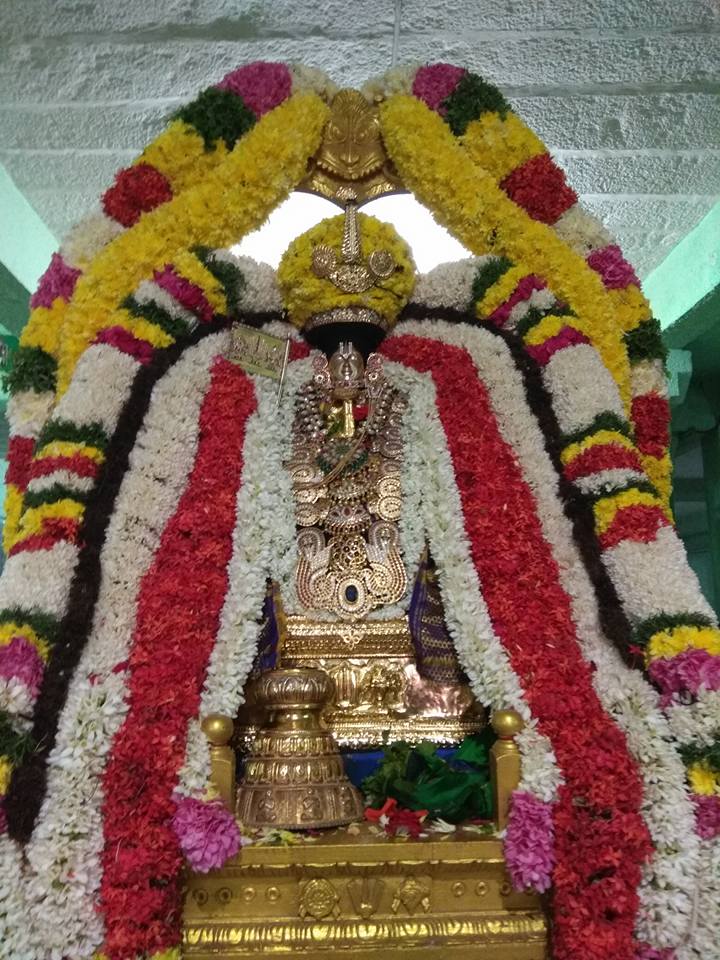 Photo Courtesy : Sri Vijay Apv