On 19th November 2018 (Srivilambi Karthigai Utthirattathi), the Kaisika Ekadasi purappadu for Sri Parthasarathy Perumal and Ubhayanachiyars took place grandly at Thiruvallikeni Sri Parthasarathy Perumal Temple. Perumal and Nachimars had beautiful alankaram with tricolor flower garland of sevvanthi, red rose and jasmine and several ornaments like kaasu malai,  stone studded pendants & chains and crowns. Several astikas participated and Perumal with His consorts gave scintillating darshan to the devotees.
For significance of Kaisika Ekadasi, please visit The Story of Nampaduvan – Our Singer
Meanwhile, on the same day, the 1st day of the Avathara Utsavam of Swami Nampillai was celebrated at Thiruvallinkeni. Swami Nampillai blessed astikas in beautiful alankaram on the occasion. Grand satrumurai and sevakalam took place with arulicheyal and veda parayana ghosti.
For Swami Nampillai's Vaibhavam, please visit Swami Nampillai Thirunakshatram and Vaibhavam in Tamil and English
Some of the photographs taken during the two occasion are as follows:
Kaisika Ekadasi Purappadu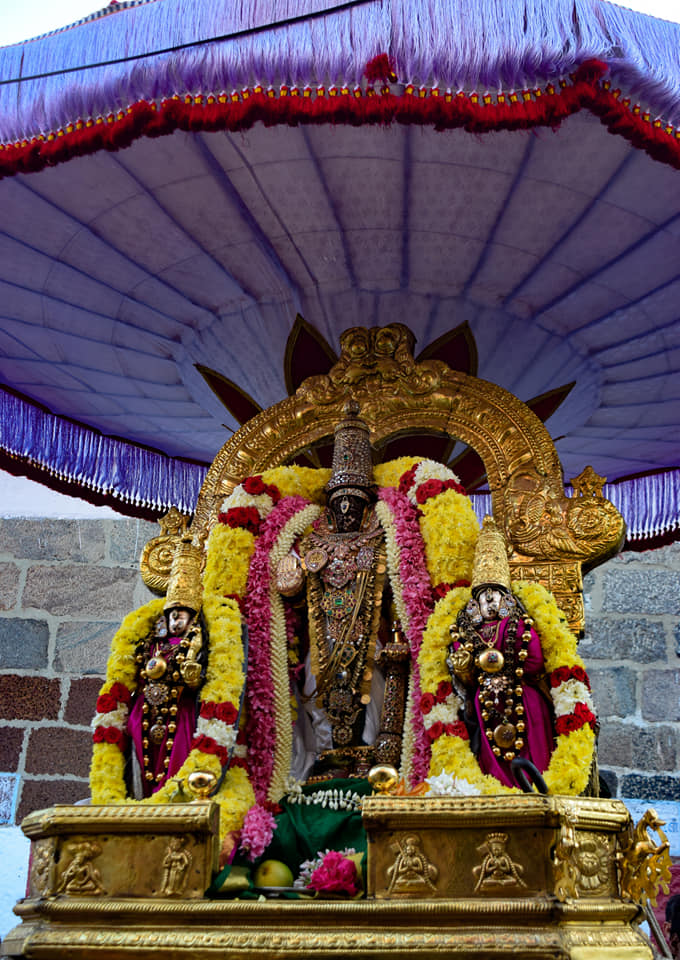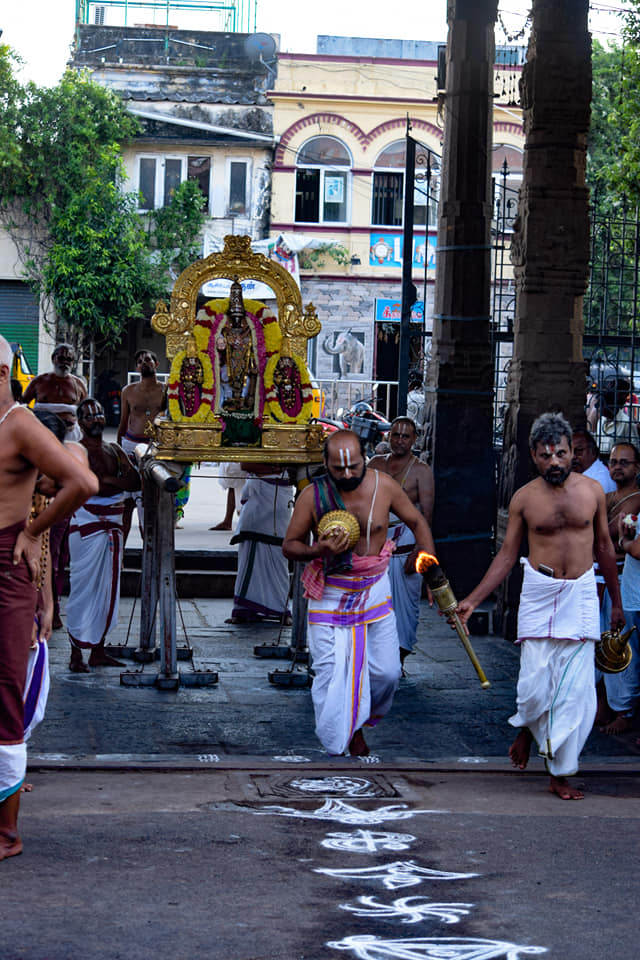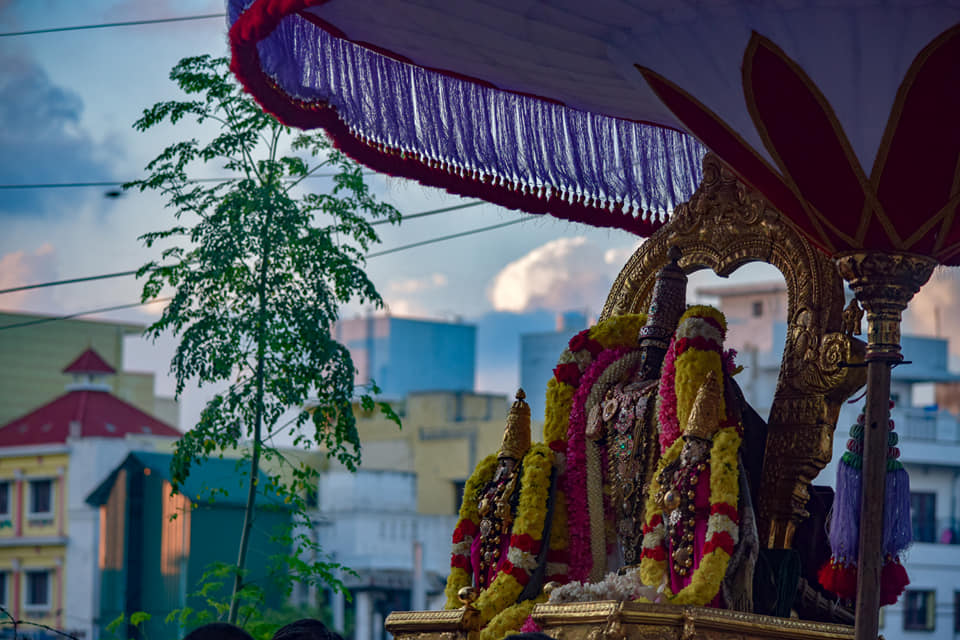 Swami Nampillai Avatara Utsavam: Day 1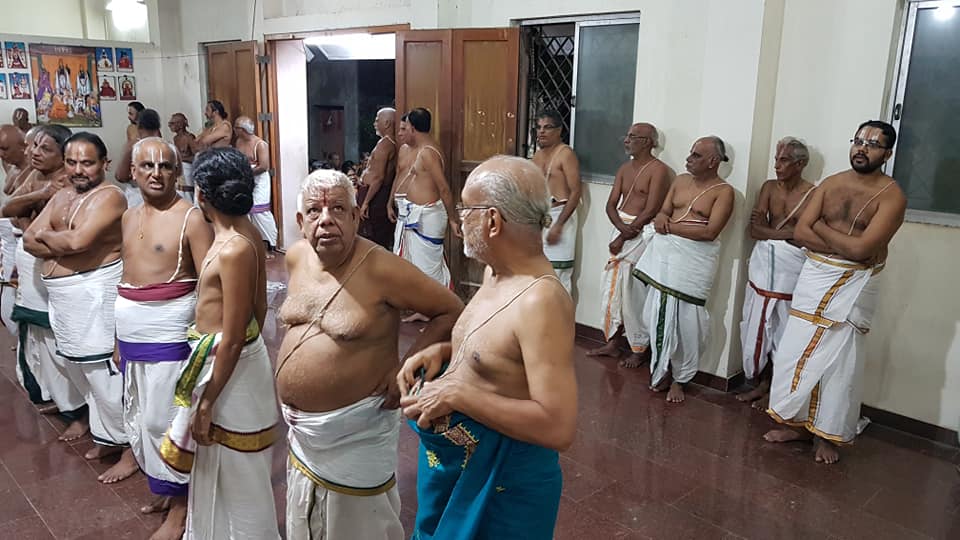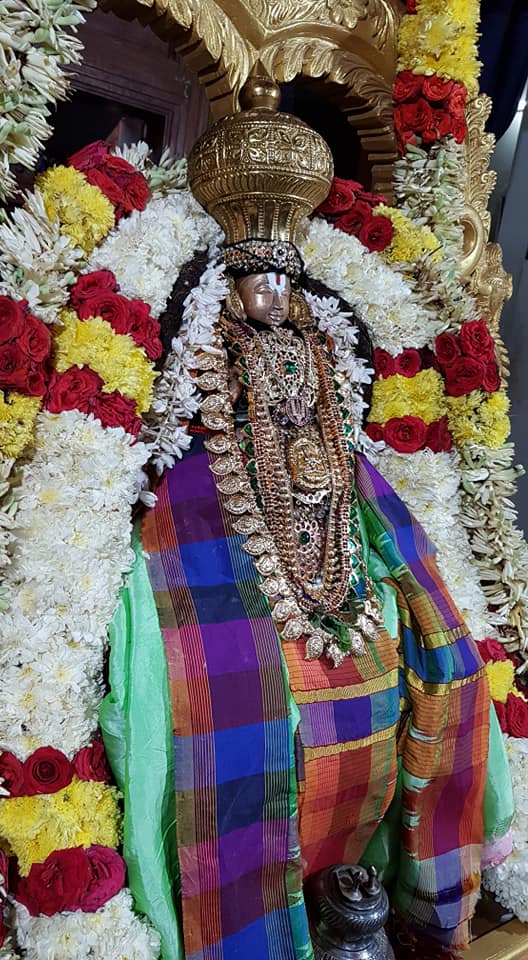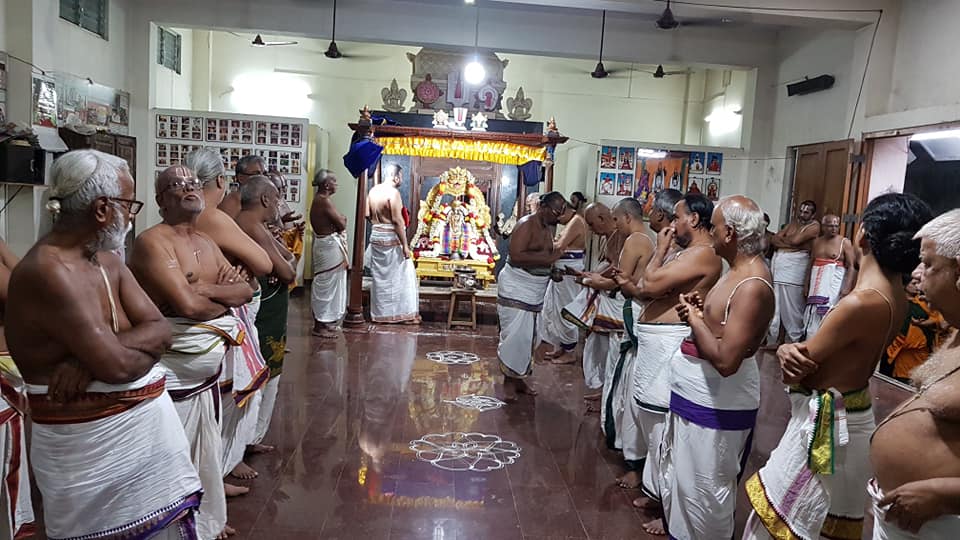 Photo Courtesy : Thirumalai Vinjamoor Venkatesh