On December 23rd 2020, day 9 of Pagal Pathu Utsavam was celebrated at Sriangam.
When Namperumal came in purappadu today morning He was in muthangi or armour of pearls.Before proceeding further let us go to moolasthanam for the morning purappadu.The drum and cymbals are sounded in a particular manner.All sripadanthangis with one hand folded and the other on their mouths stand in a line and enter the sanctum respectfully.Sthanikars and others wait at Santanu mandapam awaiting His arrival. We watching from home on STV wait eagerly too.He emerges out and those facing Him fall like a log.He does an about turn and faces all of us and proceeds to climb down the steps.The slanting crown of Pearls and the garment of Pearls was offered by Vijayaranga chokanathar(He waits enclosed in a glass case with his family)He is received by Nammazhwar, Tirumangaiazhwar and Ramanuja who follow Him to Arjuna mandapam.He stops before Vishvaksena sannidhi before moving to Arjuna mandapam where He is held up high for Suratani to see twice.
Today there are 2 araiyar sevas.Tirumagaiazhwar as Parakala nayaki pines for the Lord and gets sick. Muthukuri or sootsaying by spreading pearls is done so Namperumal wears the muthangi and listens to the Araiyar sing and perform.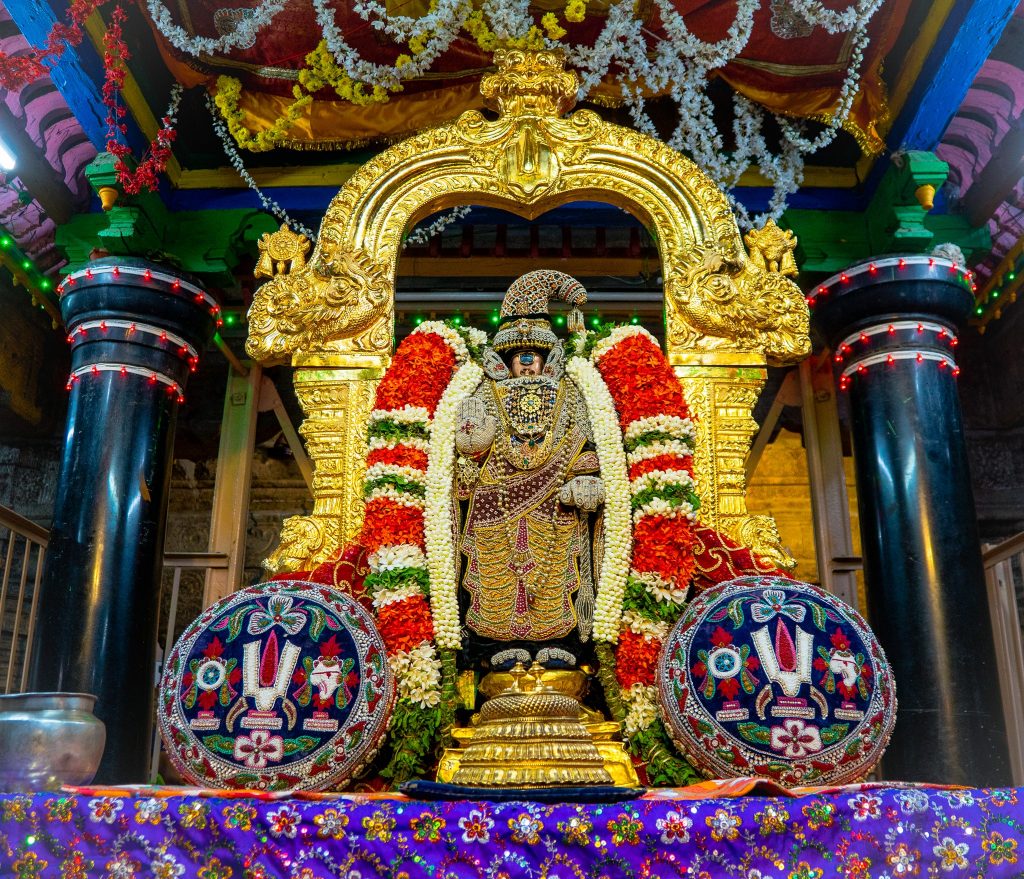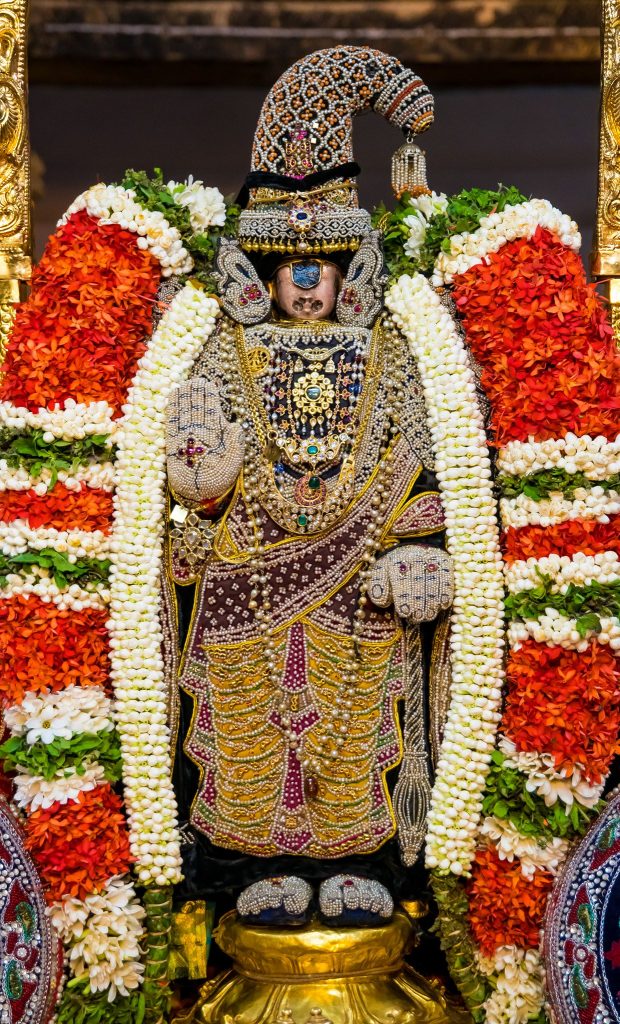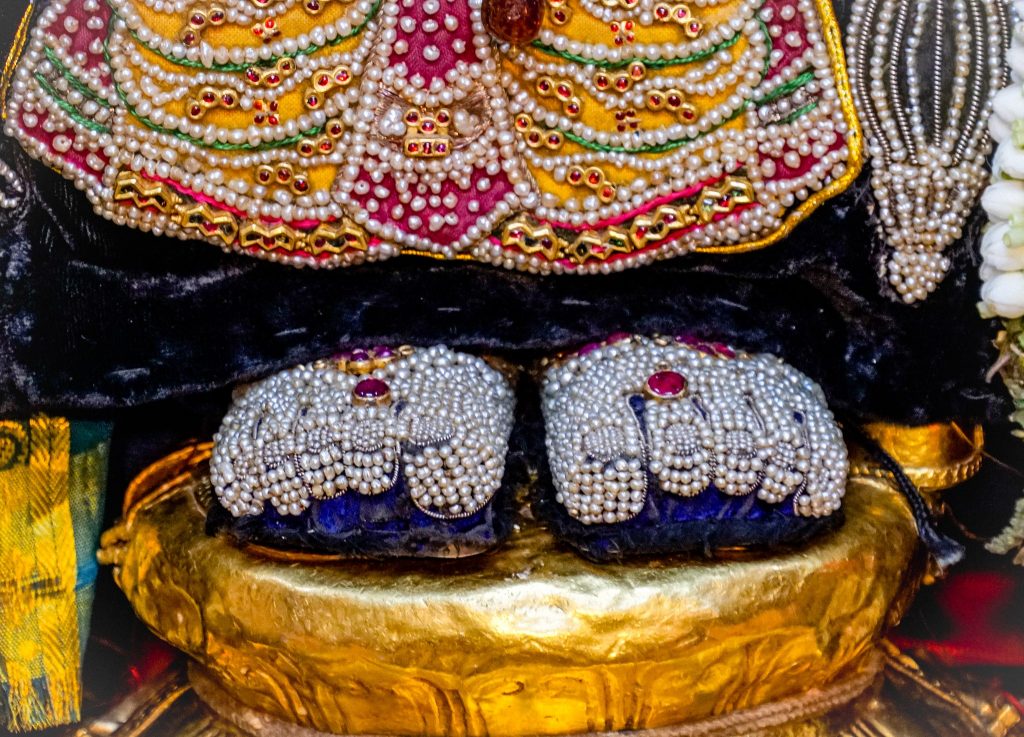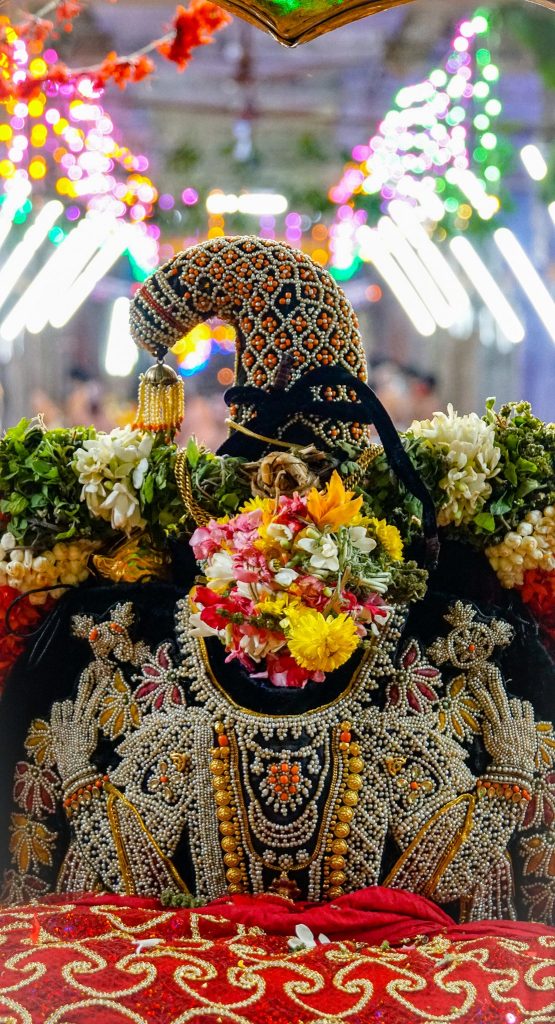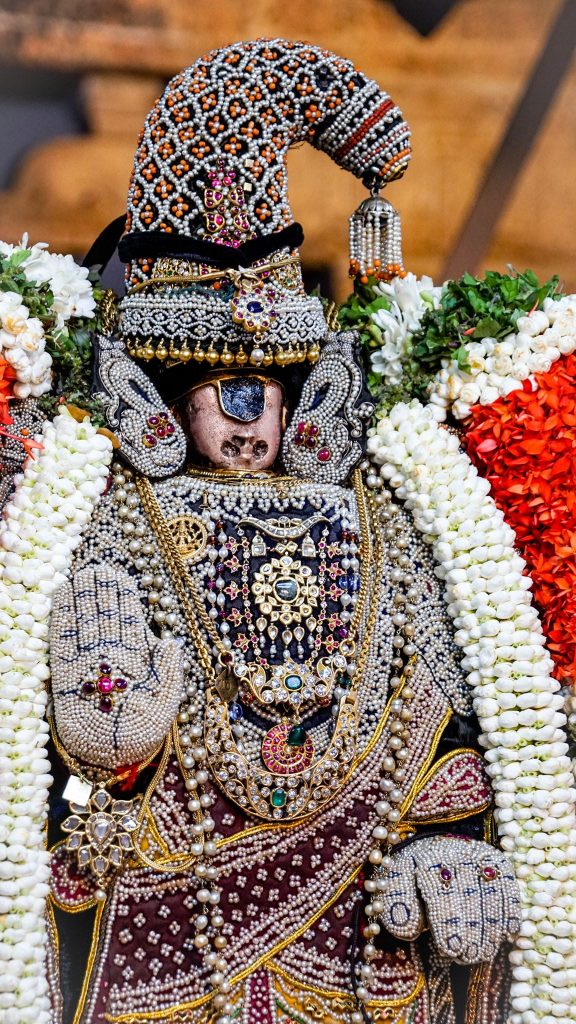 Photo Courtesty: Sri Rengavilasam, Writeup by Smt. Vyjayanthi Sundararajan