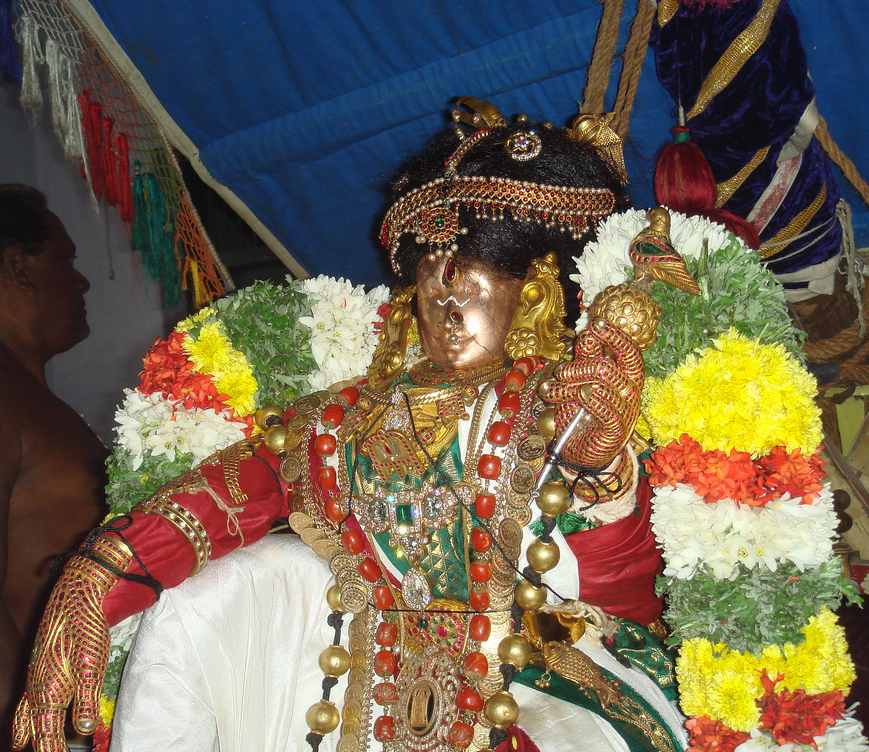 Sri Nandhana Varusha (2012-13) Thiruvadipoora Brahmothsavam at Srivilliputtur for Sri Andal, is scheduled to begin from 15th of July 2012.
On the 13th July evening  Angurarpanam and Mruth Sangrahanam followed by   Sri Senai Mudhalvar Purappaadu on the 14th of July 2012. Thousands of devotees visit Srivilliputtur every year during this utsavam to receive the blessings of Sri Andal.
For Stay at Srivilliputtur During Thiruvaadipooram Brahmothsava, please contact 'Sri Vedantha Desika Bhavanam', Aranga Natha Perumal Koil Street, (Near Theradi), Sri .Manikandan (care taker of Sri Desika Bhavanam ) – 9790062033.
Also you could avail a comfortable stay at Sri Manavalamamunigal Jeeyar Mutt accomodations fully maintained by Srivilliputtur Sri Jeeyar Swamy.
Ahobila Mutt – Srivilliputtur – 9245407764
Utsavam Details:
15th July

Thirunal1

Morning
Dwajarohanam / Kodi ettram

From Thirunal 2, Daily in the Morning Thayar Swarna Tholukkiniyal, Sri Mannar Thantha Pallakku

Evening
16 Vandi Chapparam
16th July

Thirunal 2

Evening
Sri Andal – Chandra Prabhai

Sri Rangamannar – Simma Vahanam

17th July

Thirunal 3

Evening
Sri Andal – Thanga Parangi Narkaali

Sri Rangamannar – Hanumaar Vahanam

18th July

Thirunal 4

Evening
Sri Andal – Sesha Vahanam

Sri Rangamannar – Govardhanagiri

19th July

Thirunal 5

Morning
Periyalwar Mangalasasanam
Evening
5 Garuda Seva ( Sri Periya Perumal, Sri Rangamannar, Sri Srinivasar, Sri Kattazhagar, Sri Thiruthangal Appan)
20th July

Thirunal 6

Evening
Sri Andal – KanakaThandiyal

Sri Rangamannar – Yaanai Vahanam

21st July

Thirunal 7

Evening
Kannadi Chapparam

Sri Krishnan Koil Sayanam and Nel alavai

22nd July

Thirunal 8

Evening
Sri Andal – Pushpa Pallaku

Sri Rangamannar – Kudhirai Vahanam/ Vayyali Sevai – Thiruther Kadaksham

23rd July

Thirunal 9

Thiruvadipooram

Morning

Evening :

Ekantha Thirumanjanam for Moolavar at 4:00 am

Periya Thiruther at 6:00 am

Sri Thayar Sri Mannar – Thirupoora Nandhavanathirkku Eluntharulal Thirunakshathra Satrumurai – Theertham

24th July

Thirunal 10

Evening
Rettai Tholkinniyan

Theerthavari
25th July           Evening                                   Uthsava Santhi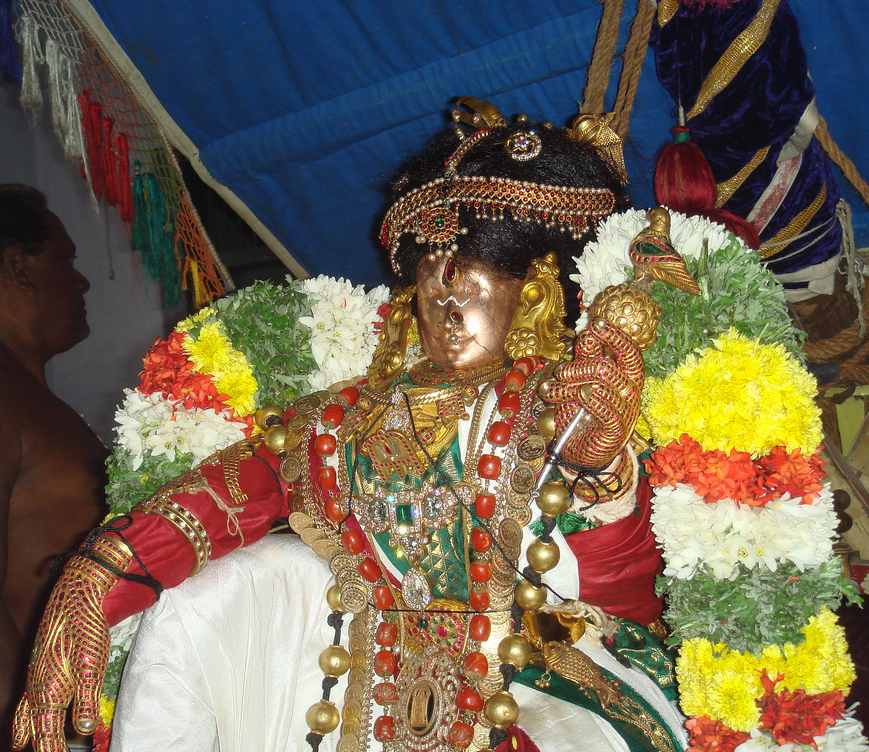 Previous year's Utsavam Photos