Upanyasam On Ramanujarin Ramayana Rahasiyam By U.Ve Karunakarachariar Swamy in Secunderabad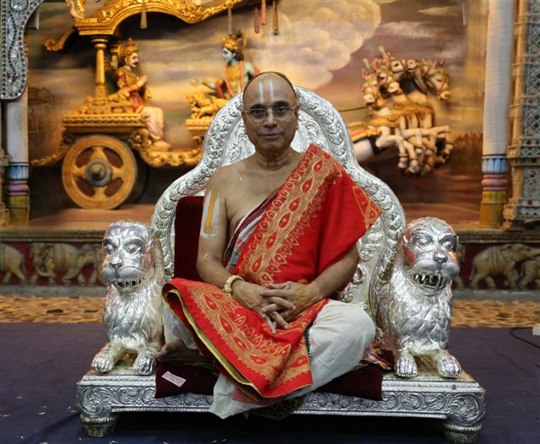 56th Sri Rama Navami Cultural Festival will be celebrated from April 1st to April 16th, 2016 at Keyes High School, Secunderabad . The programme was inaugurated by Shri. E.S.L. Narasimhan, Governor, Andhra Pradesh.
Sri U.Ve Karunakarachariar Swamy will deliver upanyasam on "Ramanujarin Ramayana Rahasiyam" from 12th to 16th of  April. Devotees are requested to utilize this opportunity and have the grace of Seetha and Rama.
Address : Keyes High School, Secunderabad
mail id  : sriramanavami@yahoo.com