Today Panguni Utthiram- sErtthi Sevai at Srirangam
The bramhOtsavam at Sri Rangam takes place in the Tamil month of Panguni (Typically March 15 – April 14 on the Gregorian calendar). On the last date (under asterism Uttiram), Lord Azhakiya maNavALan ( the utsavamUrti of srI RanganAtha) is seated on the same throne, pedestal,as the goddess RanganAyaki (Utsavar) in the kalyAna mantapam of the goddess. This is a very rare sight occurring only once in a year. On one such occasion, swami Ramanuja, out of overwhelming compassion for the humanity en-shackled by this miasma of samsAra, poured out his heart to The Divine Couple. The outcome is this nectar "SaranAgati Gadya", delivered for the sake of our deliverance. This is in the form of a conversation between swami Ramanuja and The Divine Couple. The shorter SrI-ranga-gadyam"is an abridged version of SaraNagati gadyam, a personal exposition. The ultimate goal, reward, that purushArta for every prapanna, of eternal service in Sri Vaikunta is contained in SrI Vaikunta Gadyam.
It is indeed a thrilling event, something out of this world, an opportunity afforded to the fortunate few, to watch hundreds of ardent Sri Vaishnava bhAgavathas recite these sacred Gadyas around midnight, in unison at SrI Rangam temple even today on Panguni Uttiram day, an event commemorating the magnificent, compassionate, uplifting vision of swami Ramanuja for all of humanity.
http://www.mediafire.com/?z22zwmmoi2t GadyaTrayam – Malola Kannan, N S Ranganathan.rar — Audio files
The detailed commentaries for the three gadhyams and KurEsar's Sri VaikunTha Stavam as well as SrI GuNa Ratna Kosam are available for your full enjoyment of the Bhakti and BhAvam of AchArya RaamAnuja as He stood before the dhivya dampatis performing SaraNAgati at Their Lotus feet and showed us how to perform SaraNAgati .The Sanskrit slOkams , Meanings and detailed commentaries based on PoorvAchArya VyAkhyAnams are available at the following ebook series :
Sri Saranagati Gadhyam , http://www.srihayagrivan.org/ ebook # 30 ( Pages 103)
Sri Sriranga Gadhyam , http://www.srihayagrivan.org/ ebook # 28 ( Pages 84)
Sri VaikunTha Gadhyam http://www.srihayagrivan.org/ ebook #29 (n Pages 88)
Sri VaikunTha stavam of KurEsar http://www.sundarasimham.org/ ebook # 62 ( Pages 156)
Sri GuNa ratna Kosam of Sawmy ParAsara Bahttar:
http://www.sundarasimham.org/ ebook # 38 ( Pages 171)
More details about the utsavam with photos and videos will be uploaded tonight.
The following are the photographs taken on Day 9 (serthi sevai)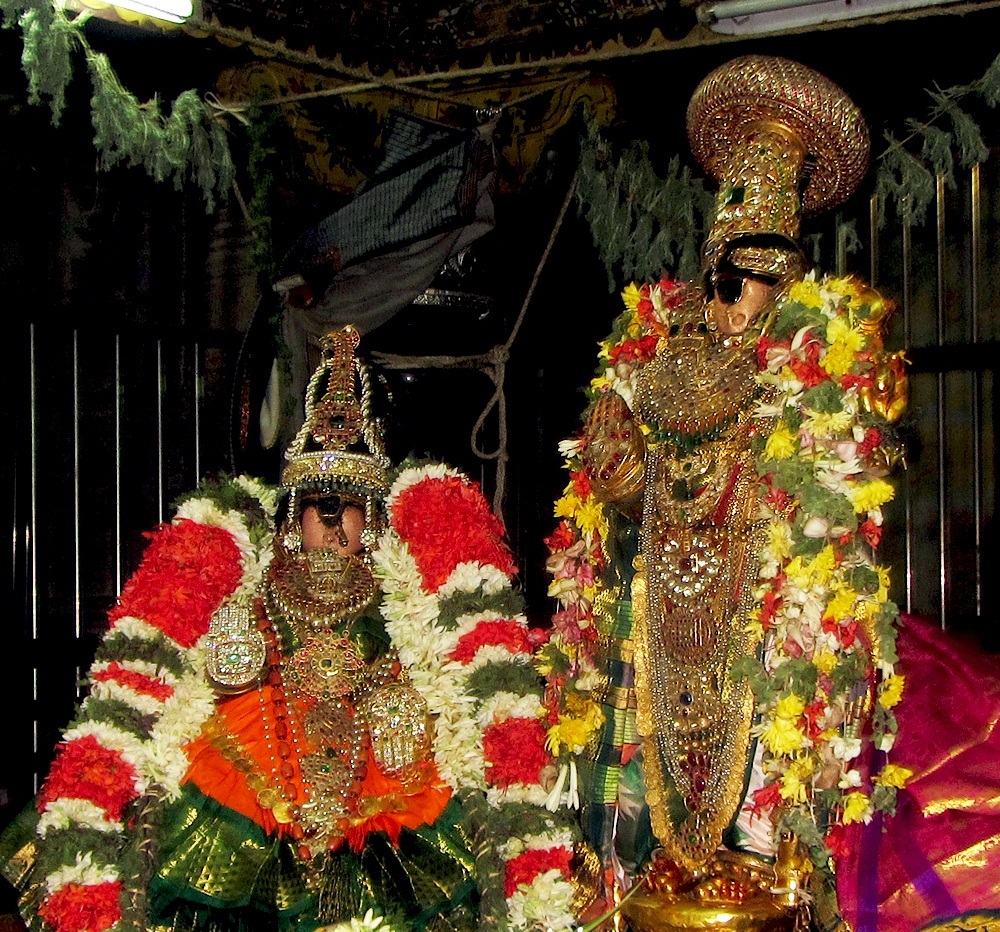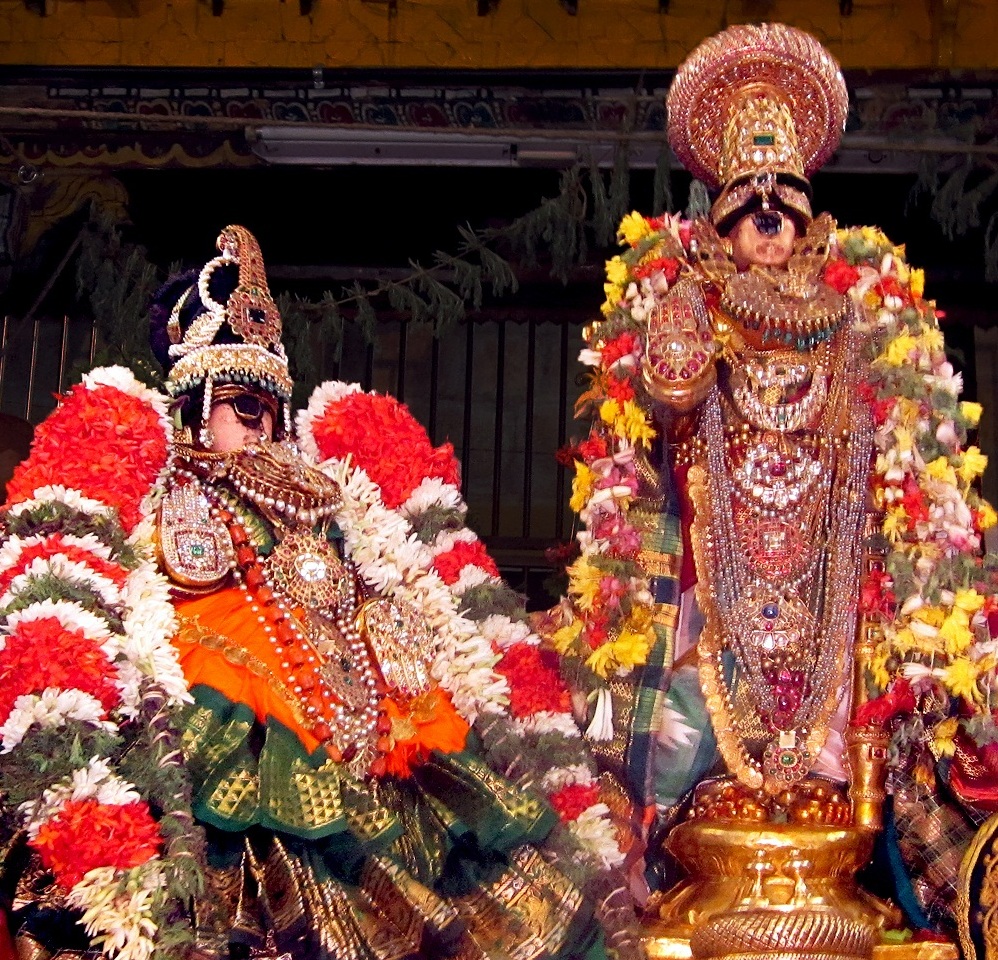 Courtesy: Sri SanthanaKrishnan Swami and Sri Veeraraghavan Swami
For earlier day utsavams, please visit http://anudinam.org/2012/04/06/panguni-adhibrahmotsavam-thiruvarangam-day-5-8/