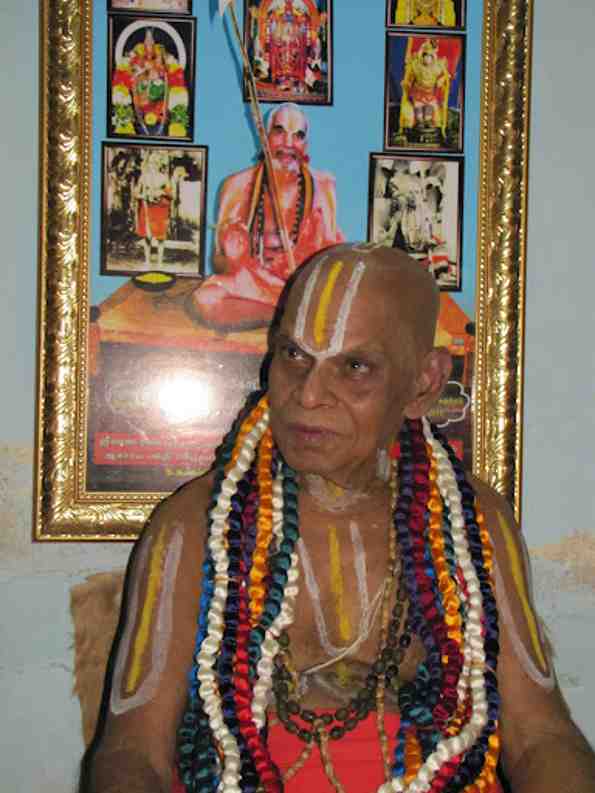 Bhagavatas can enjoy the anugraha bhashanam by Srimad Rayapuram Andavan, Sri Raghuveera Mahadesikan (PoorvAsramam) on AchArya PrabhAvam delivered on Sunday, March 29th 2009 during the Thiruneermalai Noothana Ashrama Pravesam as part of the 89th Thirunakshathra MahOtsavam of Srimad ParavAkkOttai Andavan, Sri Gopaladesika Mahadesikan (Panguni Rohini, March 31st 2009).
Also below is the link to upanyasams by Sri.U.Ve.Anantharangachariar Swamin and Sri.U.Ve.V.N.Vedanthadesikan Swamin delivered on same above mentioned function.
Bhagavatas can enjoy Sri.U.Ve.Anantharangachariar Swamin explaining Sri Rangapriya Mahadesikan's PrabhAvam. Also, Swami read out the SrImukham from Sri Rangapriya Mahadesikan.
Courtesy: Sri Veeravalli Raghunathan Swami