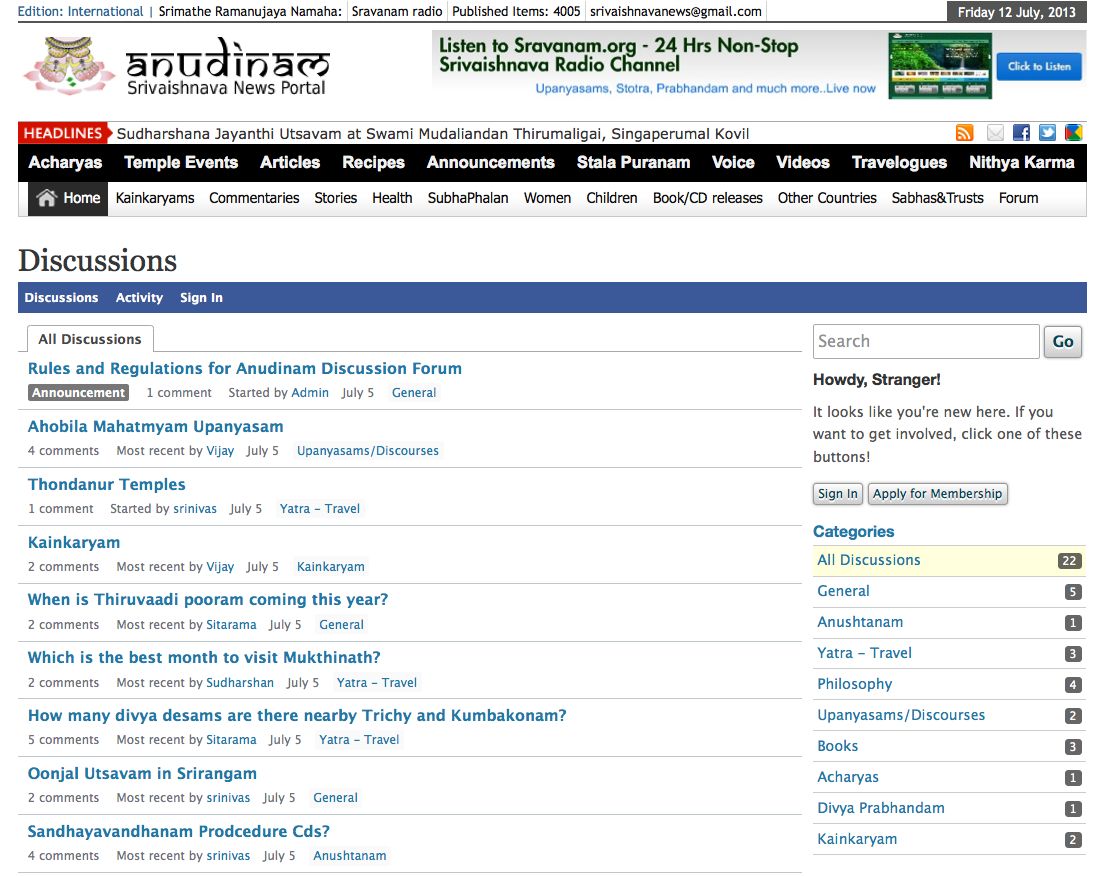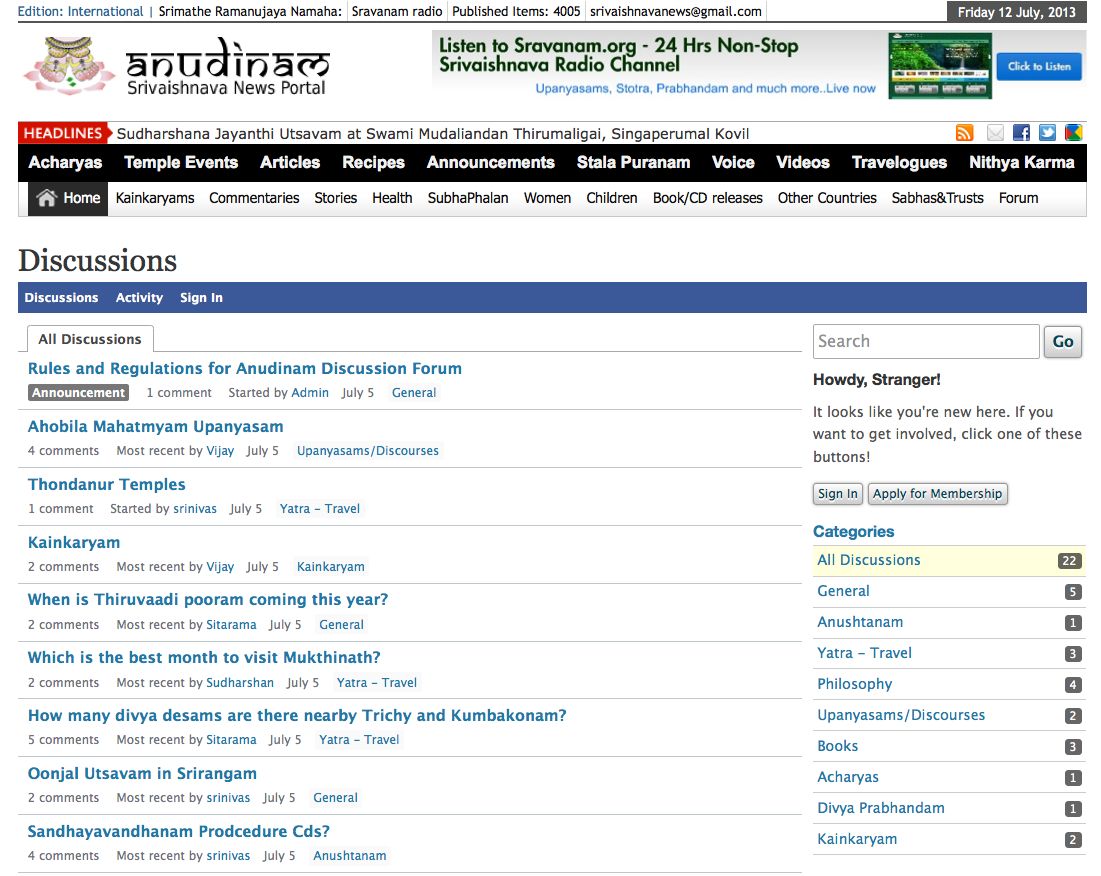 In our quest to share and disseminate srivaishnava sampradayic knowledge and information, Anudinam has launched a new discussion forum for the benefit of  the readers. This has been in response to the feedback from the readers of Anudinam who have constantly been helping us in improving the website. Several readers have requested for a more interactive discussions through the website.
The key objective of Anudinam Discussion Forum is to be a platform where interested SriVaishnavas with common interest could share their knowledge and experiences related to Sampradayam/Sanatana Dharma. The idea is to make the discussions highly interactive and ultimately create a repository of knowledge for ready reference for our future generations.
We request the readers to make use of this forum to discuss and share information related to srivaishnava sampradayam. To participate, kindly visit http://anudinam.org/discussion-forum/
Sravanam.org
We are pleased to announce that Anudinam's associate website Sravanam.org – 24 hrs Non-Stop Sri Vaishnava Radio Channel is also live now. Three channels are now live – Indian Time, US Time and Musical. The fourth channel would be launched shortly.
Sravanam.org, launched in June 2011, is an humble attempt to provide a platform for srivaishnavas to offer their kainkaryam to Perumal through listening. We are thankful to our listeners for making this a great success. We are happy to share that over 50 million minutes have been listened by 50,000 listeners from across the globe.
Every day in the morning Suprabatham and Nithyanusanthana Pasurams are broadcasted in Sravanam. Trikala Sandhyavandanam is broadcasted in Channel-1 and Channel-2 based on India and US time zones. Various upanyasams, 4000 divya prabhandam, poorvacharya stotras and bhagavad keerthans are also being broadcasted. There is also opportunity to learn 4000 divya prabhandam and poorvacharya stotras in Sandhai form. We request for bhagavadas to make use of Sravanam radio channel to conduct online sessions of Live Upanyasams and Stotra classes.
All Channels of Sravanam can be listened through shoutcast application in iPhone and Android phones. After installing the application search for 'Sravanam' to add the channels to your favorite lists.
Kindly mail us for more details at srivaishnavanews@gmail.com.