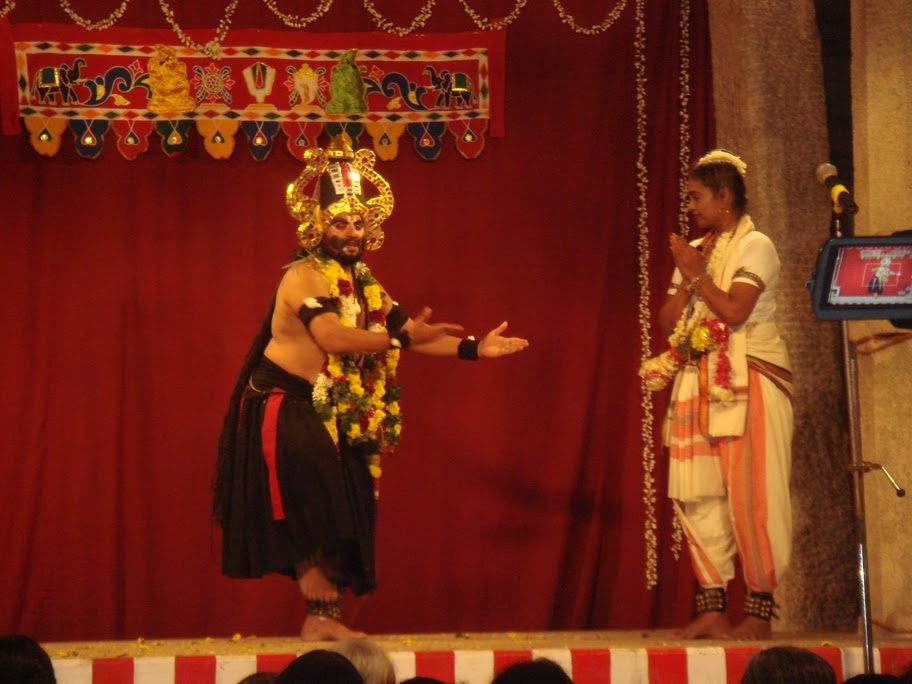 This is a story of a devotee of Sriman Narayana. Our story starts at Thirukurungudi, in Tirunelveli district of Tamil Nadu which is on the banks of the holy Tamaraparni river. On the outskirts of this holy place, there lived a devotee who was born in a chandala family. Every night he would set out with his veena and after reaching close to the temple he would offer songs to Perumal to the accompaniment of his veena. Before people realised what he was doing he would return home. Since his notes were only for Perumal and Piratti he was called  "Nam Paduvan"  "Our Singer".
It was the month of Karthigai (between November 15th and December 15th), a Shukla paksha Ekadasi (the Ekadasi that falls before the full moon) day, our singer fasted the whole day and was awake that night (jagratha vritham).  As usual, he left with his veena when he was accosted by a Brahmarakshasa named Somasharma who was totally famished. When a yagyam is not done as prescribed in the Vedas, the doer becomes a Brahmarakshasa and Somasharma was one of them. He was happy to find his prey. Nampaduvan, a devotee of Vishnu, did not fear death and was actually happy to satisfy someone's hunger but before that he wanted to sing for the divya dampathis so he sought permission to complete his last wish. Who would believe that once allowed to go a human being would come back to be eaten by the Brahmarakshasa?
Nampaduvan made a list of promises. Seventeen oaths were made but the Brahmarakshasa was not convinced but the 18th one stumped him. The 18th oath was  "if I fail to turn up, I will accept the punishment given to one who equates Sriman Narayana with the demi-gods". The Brahmarakshasa let Nampaduvan go. Nampaduvan's notes were sweeter than usual and the notes were divine. Once he had finished singing,  he returned to be eaten by the Brahmarakshas. On the way, Lord Nambi in the guise of an old man stopped Nampaduvan and asked him where he was going. Nampaduvan told the truth. The old man advised him to escape from the clutches of Rakshas by taking another route. But Nampaduvan reiterated that he would not deviate from his promise. Then Nampaduvan went to the Brahmarakshas and offered himself to be eaten by him. But the Brahmarakshas realised that more than satisfying his hunger he should seek release from his body, so he begged for the fruits of his offerings to Sriman Narayana. 'Nampaduvan refused, the Brahmarakshasa fell at Nampaduvan's feet and asked for the fruits of the Kaisika note. Nampaduvan, the compassionate, acceded and the Brahmarakshas got release from its terrible body.  In the next birth, he was born in a noble family who were Vishnu bhakthas and reached Paramapadam.
This story is part of Sri Varaha Puranam and is read with the meaning at Sri Vaishnava shrines. At Thirukurungudi, it is enacted as a drama every year on Kaisika Ekadasi night. This year Kaisika Ekadasi falls on December 13, 2013.
For Kaisika Maahaatmyam upanyasams please visit:
http://www.sravanam.org/2013/11/17/kaisika-puranam-upanyasam/
http://www.sravanam.org/2013/12/11/kaisika-puranam-upanyasam-by-sri-u-ve-m-a-venkatakrishnan/
http://www.sravanam.org/2013/12/11/kaisika-mahatmyam-by-sri-u-ve-velukkudi-krishnan/
http://www.sravanam.org/2013/12/11/kaisika-puranam-upanyasam-by-sri-u-ve-karunakarachariar/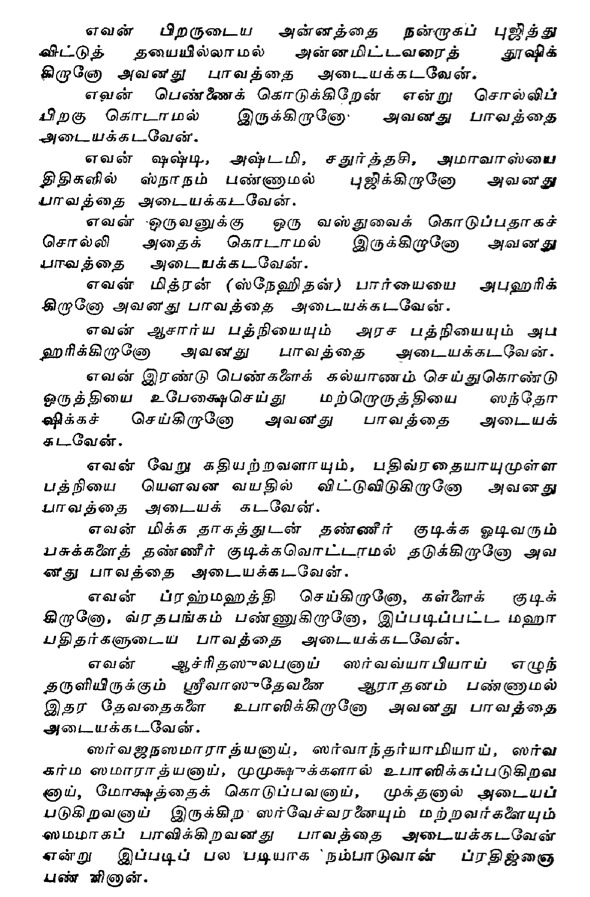 Kaisika Mahatmyam Upanyasam by Sri U.Ve. Karunakarachar

Tamil Write-up by Sri U.Ve. Purasai Swami; English Write-up Courtesy: Smt Vyjayanthi Sundararajan; Video Courtesy: Sri Veeraraghavan