Ingredients:
Milk (full cream milk preferred) – 1 litre (1/2 litre for rasmalai balls & 1/2 litre for syrup)
Lemon juice of 1 lemon
Sugar – 1/3 cup (sugar syrup) + 2-3 tablespoons (thickened milk)
Water – 1 cup
Cardamom powder – 2-3 pinch
Saffron strands – a few
Method:
First we make rasmalai balls.
Boil 1/2 a litre milk and as it comes to a boil, add lemon juice to it.
As soon as you add lemon juice, you will see milk starts curdling.
Once it is done, turn off the flame and you will see green whey gets separated.
Strain off the water and separate the milk or chenna as we call it.
Rinse it with water 2-3 times so that lemon effect goes away.
Next, start kneading with your palms for around 2-3 minutes, till you get a soft dough.
Now divide the dough into very small balls.
You will get approximately 18-20 chenna balls.
We keep the size of these balls very small, because once the are dipped into sugar syrup they double in size.
In the meantime, boil 1 cup water in a pan and add 1/3 cup sugar to it.
Also add a little cardamom (elaichi) powder to it.
Boil it well till the sugar gets dissolved completely.
As soon as it is done, add the rasmalai balls to it and cover the pan.
Make sure that the pan is big enough so that chenna balls get enough space to double in size.
It will take around 10-15 minutes.
Check after 10 minutes and if you see they have risen well, turn off the flame.
Keep them aside.
Next step is to make rasmalai syrup to dip chenna balls.
Boil 1/2 a litre milk in a heavy bottomed pan.
Boil it till it becomes almost 3/4th in quantity or a little more thicker if you like it that way.
Mix a few saffron strands in 1-2 tablespoons hot milk.
Pour these saffron strands into thickened milk.
Also add a little cardamom powder & 2-3 tablespoons sugar.
Boil well and Rasmalai syrup is ready.
Turn off the flame.
Now, take chenna balls out of sugar syrup and add them to the rasmalai syrup.
Garnish with saffron strands.
Angoori rasmalai is ready to serve.
Tastes best when chilled.
General guidelines for healthier food – Both body and mind:
One should be thinking about Perumal (Nama Smaranam) while cooking, and the purpose should be to offer the preparation to Him.
Once the food is prepared, it should be offered to Perumal first. While offering, one should make sure that the food is neither too hot nor cold. It should be offered with love and affection.
Please do not offer either pre-cooked food bought from outside or any pre-consumed food.
Please follow thiruvaradanam kramam as instructed by your respective acharya. (http://anudinam.org/2012/03/08/bhagavad-tiruvaradhanam/)
Follow ahara niyamam as much as possible. Atleast make sure that onion and garlic are not used at all.(http://anudinam.org/2012/06/11/srivaishnava-ahara-niyamam/)
Please ensure that food which are not prasadams are not consumed.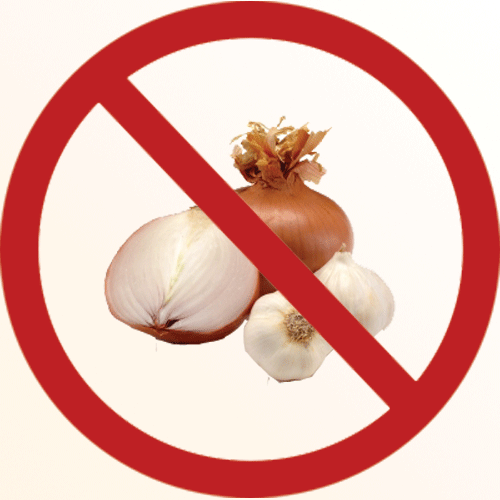 Courtesy: Vaishnavacooking