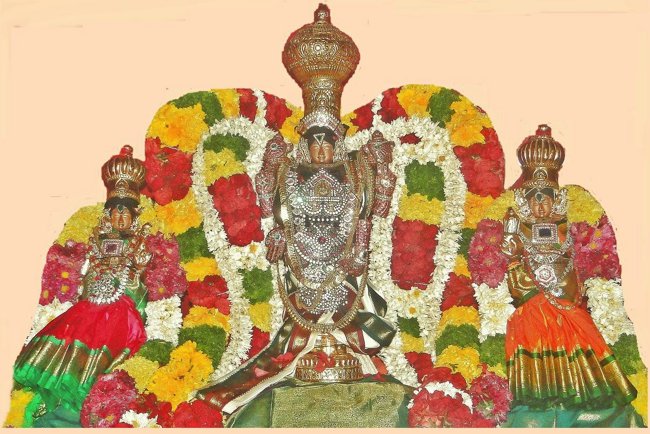 The temple committee has planned to celebrate various Utsavam at Dombvili Sri Balaji Mandir in a grand manner. All astikas are invited to participate in the Utsavam and receive the blessings of Divyadampathis. The following is the Utsavam details..
PAVITHROTSAVAM 2017
(FRIDAY 27TH OCTOBER 2017 to FRIDAY 3RD November 2017)
28.10.2017 Saturday Aippasi Thiruvonam
Sri Poigai Azhwar Thirunakshatram
29.10.2017 Sunday Aippasi Avittam 
Sri Bhothathazhwar Thirunakshatram
30.10.2017 Monday Aippasi Sadhyam
Sri Pey Azhawar Thirunakshatram
01.11.2017 Wednesday Aippasi Uthiratathi
Srimath Thiruthuraipoondi Andavan Thirunakshatram
On All 4 Days Sevakalam, Satrumurai Merging With Pavithrothsavam
11.11.2017 Saturday
4.30 P.M Annakooda Uthsavam
19.11.2017 Sunday TO 23.11.2017 Thursday

Sri Padmavathi Thayar Avathara Utsavam
19.11.2017 Sunday 8.00 PM Gaja Vahanam
20.11.2017 Monday 8.00 PM Hamsavahanam
21.11.2017 Tuesday 8.00 PM Kamala Vahanam
22.11.2017 Wednesday  8.00 PM Garuda Sevai
23.11.2017 Thursday Morning : Thiruther  Evening: Ananda vimanam
23.11.2017 Thursday To 02.12.2017 Saturday
Sri Kaliyan (Thirumangai Azhwar) Utsavam:
Daily @ 5.00 PM Divya prabhanda Seva Kalam, Satrumurai,
30.11.2017 Thursday – Kaisika Ekadashi
01.12.2017 Friday – Kaisika Dwadesi – Kaisika Purana Patanam By Sri.V.Sridhar Thathachar @ 9.00 AM
02.12.2017 Saturday Karthigai Karthigai
Sri Thirumangai Azhvar Thirunakshatram
8.30 A.M. Maangalasasanam
9.30.A.M. THirumanjanam
7.00 P.M.Peria Saatrumurai, Procession Sri Balaji With Ubhaya Naachimar And Sri Thirumangai Azhvar
03.12.2017 Sunday Karthigai Rohini
Evening 5.00 PM Sri Tiruppanazhvar Thirunakshatram
Sevakalam, Satrumurai
03.12.2017 Sunday Thiru Karthikai Deepotsavam:
6.00 PM Procession Sri Balaji WIth Ubhaya Naachimar Procession, Fireworks (Chokka Panai), Pattolai Samarpanam, Anandhyayanam Commences
SRIRANGAM SRIMATH ANDAVAN PERIAASHRAMAM
SRI BALAJI MANDIR,
GOGRASWADI, DOMBIVLI EAST – 421 201
DIST-THANE.
PHONE – 0251 2453081
Courtesy :Sri Balaji Mandir Dombvilli