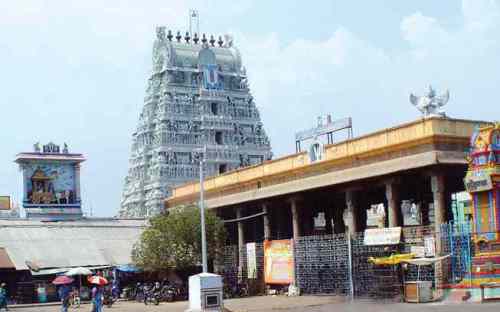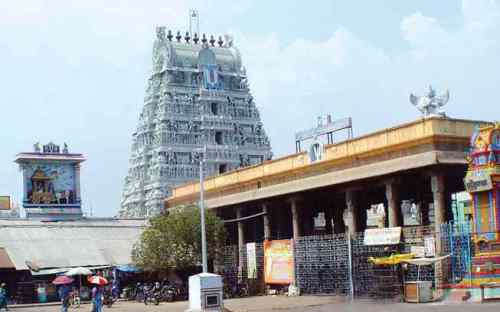 Devotees of one of India's oldest temples, the Sri Parthasarathy Swamy Temple,Thiruvallikeni, Chennai are up in arms against construction by the Hindu Religious & Charitable Endowments (HR&CE) department inside the temple prakara. The department laid new granite stones and built a new shed.  The details of the issue can be read in http://anudinam.org/2012/06/26/unpleasant-developments-at-parthasarathy-swami-temple-%E2%80%93-thiruvallikeni/. Residents have planned a series of protests including group-chanting of the Vishnu Sahasranamam.
As mark of Protest a group-chanting of Vishnu Sahasranamam is Planned on 25 Aug 2012 at 6 p.m in the Main Entrance of the Koil.
Devotees can join even if they do not know to chant Sahasra Namam and Support the Cause
Devotees say that the shed was preventing them from having darshan of the Anandha vimanam (tower over the sanctum of Sri Parthasarathy Swamy sannidhi), Vedavalli Thayar Vimanam and Varadhar Sannidhi Vimanam over the pradakshina course.
"Having darshan of vimanams is equivalent to having darshan of the presiding deity. Now if we want to have darshan of vimanams, we will have to go to one of the buildings on the mada veedhis and view them from a distance," said a senior citizen.
T.R. Ramesh, president, Temple Worshipers Society, and general secretary (legal affairs) of Janata Party, said the HR&CE had control only over the administration of temple properties and not the idols or jewellery.
Advocate M. Vivekanandan said the department was not allowed to make any new innovations under the HR&CE Act. They can only preserve what is there. He said while more recent constructions including the Ripon Building, Fort St. George and Victoria Public Hall were being protected as monuments and every care was being taken in their maintenance and repairs, nothing has been done to preserve this temple, which has been in existence since time immemorial.
RTI activist V.S. Rajkumar said over 15,000 residents had signed a petition stating that the works must not be taken up. But the department had gone ahead and completed the construction.