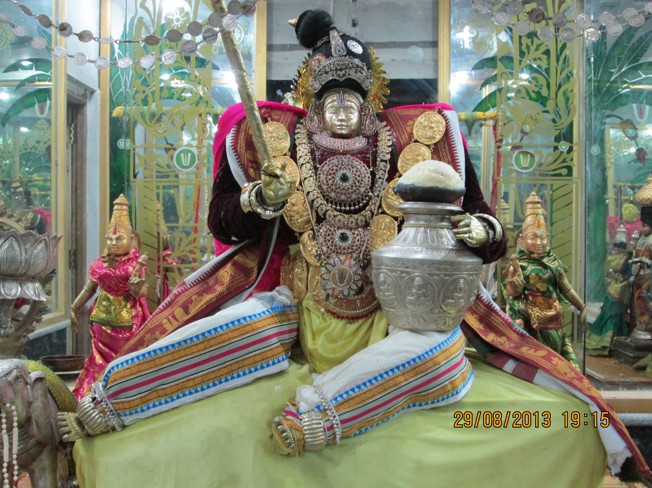 Uriyadi Utsavam was celebrated grandly at Sri Opilliappan Temple in Kumbakonam on the 29th of August 2013, as a part of the ongoing Sri Jayanthi Utsavam. Perumal and Thayar blessed the devotees from Kannidi arai and purappadu took place. Located about 6kms East of Kumbakonam, OppiliAppan Temple is one among the 108 divya desams.
Veru Kooruvathu Undu, Adiyen Virithu Uraikum
Aarey Nee Paniyaathu Adai, Nin Thirumanathu Kooren
Nenju Thannaal Gunam Kondu, Matru Or Deivam
Theren Unnai Allal, Thiru Vinnagaraaney- 1474 – ThiruMangai Azhvaar
Some of the photos taken during the occasion can be viewed below.