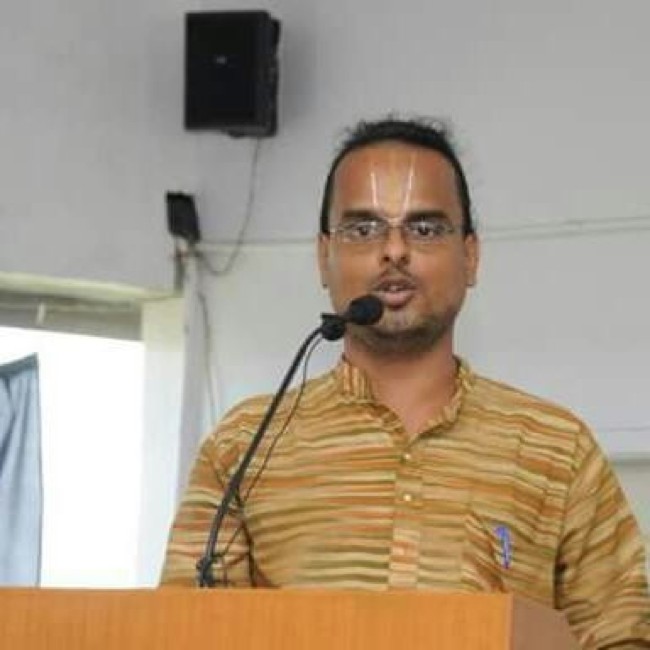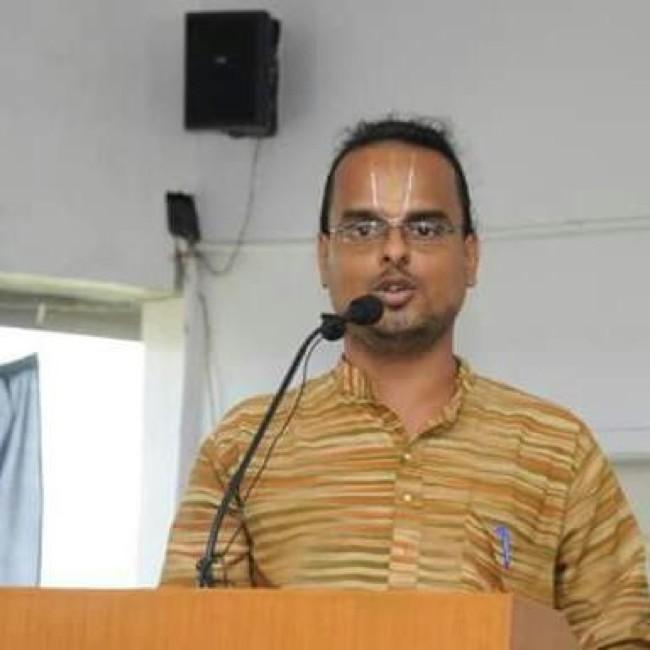 Thiruppavai Upanyasam has already commenced on December 20th 2015 and is being rendered by Sri U Ve MangaLam Srikanth swamy, Assistant Professor of Maduranthakam Sanskrit college at Porur, Chennai in the following address,
Smt. Vedavalli Soundararajan
69, Balaji Nagar
Gerugambakkam, Porur
(Near PSBB Millennium School)
Chennai 600 101
Tel.(044) 2382 0371 / 98406 40374
Time: 6 – 8 PM (Sundays Only)
About Sri. U.Ve. MangaLam Srikanth Swamy:
Swami is a Visistadwaita Vedanta Siromani in Sri Ahobhilamutt Sanskrit College, Madhurantakam. Visistadwaita Vedanta Aacharya in Rastriya Sanskrit Vidhyapeeta, Tirupathi. Swami is currently pursuing Ph.D. under the guidance of Prof. O.R. Devanathan, HOD, Sanskrit Department, Presidency College. Swami is currently working as an Assistant Professor in the Dept of Vedanta at Sri Ahobhila Mutt Adarsh Sanskrit Mahavidyalaya. Swami is a Sishya of Sri Brahmatantra Swatantra Parakala Mutt.
AWARDS:
Swami MangaLam Srikanth has won many Awards – "Sudharsana Vageesha Kalanidhi" given by  Sudharsana Mahayagnja Conmittee, Chennai. Bharathi Pani Selvar given by All India Writers Association, Tamilnadu.
Swami has studied many vedantha granthas under various great Scholars like…Pudhukottai Seshadhriyachar Swamy (Swami's grantha chathustaya kalakshepa Aacharyar), Kaniampakkam Devanathaachar Swamy, Mannargudi Rajagopalachar Swamy, etc. Swami is now studying Rahasyatrayasaram under the great scholar Navalpakkam Valayapettai Sri U.Ve. Ramachariar Swamy. 
Courtesy: Sri Raghavan C S