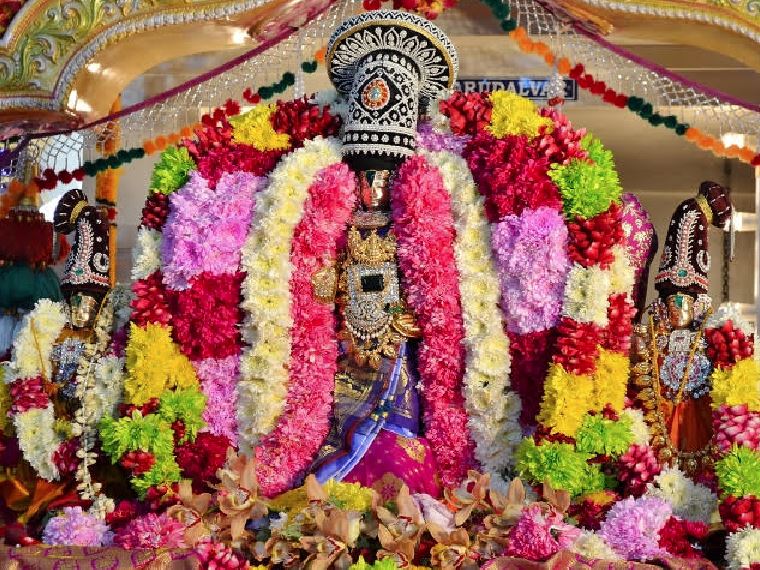 On, 12th October 2016, Durmukhi Varusha Purattasi Avittam,  Annual Brahmotsavam Concludes in grand manner at Sri Venkateswara Temple, Helensburgh,Sydney, Australia.On this occasion in the morning, Thirukalyana Utsavam was performed for Srinivasa Perumal with his consort. Later Dvaja avarohanam took place in dwajasthamabam, which marks the end of the brahmotsavam. Many astikas took part in  last day  of Brahmotavam and had the blessings of Divyadampatis.
For Previous day Utsavam  :
These are some of the photos taken during the occasion..
Helensburgh Sri Venkateswara Temple Brahmotsavam Day 10 – Thirukalyana Utsavam
Helensburgh Sri Venkateswara Temple Brahmotsavam Day 10 (Eve) – Pushpa Pallakku & Dwaja Avarohanam
Photography : Sri Ramesh Raghuraman