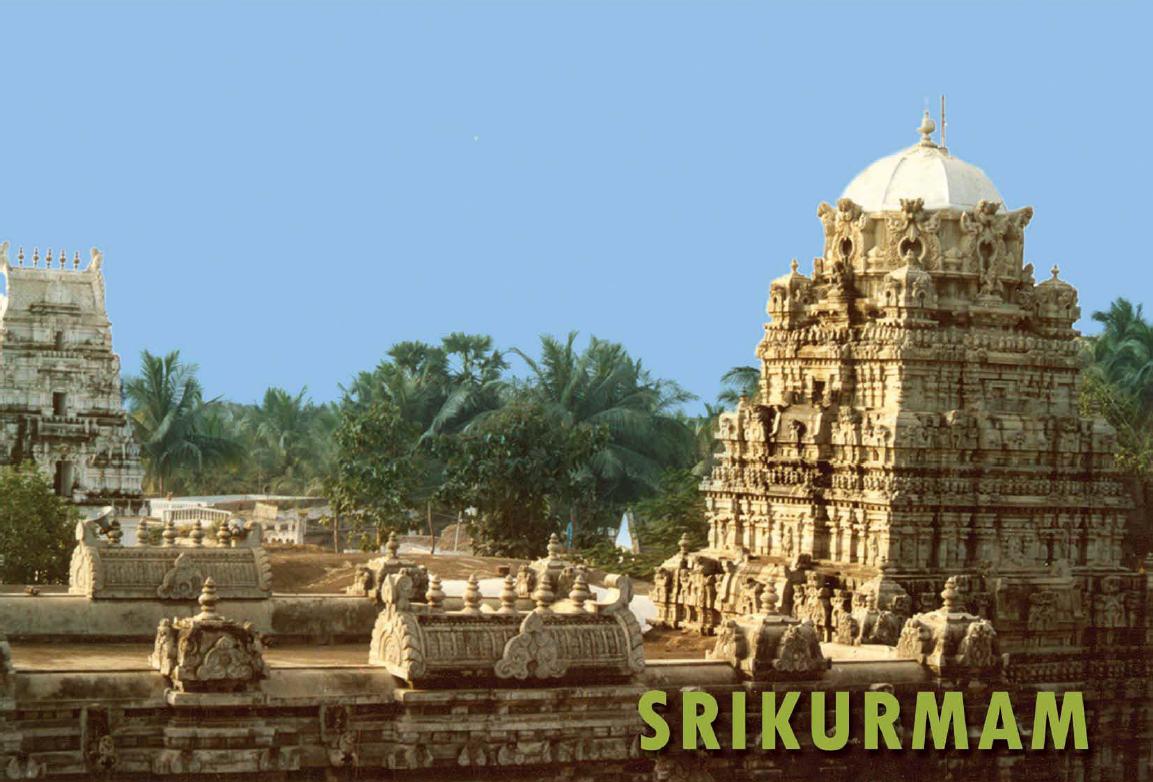 The Most Sacred and Ancient shrine of Sri Kurmam, situated on the shores of bay of Bengal, only Swayambhu Temple in the World where Maha Vishnu is adored in the form of Kurma (Tortoise) Avataar – 2nd Incarnation of Perumal. More than a Million Year old Shrine where Outer Structures were reconstructed many a time, the present one being more than 700 years old. There are references in Kurma, Vishnu, Padma, Brahmaanda Puraanaas.  Here abhishekham is performed on daily basis. Centuries old rare Mural Paintings similar to those in Ajanta Ellora Caves are found in this temple.
Here is a writeup of Stalapuranam about Srikurmam Temple, written by Sri U.Ve.Vidwan Egai VedantaDesika Thatacharya Swami.

Accomodation Facilities
Devotees can choose from 3 options – At Srikurmam or at Srikakulam Town or at Visakhapatnam city. Staying at Srikakulam Town is most preferred (Travel Time is About 25 minutes., Buses or Cars or Autos are available)
At Srikurmam Temple : General individual room type accomodation in TTD guest house (7 Rooms – Rs 50 per room per day), dormitory type accomodation in tourism guest house or 2 VIP rooms in tourism guest house are available at nominal rates. Please contact the Temple office for Reservations. Private hotels/lodges (low end) are also available.
At Srikakulam Town: : This is a District Head Quarters and is about 13 km from the Temple. Travel time is about 25 minutes.General as well as upto 3 star hotel facilities are available in the Town and can commute on regular Buses/Taxis/Autos for reaching the Temple. Prominent hotels are – Hotel Nagavali , Hotel Varam Residency, Hotel Satya, Hotel Sri Rama Lodge, Hotel Vijetha etc. Following table gives an indication of the distances from Temple, Contact Phone Numbers etc.
At Visakhapatnam City : This is a major city on the eastern coast of Bay of Bengal. It is about 110 Km from the Temple.As the Roads are generally good (NH5 upto Srikakulam Town), it takes about 2 hours to reach the Temple.