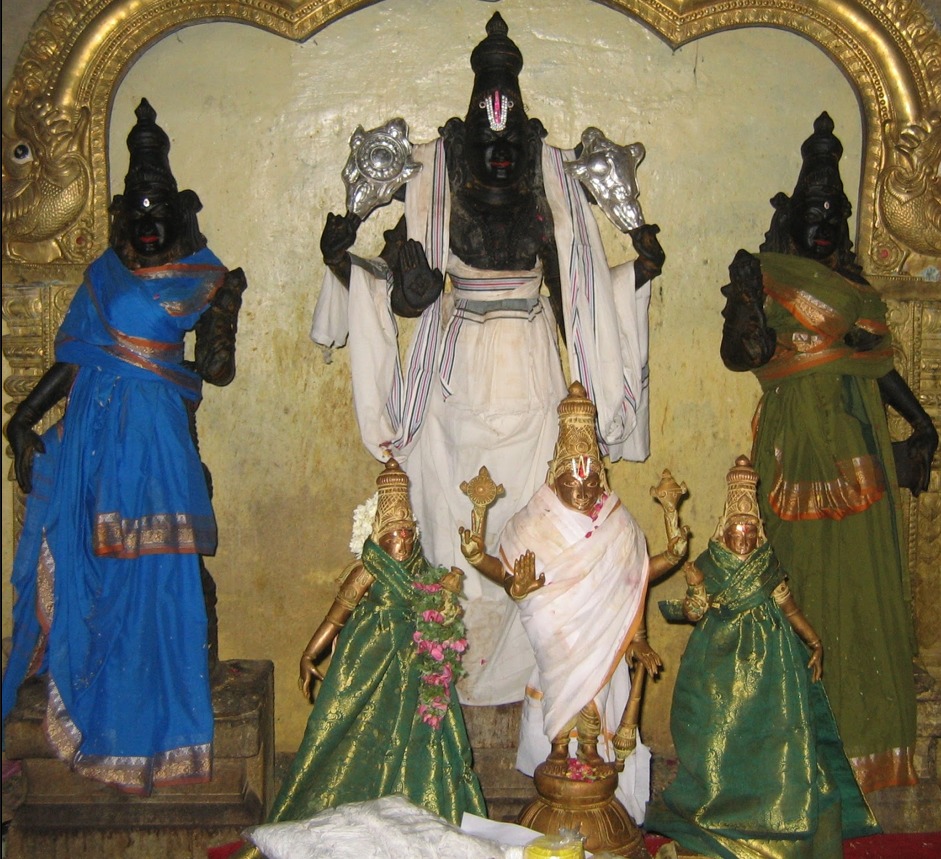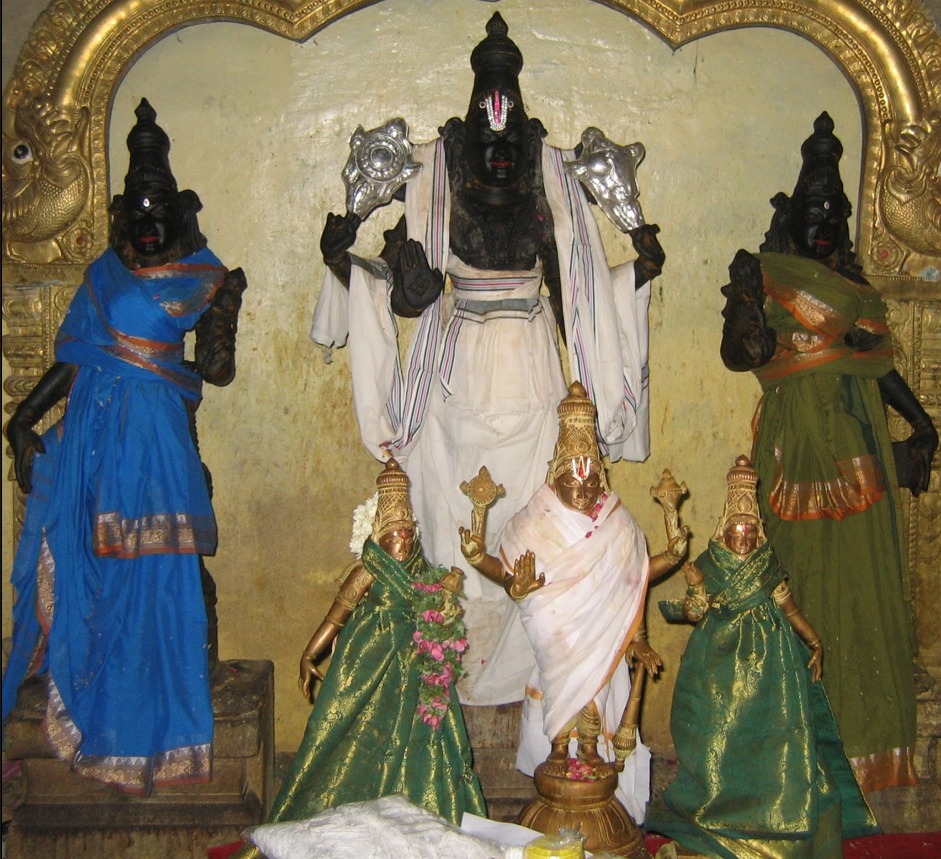 Located 22kms from Madurai off the Madurai-Dindigul NH is the Janaka Narayana Perumal temple in Sholavandan, where Sita's father is believed to have undertaken penance invoking the blessings of Lord Narayana to find a bridegroom for his daughter. Answering his prayers, Lord Narayana is believed to have provided darshan here to Janaka. Hence, he is referred to at this temple as Janaka Narayana Perumal. This place was earlier referred to as Janaka Puri. Moolavar deity Janaka Narayana Perumal is a Saligrama moorthy seen in a standing posture with Sri and Bhoo devi.
The Utsava moorthy is Rama seen along with Sita and Lakshmana. In earlier times, this temple was referred to as the Rama temple of Sholavandan. In centuries gone by, on the same day that Azhagar used to get into the Vaigai at Thenur about 7kms from here, the Lord of Sholavandan too used to get into the Vaigai here at Sholavandan.
 Also, in the past, Azhagar and Perumal of Sholavandan used to go to Nallur, a village between Thiru Maliruncholai and Sholavandan in a special alankara. Hence that place has come to be known as Alanka Nallur. There are many inscriptions inside the temple. An inscription on the Northern wall of the inner prakara makes reference to construction of a granite structure in the 5th Century AD. This is a prarthana Sthalam for the unmarried and those without children. Those who visit this temple and offer their sincere prayers are likely to have their wishes fulfilled.
Festivals
10day Brahmotsavam in Panguni
Aadi Pooram
Pushpa Alankaram on Puratasi Saturdays
Moolavar: Janaka Narayana Perumal in an East Facing Standing Posture
Thaayar  : Janakavalli Thaayar ( Separate Sannidhi)
Utsavar   : Rama seen with Sita and Lakshmana
Time       : 630am-12noon and 430pm-830pm
Contact   : S Raghurama Krishnan Bhattar @ 93454 45554
Nellai Express from Chennai stops at Sholavandan station (4.45am arrival)
Number of buses to Sholavandan from Periyar Bus stand in Madurai- will take 1hour
Auto from Madurai Junction and back will cost Rs. 400
When here, also visit Chitra Ratha Vallabha Perumal at Kuruvi Thurai, about 8kms West of Sholavandan
Courtesy: Sri Prabhu