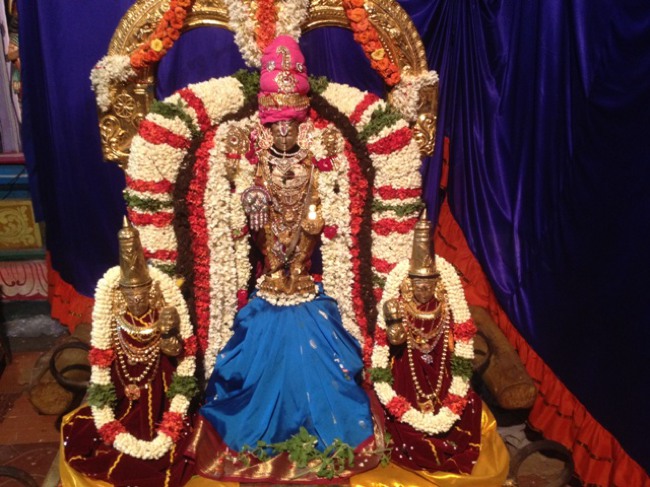 On 7 May 2014, Jaya Varusha Chithirai Ayilyam;  is day 6 of Avathara Utsavam at Sri Prasanna Venkatesa Perumal Temple, MGR Nagar, Chennai. On the Day 5 of Avatara Utsavam, Morning  perumal gave darshan in Venugopalan Thirukolam. In the evening Sri Padmavathi Sametha Prasanna Venkatesa Perumal Purappadu took place on Yanai vahanam in the streets of MGR Nagar.On 8th May 2014,Day 4 of the utsavam,  In the evening Perumal Purappadu took place in Thanga kedayama.  Lot of astikas took part in the day 6 & 7 of Avatara utsavam and had blessings of Divyadampatis.
These are some of the photos taken during the occasion..
Day 6 Morning Purappadu on Venugopalan Thirukolam.
Day 6 Evening Purappadu on Yanai Vahanam.
Day 7 Evening Purappadu on Thanga Kedayam
Photography : Sri Deepak