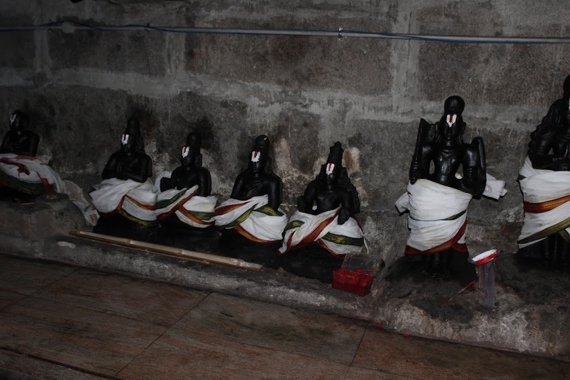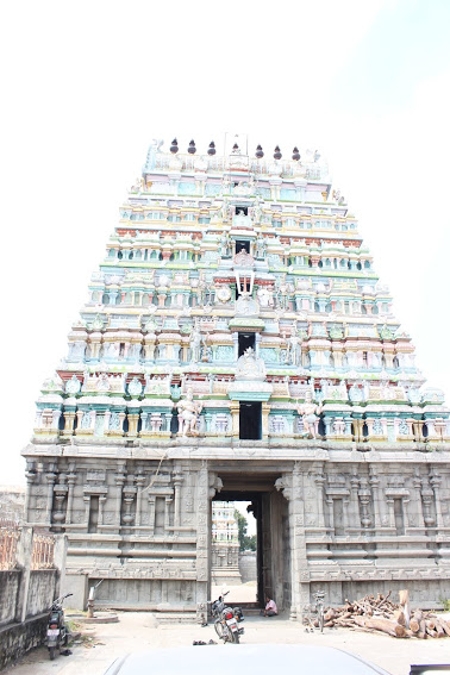 Nedungundram is about 55 kms from Tiruvannamalai and about 24 kms from Arani. The Yoga Ramar temple is located between Vandavasi and Chetpet and is on the main road and can alight at the temple entrance.
The uniqueness about this temple is that here Rama is found sitting calm, right hand on the chest (chin mudra), with eyes closed without any weapons, while Mother Sita holds a lotus in the right hand and left pointing to the feet of Rama as if telling the devotees that their destiny is safe at His feet. Lakshmana is standing by the right side of Sri Rama. Hanuman is chanting the Vedas obediently sitting before the Lord.
Sri Rama in sitting posture can be seen only in this temple. The form of Rama in the temple looks as if He is teaching Vedas. In this temple only He does not have his bow and arrow. Lakshmana holds the weapons. Hanuman has a place in the sanctum sanctorum itself.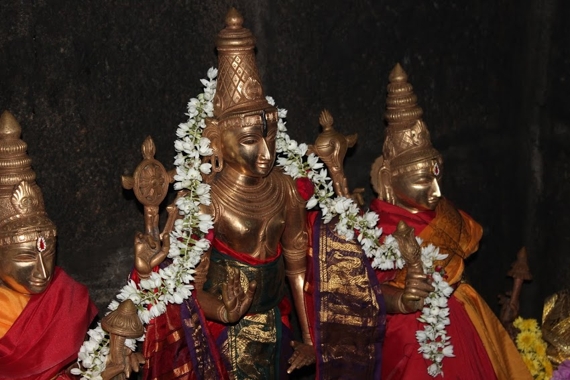 Sukabrahma Maharishi did a penance for the darshan of Sri Rama, pleased with his penance,came here on His while returning to Ayodhya and spent a day with Him on rishi's request. The second gopuram is called Kili Gopuram in honour of Sukabrahma Maharishi who stands as a hill next to the temple. This hill is called Dheergachala (long hill) and looks like the head of a parrot from a certain angle. Sri Padham of Lord Rama along with Sanku Chakram (Conch and Discus) can be found on the top of the hill, bearing testimony to the fact that Lord Rama had given darshan to Sukabrahma Maharishi.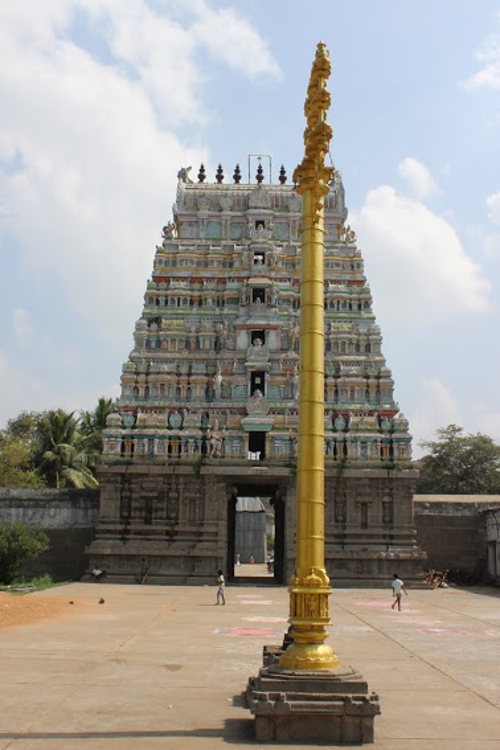 The temple was built by Krishnadeva Raya on a vast area of 8 acres.
There are several beautiful sannadhis around the main shrine for Chakrathazhwar, Kalyana Venkatesa perumal, Sanjeevihanuman, azhwars etc. There is a seperate sannadhi for Vykanasachaaryar who gave Vaikaanasa Agama.
A temple tank is there which badly needs a cleaning.
Prayers
Praying Rama in the temple ensures peace of mind to the devotee.Sudharsana Azhwar promises happy wedlock and children to his devotees. Devotees also pray for business development, promotion in jobs, family prosperity etc.
Thanks giving:
Devotees perform abishek with milk, curd, turmeric cosmetic powder, honey, sandal paste etc. They offer garlands made of Tulsi, Dhoti. Sari, flowers, jewels etc. to mother. Devotees also offer money in the Hundi and also undertake feeding the poor.
Festivals:
10 day Panguni (March-April) Brahmmotsavam and Sri Ramanavami, the 7th day car festival, 10th day Indravimana festival is grandly celebrated with the participation of all communities.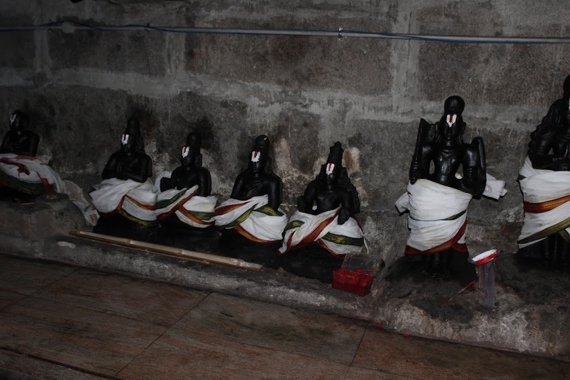 On the second day of Pongal, known as Kanum Pongal or Kanu, Sri Ramachandra is taken in procession around the hill passing through Jaganathapuram, Arasambedu, Veppampattu to Villivanam, Chetpet Bazaar and Pazhampettai.
Vaikasi Visakam (May-June) Karudasevai, Sri Krishna Jayanthi are other notable festivals.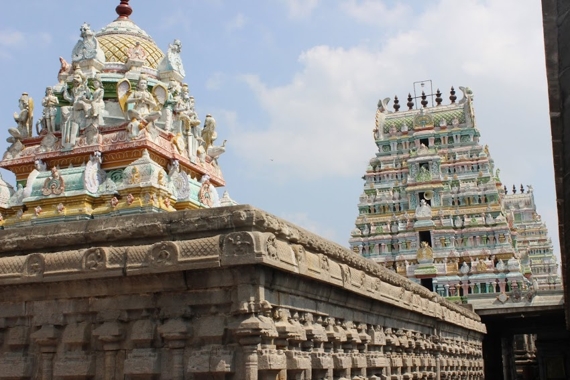 Quick Facts:
Moolavar: Sri Yoga Ramar with Seetha devi
Urchavar: Sri Vijaya Raghava Perumal
Thayar: Sengamalavalli Thayar
Agamam: Vaikanasam
Other Shrines: Azhwar, Sri Krishna, Sudharsanar, Lord Venkateswara, Sri Vaikanasar
Theertham: Sukhar Theertham (also called Surya Theertham)
Sthala Vruksham : Vilvam
The temple is opened from 6.00 a.m. to 11.00 a.m. and 4.00 p.m. to 8.00 p.m.
How to reach there ?
From Vandavasi:
Chennai (Adayar) to Vandavasi (via Uthiramerur/Thennangur) – 108 km
Vandavasi to Nedungunram – 27 km (4 km before Chetput).
From Arani:
Arani to Chetput – 24 km
Chetput to Nedungunram – 4 km
Bus route:
No 148: Chennai – Polur
No 208: Chennai – Thiruvannamalai via Chetput, Avalurpet (Most of the Chennai – Thiruvannamalai buses ply in the other route via Tindivanam/ Gingee)
Courtesy: Sri Elaiyazhwar Ramanuja Dasan