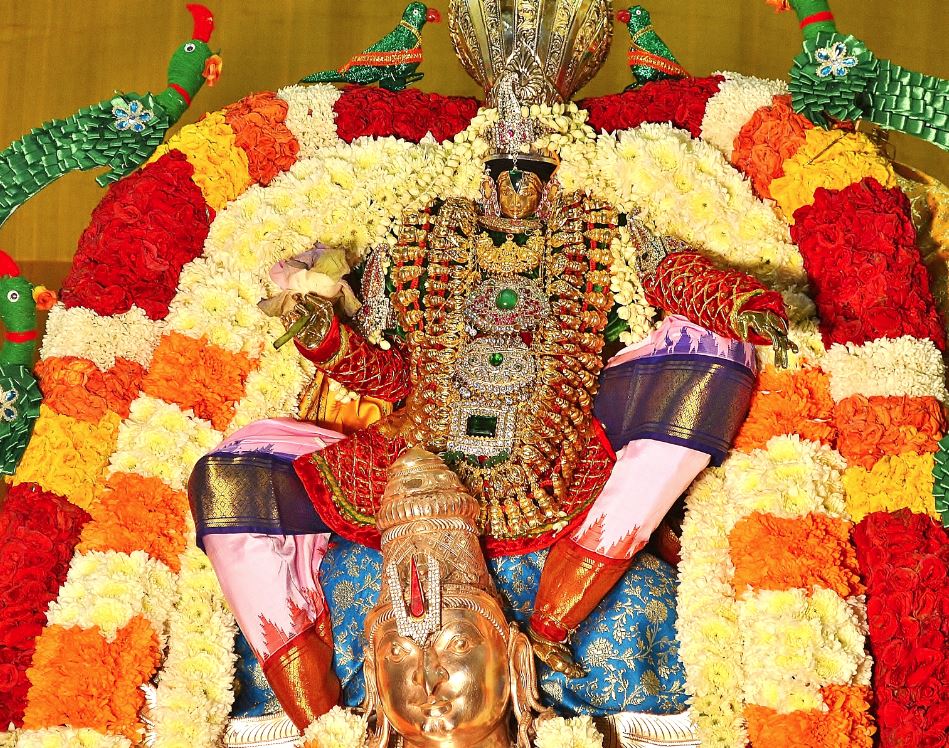 Yesterday, 7th October 2016, Durmukhi Varusha Purattasi Moolam, Day 5 of  Annual Brahmotsavam was celebrated in grand manner at Sri Venkateswara Temple, Helensburgh,Sydney, Australia.On this occasion in the morning,Perumal  gave scintillating darshan in Mohini Alankaram. Later in the evening Perumal gave wonderful darshan in Garuda Sevai and had  Thiruveedhi Purappadu  in the temple streets.  Many astikas took part in  day 5 of the Brahmotavam and had the blessings of Divyadampatis.
For Previous day Utsavam  :
These are some of the photos taken during the occasion..
Photography : Sri Ramesh Raghuraman