Tula Snanam
Tula masam or the Tamil month of Aippasi falls between October-15th and November 15th. This period is very auspicious for taking bath in the Kaveri.  All the punya theerthams are present in Kaveri.  63 crores of punyatheerthams from the 14 lokams (worlds) merge in this river. All the stones inside the Kaveri have divinity and each speck of sand is sacred. Taking a dip in the Kaveri even by chance will get rid of sins. Imagine then the results of bathing in Kaveri 'yatha-vidhi'.
The best time to bathe is during Brahma muhurtham or atleast before sunrise. Sankalpam is done stating the thithi, nakshatram etc. Thinking of Ranganayaki Thayar and Ranganatha and chanting
 "Kaveri Viraaja seyam Vaikuntam Ranga mandiram,
                      Paravasudevo Rangesha Pratyaksham paramam padam'
Vimanam Pranavakaaram Vedasrungam Mahadbhutham'
                     Sri Rangasayee Bhaghavan Pranavartha prakashaka:"
One should immerse one's head inside the waters. Bathing should be done by married persons with kaccham. Sumangalis should apply turmeric. Soaps should be avoided. The results one gets by bathing 100 years continuously yatha-vidhi in the Ganga can be had by bathing for three days in the Kaveri during Tula masam contemplating on Ranganatha. Ganga is present in Kaveri during Tula masam.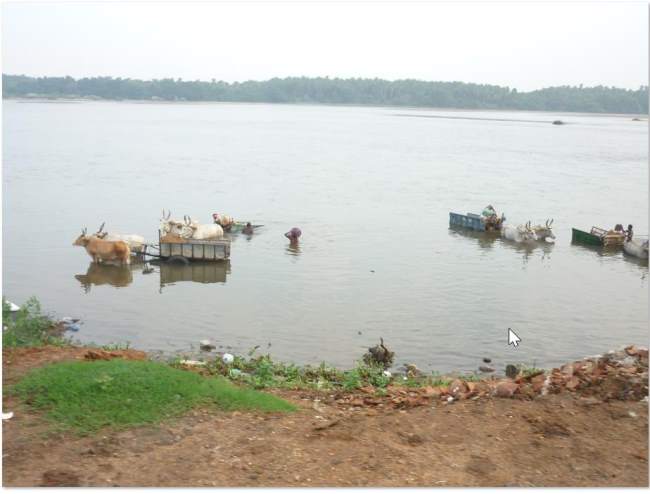 Known as Dakshina Ganga She starts from the Brahmagiri hills in Karnataka and joins the sea in Tamilnadu. There are several Vishnu and Shiva temples on her banks and a dip in the Kaveri especially during Tula masam is highly recommended.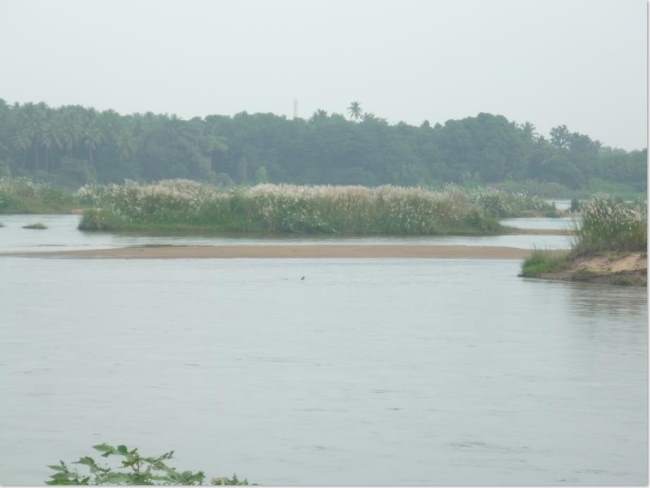 Though every day is auspicious for a dip in the Kaveri, Aippasi vishu (first day of Tula masam) ekadashis, amavasya, kadai muzhuku (last day of Tula masam) and Mudavan muzhuku (the first day of Karthigai masam) are important days for Tula snanam. Mudavan muzhuku is a reminder of the story of a cripple who because of his handicap managed to reach Kaveri a day after Tula masam had ended but was granted the benefit of Tula snanam.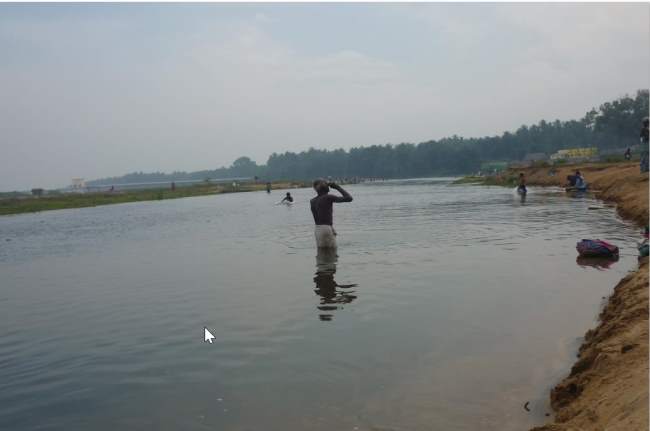 Next we come to the daanams done in Tula masam. After Tula snanam, daanams are recommended. One who donates grains and money on the banks of Kaveri will be like Kuberan.  One who gives honey will be blessed with good children. One who does 'Go-daanam' gifts a cow along with a calf will have good descendants and will be freed from debts. One who donates a blanket will be freed from leprosy. One who does 'pitru-tarpan' on the banks of Kaveri will get the punyam of 'Gaya shrardham'. After a dip in the water whatever one gives as daanam with Sri Ranga smaranam will reap fruits multiplied several times. Feeding the hungry, doing vastra daanam and offering tamboolam with turmeric, different kinds of fruits, coconut and vastram (saree or veshti or blouse piece) are recommended on the banks of Kaveri in Tula masam.
For those who are not able to make it remembering Kaveri and Ranganatha or listening to or reading 'Tula Kaveri Mahatmyam' will beget the punyam of Tula snanam.
Writeup: Vyjayanthi Rajan
(Source material-Tula Kaveri Mahatmyam )