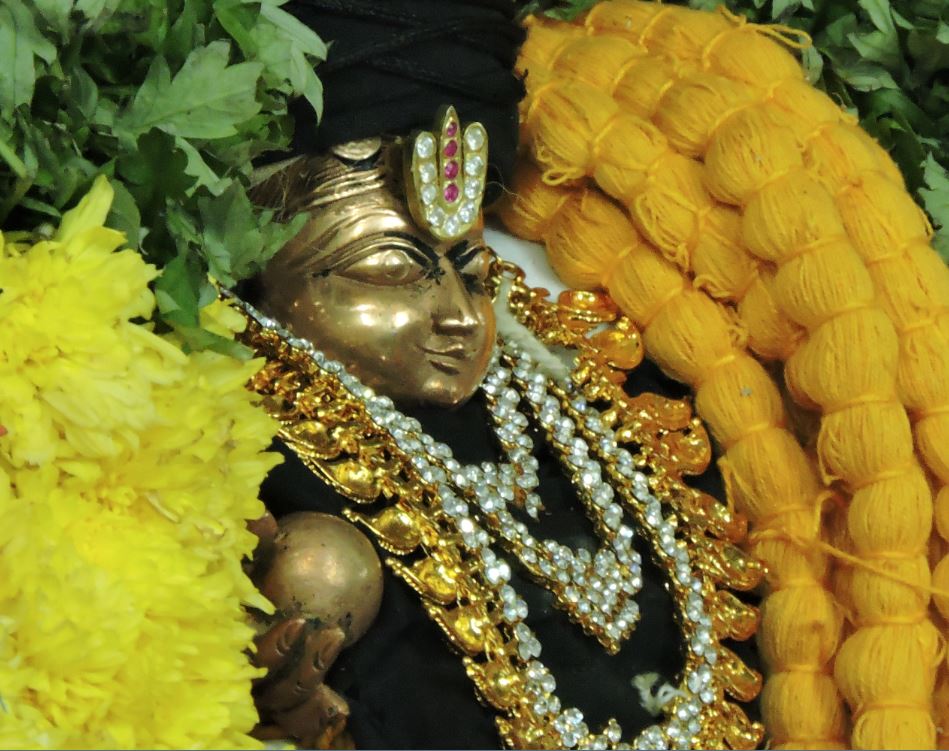 RAJA GOPURAM Kaingarya Appeal  for Aviyur Shri Navaneetha Krishna perumal at  Tirukoilur Villupuram District
With the blessings of Lord Navaneethakrishna perumal of Aviyur, Asthikas .Aviyurites living in various places and,residents of Aviyur have decided to construct a THREE TIER RAJA GOPURAM FOR NAVANEETHAKRISHNA PERUMAL THROUGH AVIYUR NAVANEETHA KRISHNASWAMY KAINKARYA SABHA  and after getting all the necessary approvals the work was  started in September  2015.The total cost as on today is estimated at Rs50 lakhs .Aviyur Shri Navaneetha Krishnaswamy Kainkarya Sabha has undertaken the project and so far 60% of the work has been completed and work is continuing.
Appeal issued by Shri Aviyur Navaneetha Krishna swamy Kainkarya Sabha. They request all Aviyurites asthikas , philinthropists and other wellwishers to donate liberally to complete the everlasting kainkaryam and to get the anugraha of Sri Navaneethakrishnan .
The amount may be sent by cheque or demand draft in favour of Aviyur Sri Navaneetha Krishnaswamy Kainkarya Sabhaand sent to
S.Vasudevan 12 First street Raghavan colony, Ashok Nagar ,Chennai 600083 or directly to
INDIAN BANK South Usman Road Branch T.Nagar Chennai 600017.
SB Account No 417049557
IFSC CODE IDIBOOOT115
Account Aviyur Navaneetha Krishnaswamy Swamy Kainkarya Sabha.
For Further information  Contact S.Vasudevan Mobile No : 9840047598 email : sarngam@gmail.com  (ASNKSK SABHA)