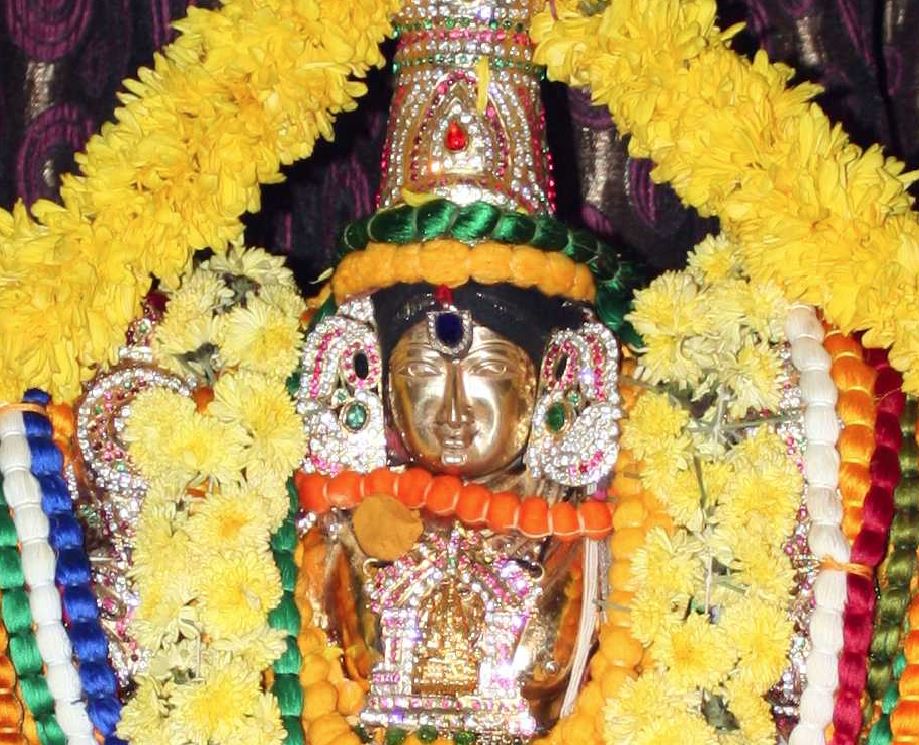 Sri Padmavathi Thayar Utsavam at Sri Balaji Mandir, Pune, is scheuled to take place between 11th to 23th November, 2017. As per the directions of HH Srimad Azhagiyasinger, the temple is celebrating SAHASRA KALAS ABHISHEKAM for the first time. The Abhishekam is scheduled on 9.12.2017 and 10.12.2017. Devotees may come in large numbers and seek blessings of Sri Padmavathi Devi, Sri Balaji and Sri Lakshmi Narasimhar.
The following is the related invite…
Devotees desiring to contribute may do so by cash, kind or Cheque and collect receipt for the same.  You can also make online transfers. Bank details are provided below.
| | |
| --- | --- |
| Name of the Beneficiary | Sri Ahobila Mutt's Sri Balaji Mandir |
| Bank | Bank of Maharastra |
| Account Number | 20099975155 |
| Account Type | Savings Bank Account |
| Branch | Pashan, Pune 411021 |
| MICR Code | 411014103 |
| IFSC Code | MAHB0001384 |