The ten-day Thiruvadipooram utsavam at Sri Varadaraja Perumal Thirukkoil, Kanchipuram commenced on 4th August 2018 (Vilambi- Aadi Aswini). For the procession, Thayar adorned golden maroon vasthram with garlands and jewels. She had grand purappadu inside the temple premises on tholukkiniyan.
The second day of utsavam took place on 5th august 2018, The procession took place for Sri Andal after her alankaram in a peach colored vasthram followed by oonjal sevai. Many devotees took part in utsavam and received the blessings of Andal on that auspicious evening.
During this utsavam, there would be daily purappadu and unjal sevai for Andal for 10 days. On August 13, 2018, which is Vilambi- Thiruvadipooram, Thirukalyanam of Sri Andal with Sri Devadirajan will take place.
Some of the photos taken during Day 1&2 utsavams can be viewed below:
Day 1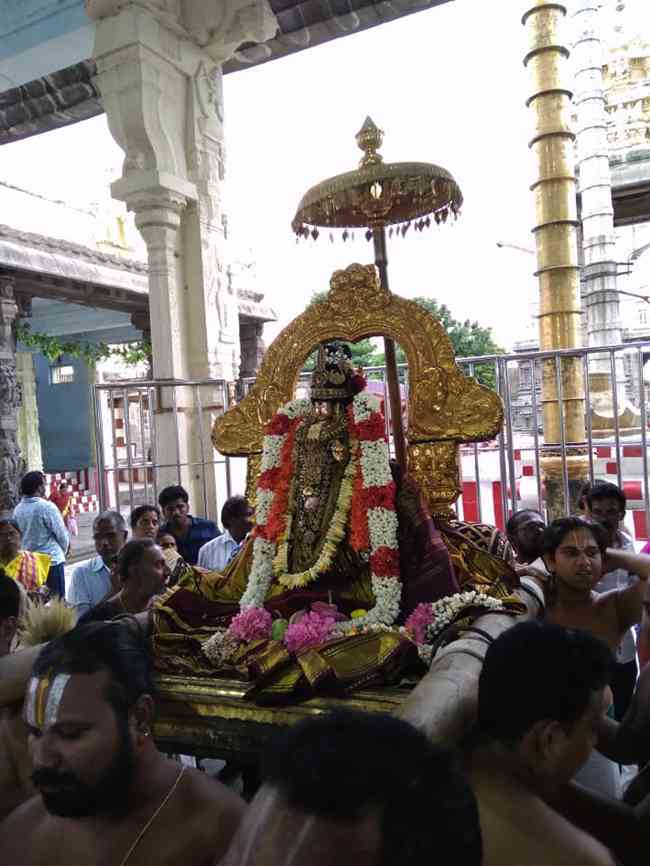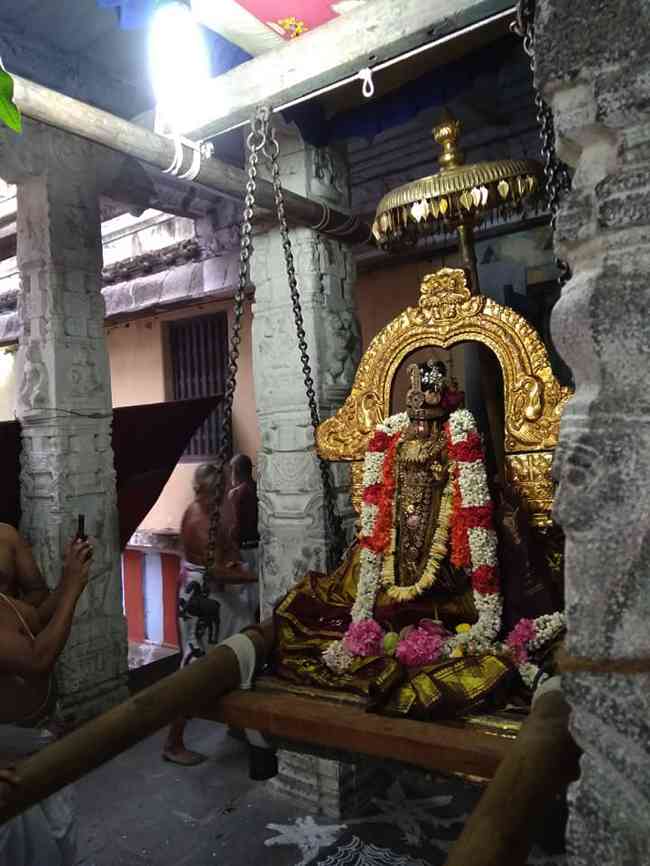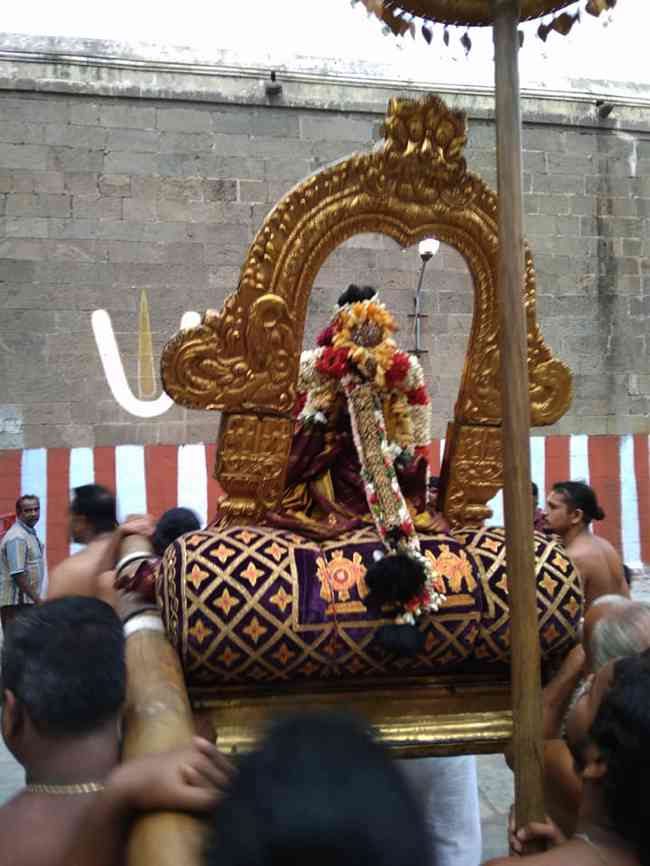 Day 2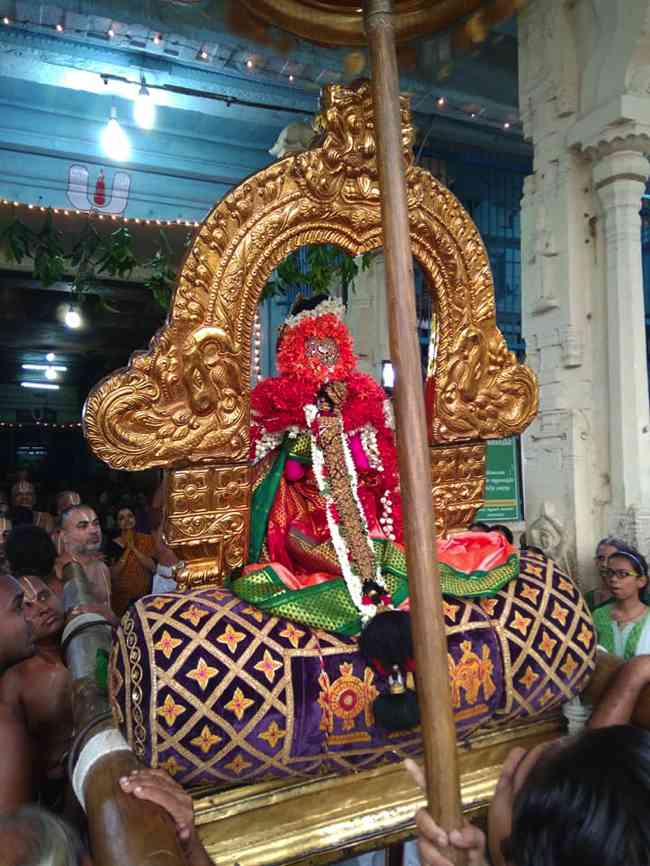 Photo Courtesy: Kanchi Sri Sudharsan Hasthisan.