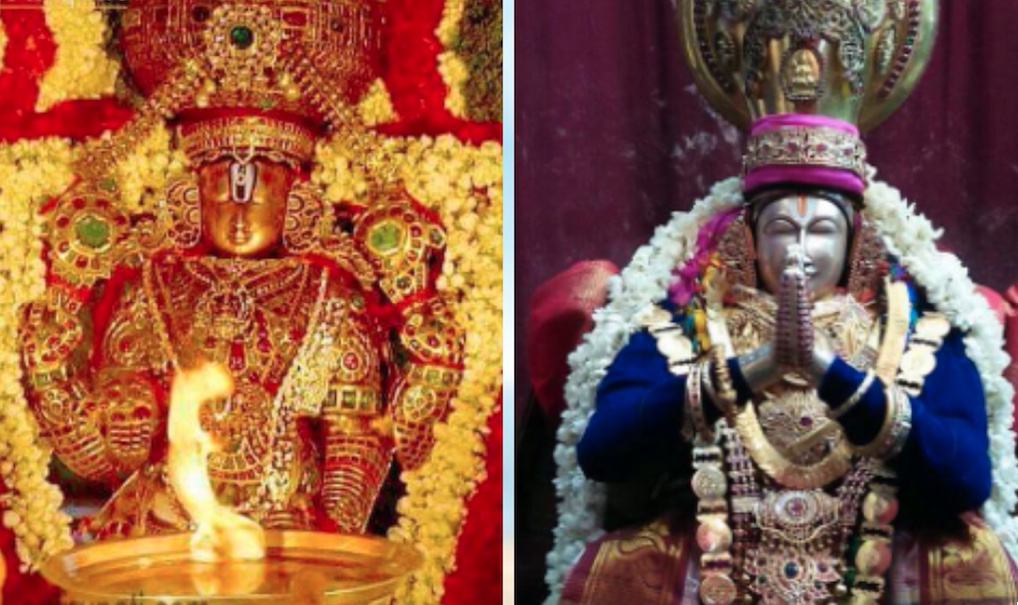 Learn a verse  on
DAYA SATAKAM :
We shall explore the unparallel hymn on Lord Venkateshwara by the supreme Acaryan Sri Vedanta Desikan. The english commentary is provided by Adovacte Sri Ramaswamy Ayyangar.
Prapadye – tam – girim – prayah Srinivasaanukampaya  Ikshusaara sravanteva Yan murthayaa Sarkaraaiyatam
Meanining:  I seek protection and refuge at the famous Thiruvenkata Malai, which is the form of  Lord Venketeshwara's abundant mercy flowing like the juice of sugar cane and becoming solidified sugar.