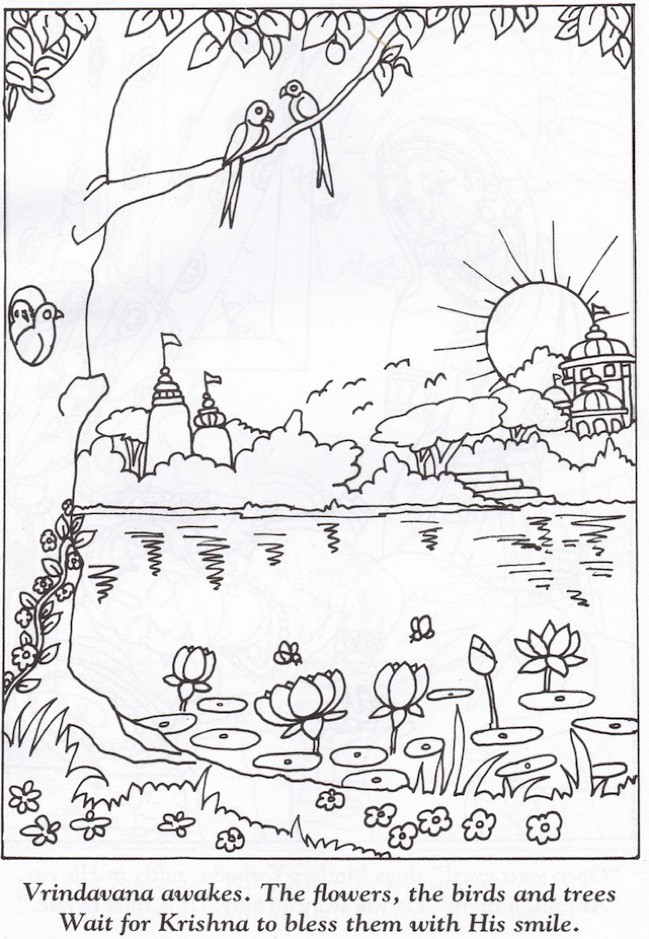 Note: Encourage your child to color the below image. Send us the scanned copy of the image colored by your ward to news@anudinam.org. Three of the best images will be chosen and will be published at anudinam.org
1) Right click on the image and click "Save image as.." (firefox and chrome), "Save picture as…(Internet explorer) and save it to a desired location.
2) Open the image from saved location and print it.
3) Color the printed image.
4) Scan it and send us to news@anudinam.org with subject as 'Vrindavan′.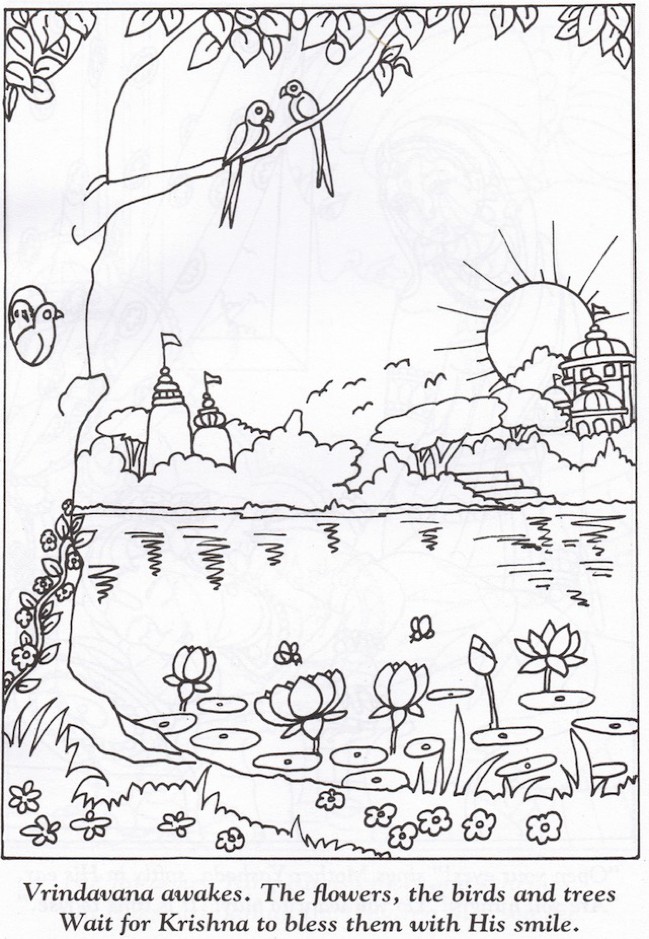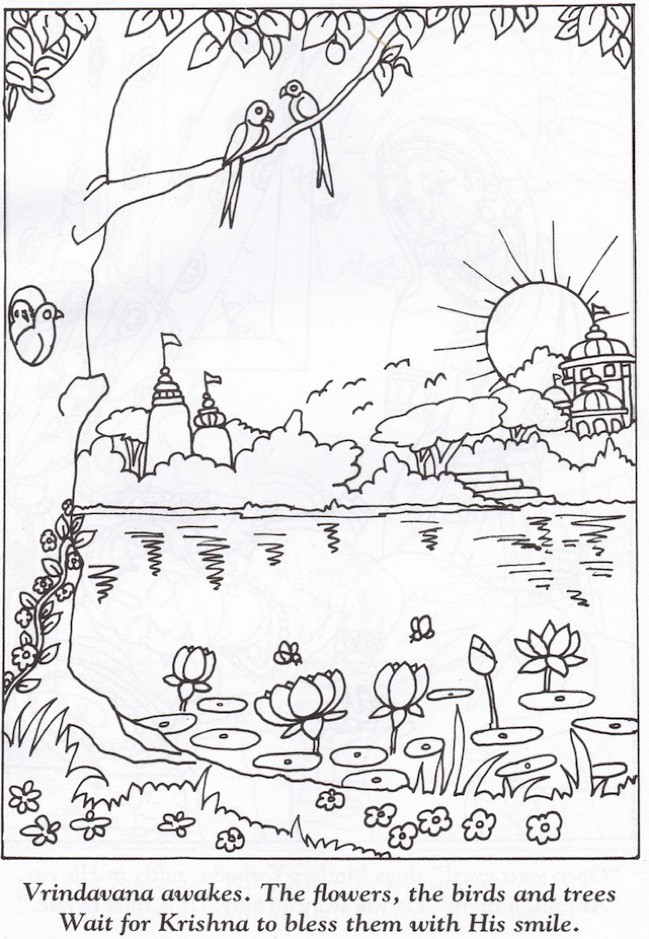 The image is coloured by Trinaya Bharath studying in UKG.