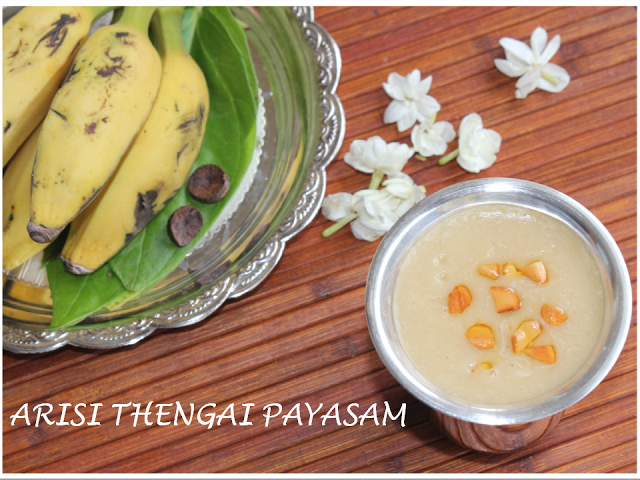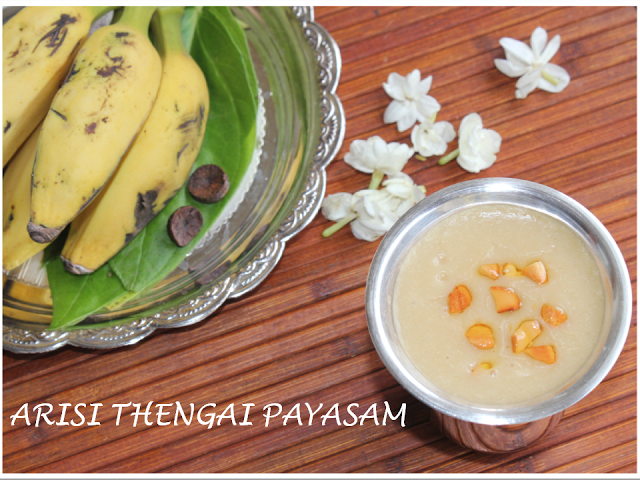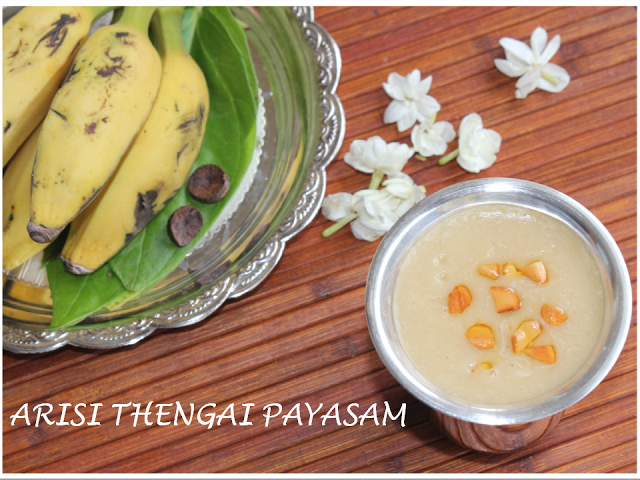 In this vijaya varusham, Aadi month will begin tommorow (July 17, 2013). It is a very auspicious month with several utsavams particularly Sri Andal's Avathara Nakshatram (ThiruvAdipooram). (Kindly visit, http://anudinam.org/2013/07/16/significance-of-aadi-month/) Our elders have prescribed preparing thengai pal payasam, vadai and mor kuzhambu on the first day of Aadi month. For recipes of mor kuzhambu and vadai, please visit the following links…
Mor Kuzhambu: http://anudinam.org/2013/01/21/mor-kozhambu/
Vadai: http://anudinam.org/2011/11/13/vadai/
The following is the recipe for Arisi Thengai Payasam.
Ingredients:
Half cup of Raw rice
One cup of scraped Coconut
One cup boiled Milk
One to One and half cups of Jaggery
One generous pinch of Cardamom powder
One small pinch of edible Camphor
Few Cashew nuts
One tbs of Ghee
Wash and soak the rice for an hour.Grind rice and scraped coconut into a coarse paste.
Add two cups of water to the paste and heat it in a thick bottomed vessel.
Stir continuously until the rice is cooked.It takes about five minutes.
Add the jaggery and when it dissolves completely add the milk and switch off.
Add cardamom powder,edible camphor powder and fry the cashews in ghee and add.
Adjust the amount of jaggery according to your taste
Dissolved the jaggery in hot water,strain and use it.
Adjust the amount of milk according to consistency you want.
Courtesy: Jaya's Recipes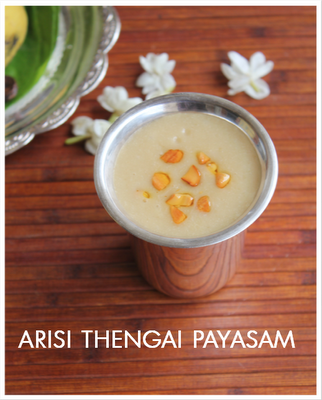 General guidelines for healthier food – Both body and mind:

One should be thinking about Perumal (Nama Smaranam) while cooking, and the purpose should be to offer the preparation to Him.
Once the food is prepared, it should be offered to Perumal first. While offering, one should make sure that the food is neither too hot nor cold. It should be offered with love and affection.
Please do not offer either pre-cooked food bought from outside or any pre-consumed food.
Please follow thiruvaradanam kramam as instructed by your respective acharya. (http://anudinam.org/2012/03/08/bhagavad-tiruvaradhanam/)
Follow ahara niyamam as much as possible. Atleast make sure that onion and garlic are not used at all.(http://anudinam.org/2012/06/11/srivaishnava-ahara-niyamam/)
Please ensure that food which are not prasadams are not consumed.