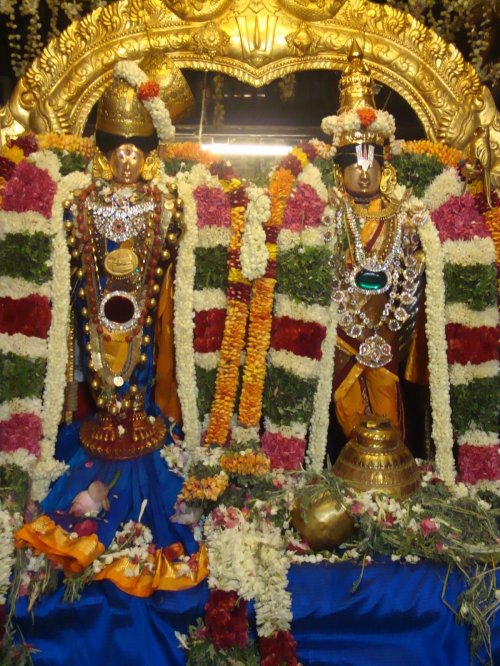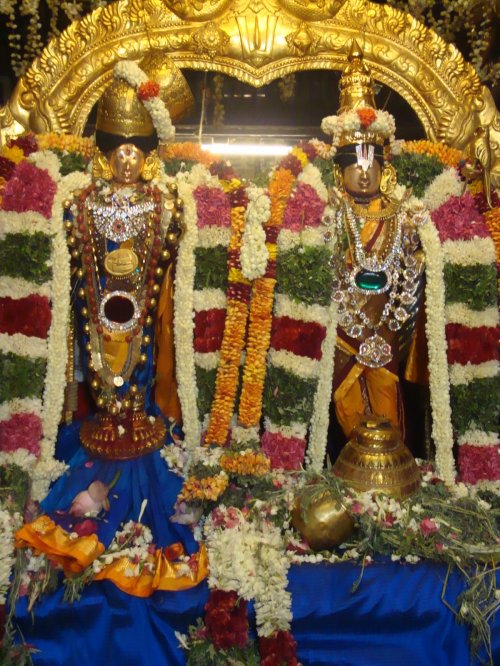 Today, December 28, 2016 is Day 13 of Margazhi masam. The thirteenth pasuram of Thiruppavai, Pullin Vay Keendanai, is to be recited today.
Margazhi month assumes special significance for Srivaishnavas. Lord Krishna in Bhagavad Gita says masanam margashirso aham (of months, I am Margazhi). Of the 12 sub-Vyuhas which are representative of the 12 months beginning from the Tamil month of Margazhi, Kesava is the lord for the month of Margazhi.
Most importantly, the month derives its auspiciousness primarily due to its association with ThiruppAvai. It was during Margazhi that Sri Andal observed the pious Pavai Nombu for Sriman Narayanan and composed the 30 pasurams of Thiruppavai for  the ujjeevanam (upliftment) of jeevatmas like us. Thiruppavai is very sacred and all our Acharyas have given commentaries on this prabhandam. The very fact that Swami Ramanuja was called 'ThiruppAvai Jeeyar' because of his deep attachment to this, illustrates the special place Thiruppavai had with Swami Ramanuja. In this Dhurmuki Varusham, the Margazhi month began on December 16, 2016.
For the benefit of Anudinam readers, we bring detailed Tamil commentary, musical recitation and detailed upanyasam audio by various vidwans (scholars) for each pasuram. It may be noted that the audio files are also available at www.sravanam.org
The following is an article about the thirteenth pasuram (Pullin Vay Keendanai)…
In this pasuram a gopi with beautiful eyes is woken up. Wake up to sing about the slayer of Bakasuran, of The One who pinched off the heads of the wicked rakshasa Ravana. Look at the skies, Jupiter has