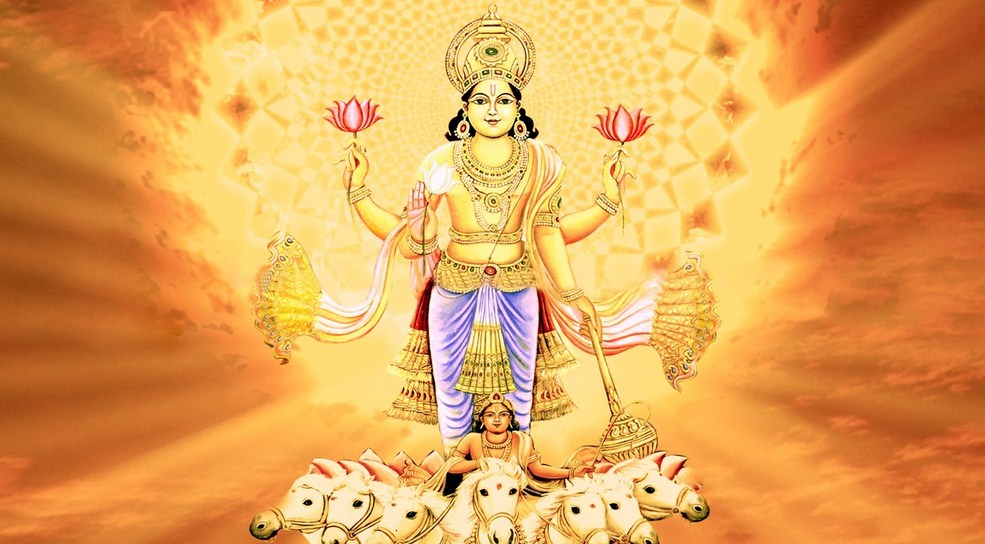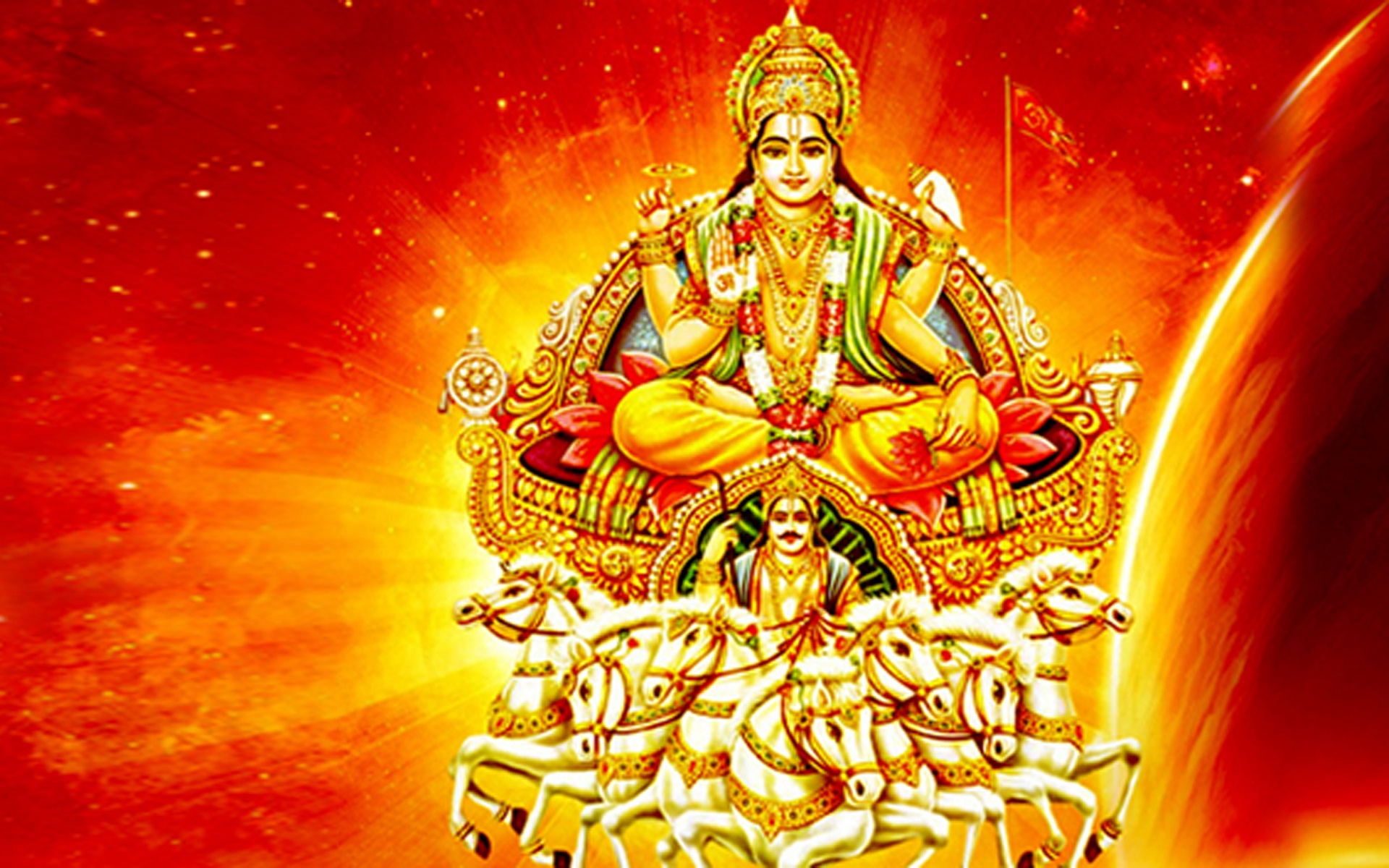 1) Rathasapthamai marks the movement of sun from Dhakshinayanam to Uttarayanam.
2) Thai Maasam Suklapaksha Sapthami thithi marks the Rathasapthamai utsavam.
3) It symbolically represents, Suryan turning his "ratham " (Chariot) drawn by Saptha (seven) horses from Dakshinayanam to the Uttarayanam.
4) In northern India it is celebrated as " Soorya Jayanthi " The birth of Sooryan to rishi Kashyapa and Aditi.

5) The seven horses represents the seven days of the week and also the seven colors in a Rainbow
6) The Chariot of the Sooryan has 12 wheels representing the 12 months in a year
7) In Thirumalai Sri Srinivasa Perumal enjoys Eka-dina Brahmotsavam starting from Surya Prabhai Vahanam till Chandra Prabhai Vaahnam.
8) In temples under Pancharathra Agamam Perumal rides Sooryan and Chandra Prabhai Vaahanam
9) In temples under the Vaikanasa Agamam Perumal rides all the vahanams including the thiruther throughout the day
10) Rathapathami is a thanks giving festival for the Sun god for spreading energy and light throughout the year.
Below are some of the pictures taken during this year's Rathasapthami Utsavam at various Divya Sthalams.Many astikas tronged the temple early in the morning and took part in the mahotsavam in all these divya sthalams.
Thirumalai Sri Srinivasa Perumal Rathasapthami Utsavam: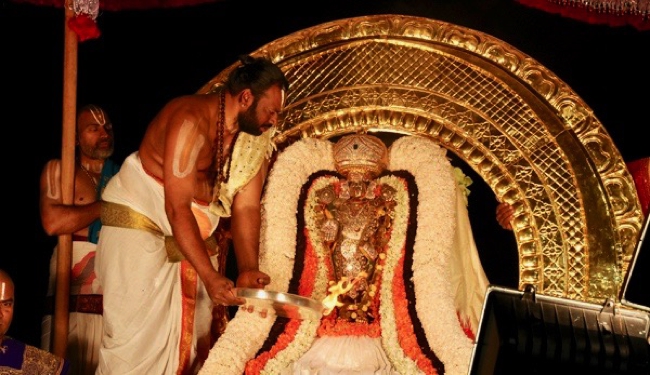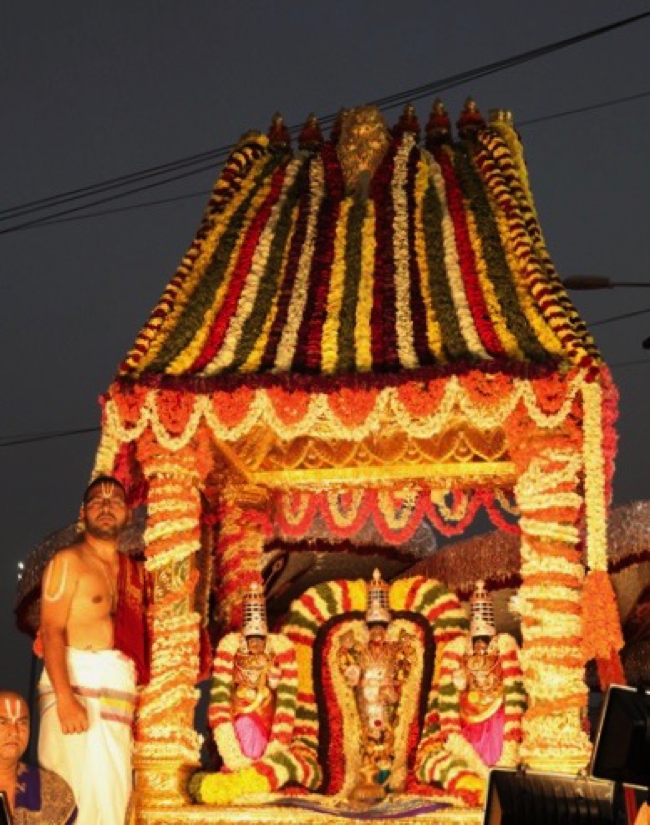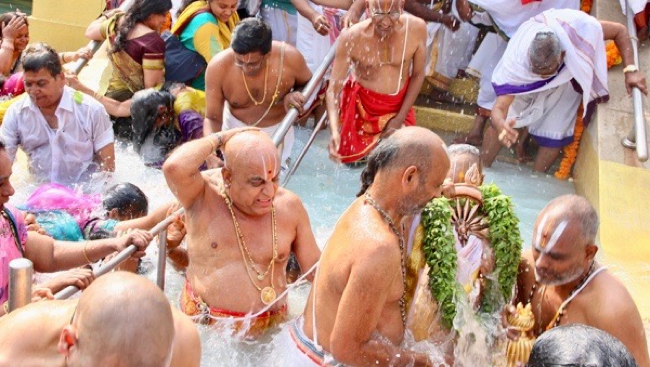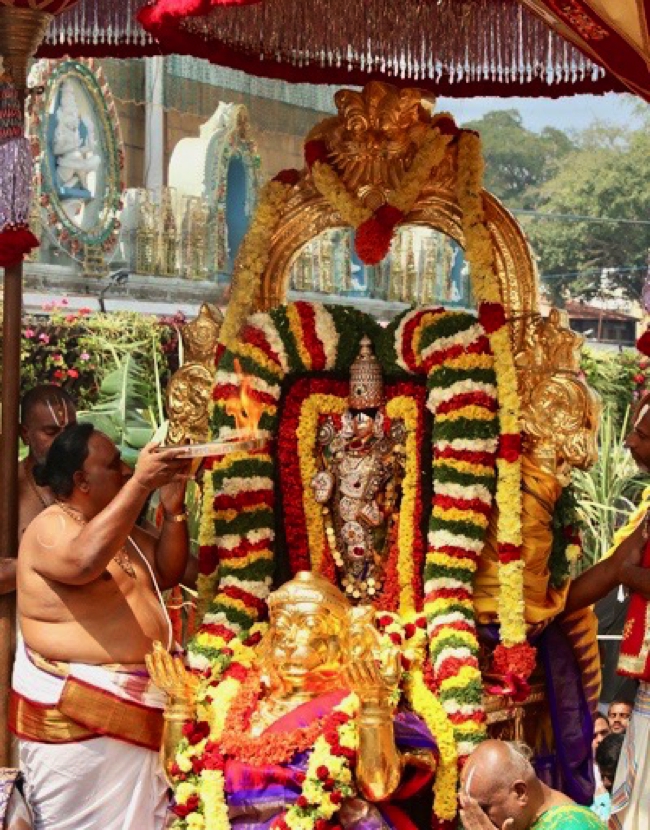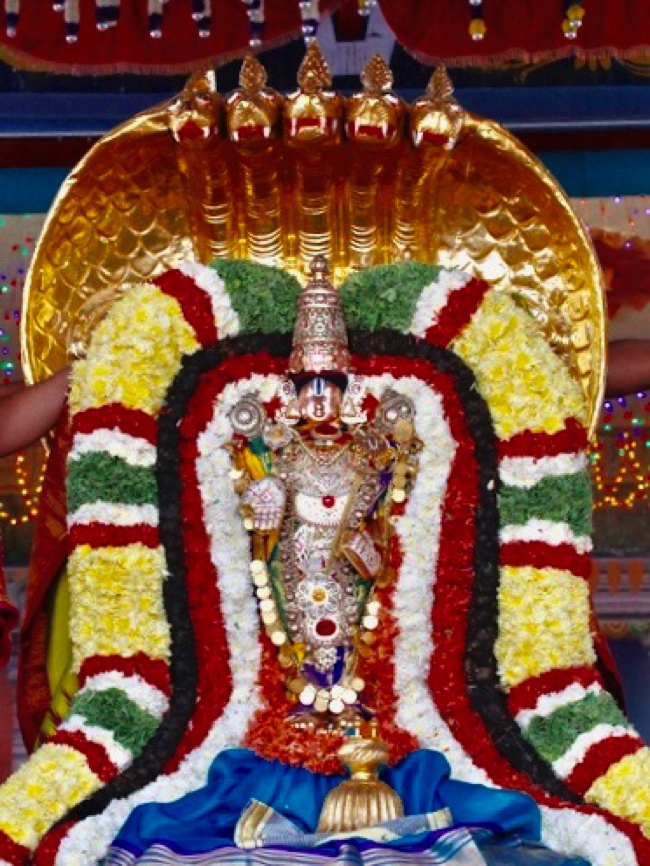 Kanchi Sri Varadharaja Perumal Rathasapthami Utsavam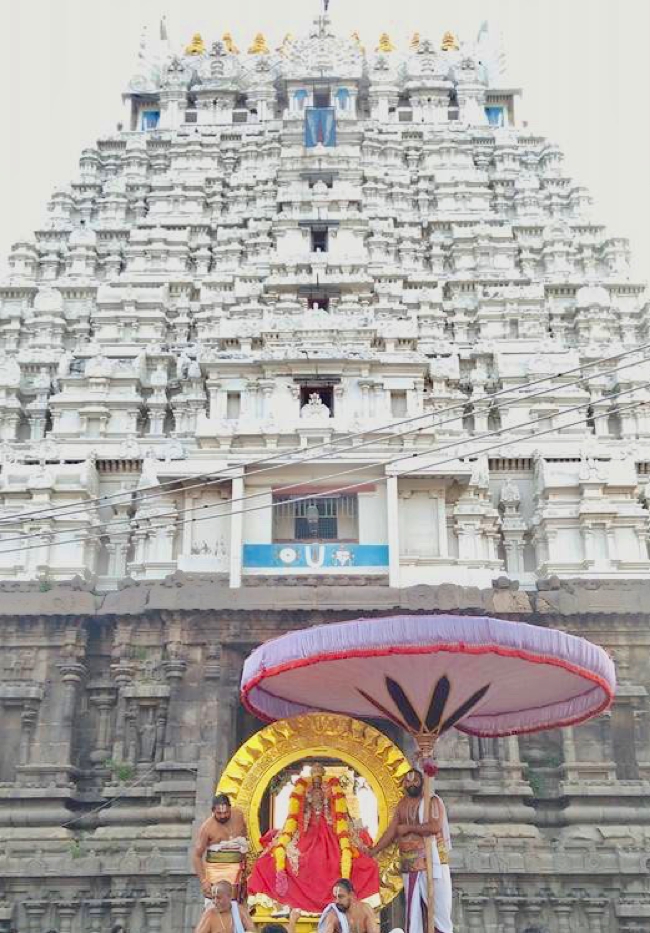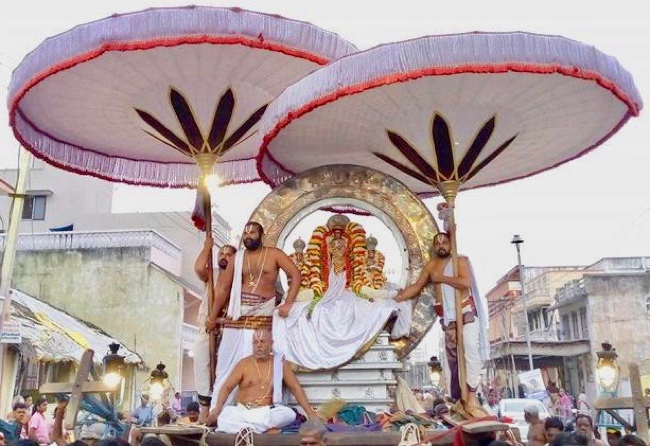 Thirumylai Sri Srinivasa Perumal Rathasapthami Utsavam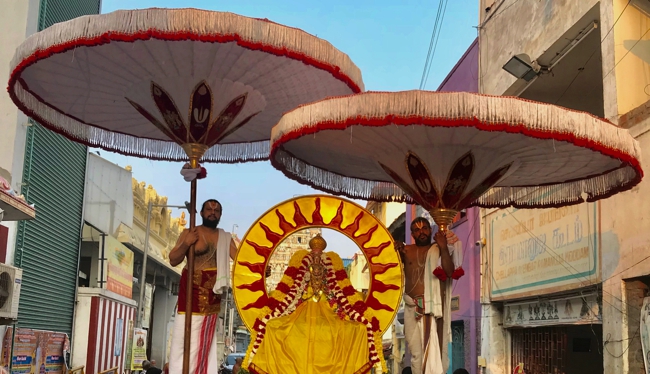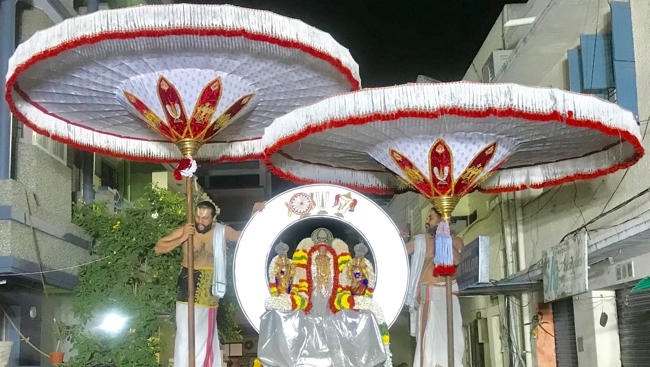 Thirumylai Sri Adikesava Perumal Rathasapthami Utsavam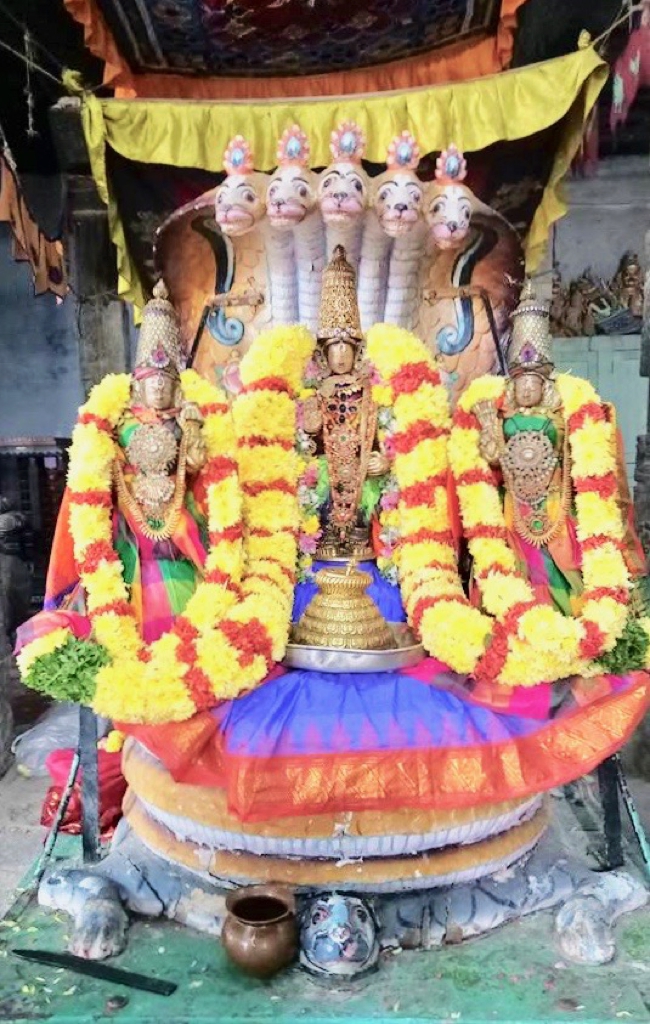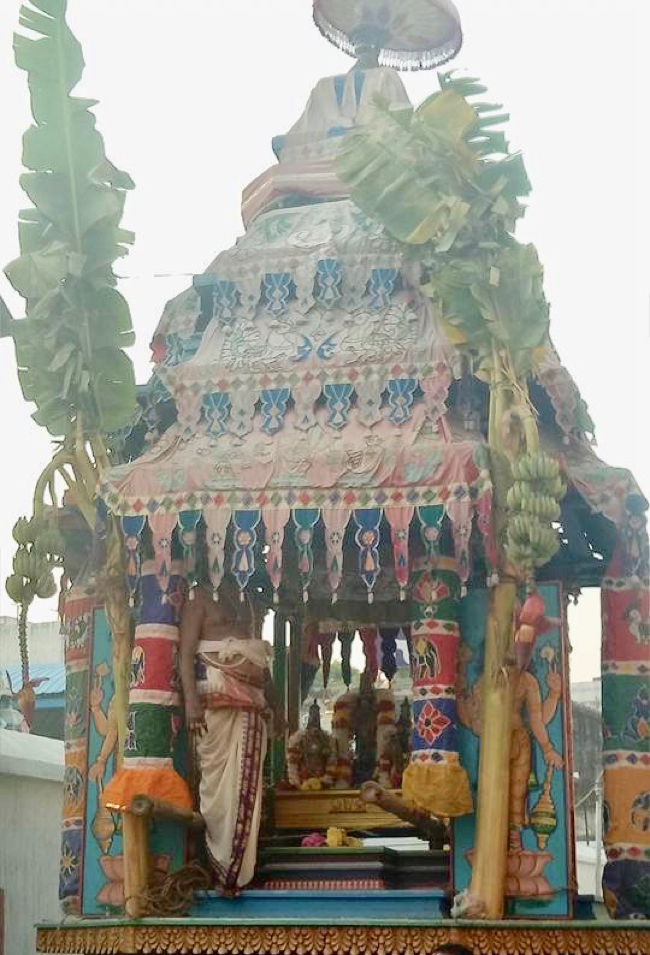 Photo Courtesy: TTD,Thirumundi Krishnan, Sarathy Bhattar Mylai.