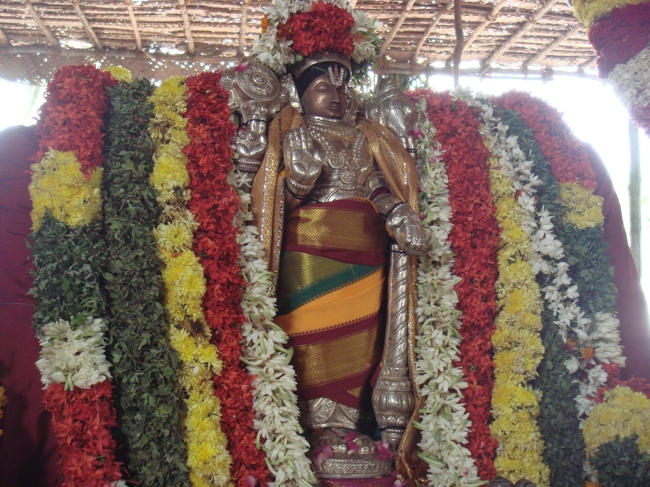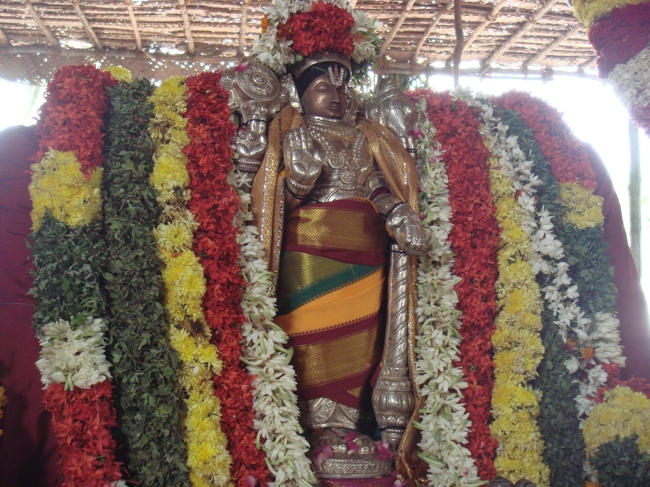 ThirumaniKoodam is one of the Divyadesam located near Seerkazhi. The Moolavar of this Divyadesam is Sri Varadharaja Perumal. Also known as Manikooda Nayagan. He is giving his seva in Nindra (Standing) Thirukkolam in facing his thirumugham towards east direction. He is found with Four hands on the Aadhiseshan. Prathyaksham for Lord Chandran.
The temple was sung by sri Thirumangai Azhwar. The temple is under the control of Hereditary Trustees. The annual festival to this emperuman to be held from 27.6.2016 to 6.7.2016 with 4000 divya prabandha sevai and sathumarai. For this utsavam we have few upayadars.  The following expenses are to be incurred by us for  which we have no upayadars.
1. Deepa  Oil, Pooja Articles.          Rs.2,000/-
2. Garlands for 10 days                   Rs.3,000/-
3.Archakar and paricharkar          Rs.10,000/-
4. Adhyabaga swamigal                 Rs.10,000/-
5. Last day thirumanjanam
   & thaligai                                       Rs.5,000/-
We request you to kindly donate any one of the item either in part or in full. You may transfer the funds to trust
1. T.V.V.S.S.K.TRUST, SB A/C NO: 608801152764, ICICI BANK, MAILADUTHURAI, IFSC: ICIC0006088
2. T.V.V.S.S.K.TRUST. SB A/C NO: 6027064799, INDIAN BANK, THENPATHI BRANCH, IFSC: IDIB000S108
Any clarification on this please contact on mob: 9750251058, A.Purushothaman.
The following is the detailed Utsava Patrikai: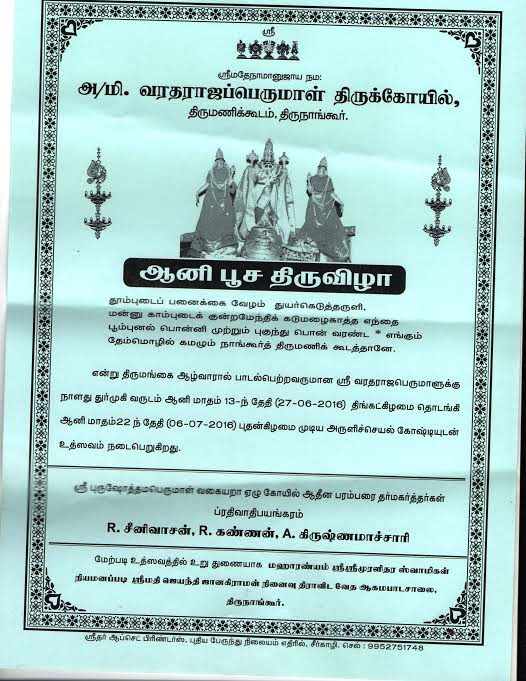 Courtesy: Sri Purushothaman