Ingredients:
Rice-100 grams (1/2 cup)
Moong dal (dhuli)-100 grams (1/2 cup)
Cauliflower sliced-50 grams (1/4 cup)
Potatoes-2-3 medium sized
Capsicum sliced-1 medium sized
Peas-50 grams (1/4 cup)
Tomato sliced-1 medium sized
Cumin seeds (jeera)-1/2 teaspoon
Salt-1-1.5 teaspoon (as per taste)
Red chilli powder-1/4 teaspoon
Turmeric powder-1/4 teaspoon
Garam masala powder-1/4 teaspoon
Oil-2 tablespoons
Desi ghee-1 tablespoon
Water-Half a litre (approx)
Method:
Wash rice & dal & soak them together in water for around 30-45 minutes.
Wash & slice all the vegetables as required.
After soaking dal & rice for around 30-45 minutes, drain out the excess water.
Heat oil in a pan & add cumin seeds (jeera) to it.
As the cumin seeds crackle, add sliced capsicum to it & saute for around 2-3 minutes.
As capsicum turns soft, add in the sliced tomatoes to it.
As the tomatoes turn soft, add the sliced cauliflower, potatoes & peas & fry them well.
Fry these vegetables for 5-10 minutes.
Now, add salt, red chilli powder, turmeric powder & garam masala powder & mix well.
Add soaked rice & dal & mix them well with the spices & vegetables.

Fry them together till they are mixed really well.

Next, add water to the mixture & bring it to a good boil on a high flame.

After bringing it to a good boil on a high flame, lower the flame, cover the pan half with a lid & allow water to get dried up on a low flame.

As most of the water dries up, add desi ghee & mix well.

As the water gets dried up, turn off the flame & cover the pan with a lid for another 5 minutes.

After 5 minutes, khichdi is ready to serve.
General guidelines for healthier food – Both body and mind:
One should be thinking about Perumal (Nama Smaranam) while cooking, and the purpose should be to offer the preparation to Him.
Once the food is prepared, it should be offered to Perumal first. While offering, one should make sure that the food is neither too hot nor cold. It should be offered with love and affection.
Please do not offer either pre-cooked food bought from outside or any pre-consumed food.
Please follow thiruvaradanam kramam as instructed by your respective acharya. (http://anudinam.org/2012/03/08/bhagavad-tiruvaradhanam/)
Follow ahara niyamam as much as possible. Atleast make sure that onion and garlic are not used at all.(http://anudinam.org/2012/06/11/srivaishnava-ahara-niyamam/)
Please ensure that food which are not prasadams are not consumed.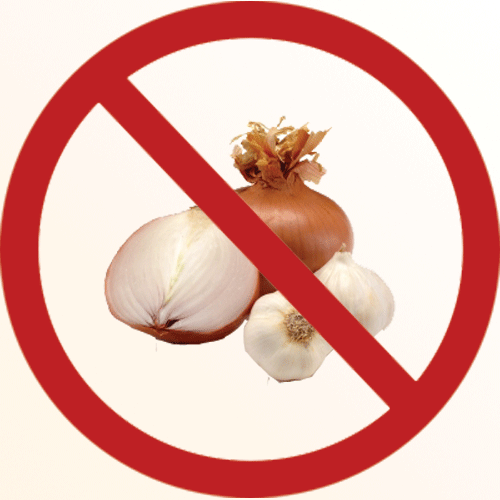 Courtesy: Vaishnavacooking