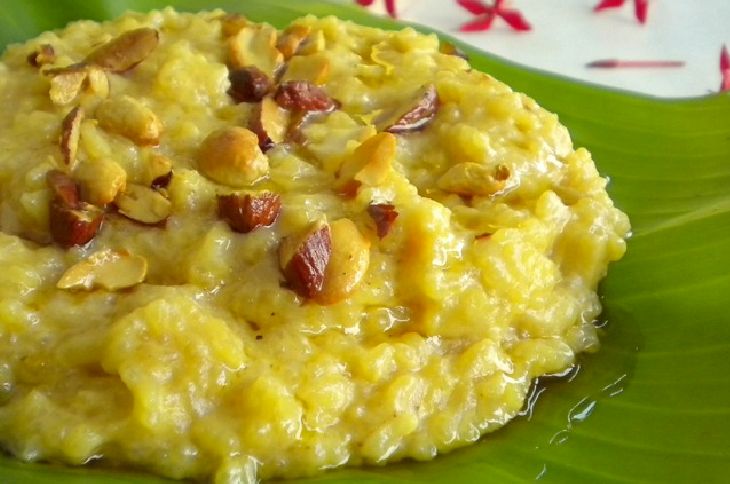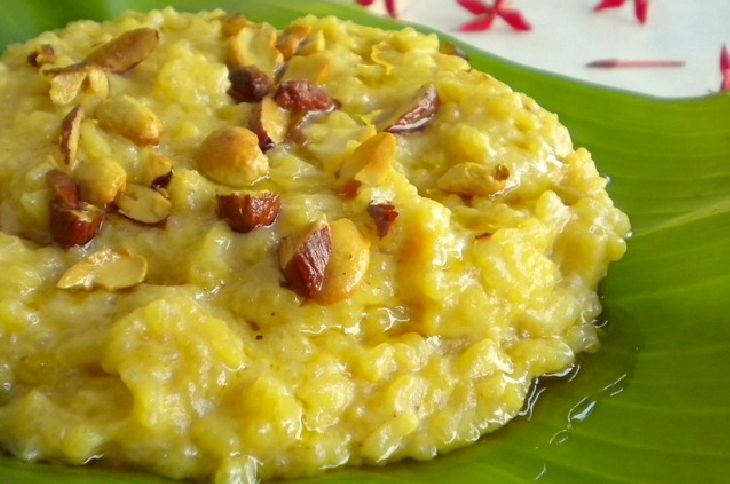 The Tamil month of Aadi usually falls between July 15th and August 15th. The first day of Aadi is Dakshinayana punya kalam. Tarpanam is performed to one's ancestors and this day is celebrated as Aadi Pandigai. In SriVaishnava households, Pandigai thaligai means: rice, ghee, tuvaram paruppu, mor kuzhambu, sathumadhu, two karamadhus, pulipu kootu, vada, Aadipal, appalam and buttermilk. If it happens to be the year one's daughter got married, the son-in-law and daughter are invited and the mappilai is presented with a silver tumbler and new clothes. A sweet and savoury is also prepared.
The next celebration is Sri Alavandar Thirunakshatram which falls today (July 22nd, 2013). This is also the commencement of Chaturmasya Sankalpam for sanyasis. It is called as Guru purnima and Bhaghavan Vysa is worshipped on this day.
The next festival coming up is Pathinettam perukku which is on August 3rd, 2013. In Srirangam, Namperumal comes to Amma Mandapam and devotees perform Cauvery pooja. Varieties of Chitrannams are offered in households to perumal and a sweet dish is included.
On 6th of August is Aadi Amavasya. Apart from the usual Amavasya thaligai, ulundhu vadai with black pepper and ellu podi-Sesame seeds dry roasted and mixed with powdered jaggery is offered to perumal on that day.
On August 9th is ThiruAdiPuram – the avathara thirunakshatram of our evergreen favourite Andal. This happens to be an Aadi Friday so it is double celebration for us. Those who can go to Srivilliputhur can enjoy ther (chariot) in which the divya dampathis are seated and cheered by devotees shouting Govinda Gopala. Those who cannot make it can celebrate with divine offerings at home or in the temple nearby.
In addition to these, every Aadi Tuesday and Friday call for celebration. Sumangalis and kanyas take oil bath along with manjal (turmeric). Pongal and some sweet is offered to Perumal-Thayar and eaten as prasadam. Thamboolam is given to sumangalis.
For significance of Aadi masam, kindly visit http://anudinam.org/2013/07/16/significance-of-aadi-month/)
For recipes of mor kuzhambu, vadai and arisi thengai payasam, please visit the following links…
Given below is the recipe for Akkaravadisal
Ingredients:
Raw rice-1 cup
Payathum paruppu (Moong dal)-1 and half cup
Kadalai paruppu-1/2 cup
Sugar-4cups
Jaggery-1/2 cup
Elaichi (cardamon)-5 or 6 pieces
Jadhika (Nutmeg)-a small piece
Pachai karpuram (edible camphor)-a pinch
Milk-1litre
Ghee-2cups
Cashewnuts-20
Dried grapes-20
Saffron-a few shreds or kesari powder
Method:
Take the rice and dals and fry in half a cup of ghee till it becomes golden colour
Take 8 cups of water 500ml of  milk add kesari powder and pressure cook for 6-8 whistles
Take ghee in a kadai and fry the cashews to a golden color and add dried grapes too
Powder elaichi, jadhikai pachai karpuram.
When the cooker cools down, remove the vessel, check if the rice has become pasty.
Add sugar jaggery and boil on simmering heat stirring all the while till Jaggery melts.
Add 500 ml raw milk. Add the rest of the ghee, fried casews etc. Stir well.  After in cools transfer it to a cleanly washed vessel and offer it to Perumal.
Courtesy: Smt Vyjayanthi Sundararajan